H.R.H Oheneba Yaw Otchere, the Royal Prince from the Ashanti Royal Family in Ghana, will kick off the P3 U.S. – Africa Summit (P3-USAS), a private summit hosted by the P3 Network on December 13th and 14th, 2022 in Washington D.C. gathering top political and business leaders.
P3 Network, a leading blockchain thought leadership platform focused on global dialogue, will host the P3-USAS.
African dignitaries, such as H.R.H. Oheneba Yaw Otchere, US government officials, CEOs, and private enterprises, will attend, establishing cross-country dialogue and lasting partnerships.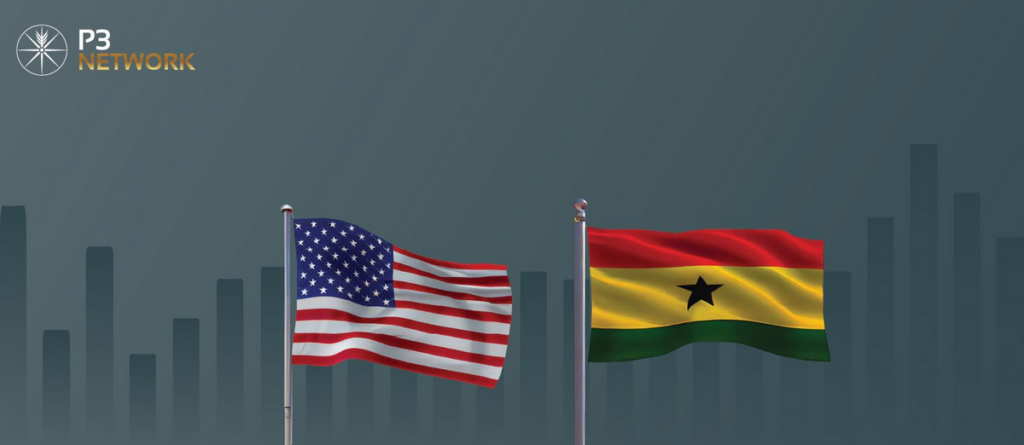 H.R.H Oheneba Yaw Otchere is also a representative of Ashanti Kingdom Investment Trust (AKIT), the investment arm of the Ashanti Kingdom, the longest-serving monarch in Africa, with over 460 billion dollars in assets.
AKIT seeks to drive socio-economic development for the people of the Kingdom, Ghana, the Sub-Saharan Africa region, and the rest of the world.
"The vision is to harness the various resources in the region with a strategic long-term partnership with multiple foreign governments, organizations, and entities" – Royal Prince, Ashanti Kingdom.
"We are honored to work closely with his Highness, Prince Otchere, and the Ashanti Kingdom Investment Trust. This will be the largest Public-Private Partnership between the U.S. and Africa with a focus on a full digital transformation plan. The summit will allow us to build on our shared goals of blockchain and technology adoption goals".

Jonathan Leigh, CEO, P3 Network
"The collaboration with his Royal Highness, the Prince of the Ashanti Kingdom of Ghana, as lead keynote speaker at this event is significant and validates Africa as the leading emerging market to realize the benefits of United States engagements while positioning the continent towards a trajectory to shape the future of global economies".

Yordanos Fesshaye, Executive Director, Africa Global Solutions.
P3-USAS event is expected to deliver multiple trade agreements and economic deal flow transactions across P3 Network in banking, energy, supply chain, and disruptive technology led by its venture arm, P3 Capital.
About P3-USAS:
P3 US Africa Summit is a series of roundtables and private meetings that will serve as a gathering for P3 Network Members and government dignitaries from the African continent & the United States to create an environment for a prosperous Africa and build back a better world within each region.
About Ashanti Kingdom Investment Trust (AKIT):
Ashanti Kingdom Investment Trust serves as the investment arm of the Ashanti Kingdom, the longest-serving Monarchy in Africa.
Ashanti Kingdom thrives as a constitutionally protected, sub-national proto-state and traditional state in the union with the Republic of Ghana with natural resources of Gold, Oil, Natural Gas, and Bauxite totaling an asset value of over USD 460 Billion.
About P3 Network:
P3 is a global business & policy group developing an ecosystem that incubates and accelerates viable projects worldwide.
They merge investment and network access as a unified platform to securely manage a company's lifecycle, offering companies higher success probabilities and lowering customer acquisition costs (CAC).
About Africa Global Solutions:
Africa Global Solutions (AGS) enables trade and investment in the African emerging markets – which offers the highest return on investment amongst all global emerging markets.
AGS partners with the African Government sector in a Private/Public relationship to facilitate Foreign Direct investment opportunities to the continent's most pressing development concerns.