Last updated on November 23rd, 2021 at 08:52 pm
Nirsal Microfinance Bank (NMFB), the official bank that disburses CBN Targeted Credit Facility (TCF) on Wednesday, August 25, 2021, advised loan applicants to deactivate DND service on their mobile networks.
According to the bank, which communicates with applicants of the loan via an SMS, said applicants are unable to know the status of their application because DND is activated on the networks.
What is DND?
DND means Do-Not-Disturb, which is a service that is available on all mobile networks which gives subscribers to opt-out or opt-in of a certain Short Message Service (SMS).
The purpose of Do Not Disturb is to enable subscribers to have control over their privacy and stop receiving unsolicited messages like marketing and promotional SMS including bulk SMS.
Why this may stop you from getting loan status from NMFB
Since NMFB sends bulk SMS to those whose applications have been approved, there are chances that you won't be able to receive a status message if DND is activated on your network.
Below is how to deactivate the service on all mobile networks in Nigeria
NMFB says in a Facebook update, "Dear TCF Customer, deactivate "Do Not Disturb" Service on your phone in order to receive SMS from us."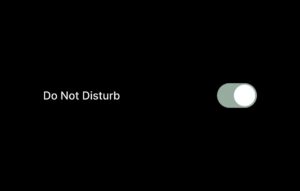 Here is how to go about it:
MTN:
To deactivate DND on MTN, send ALLOW to 2442
AIRTEL:
On AIRTEL, you have the option of activating a partial or total blockage of promotional SMS.
While you receive a selected marketing SMS if you opt for partial block, the total is fully blocked, no promotional message comes.
To start receiving messages, Text ALLOW to 2442
Opting in and out on AIRTEL is FREE
How To Deactivate DND on GLO
Text STOP to 2442
Etisalat:
Text STOP to 2442