Google CEO Sundar Pichai's annual salary is $2,000,000, according to a report filed by Alphabet's Leadership Development and Compensation Committee of the Board of Directors on December 17, 2019, which says Pichai's new salary would be effective January 1, 2020.
This article explores the salary package and bonuses of the Indian-born America Google boss who rose from Madurai, India to become one of the highest-paid CEOs of tech companies in the world.
Pichai's path to becoming one of the highest-paid CEO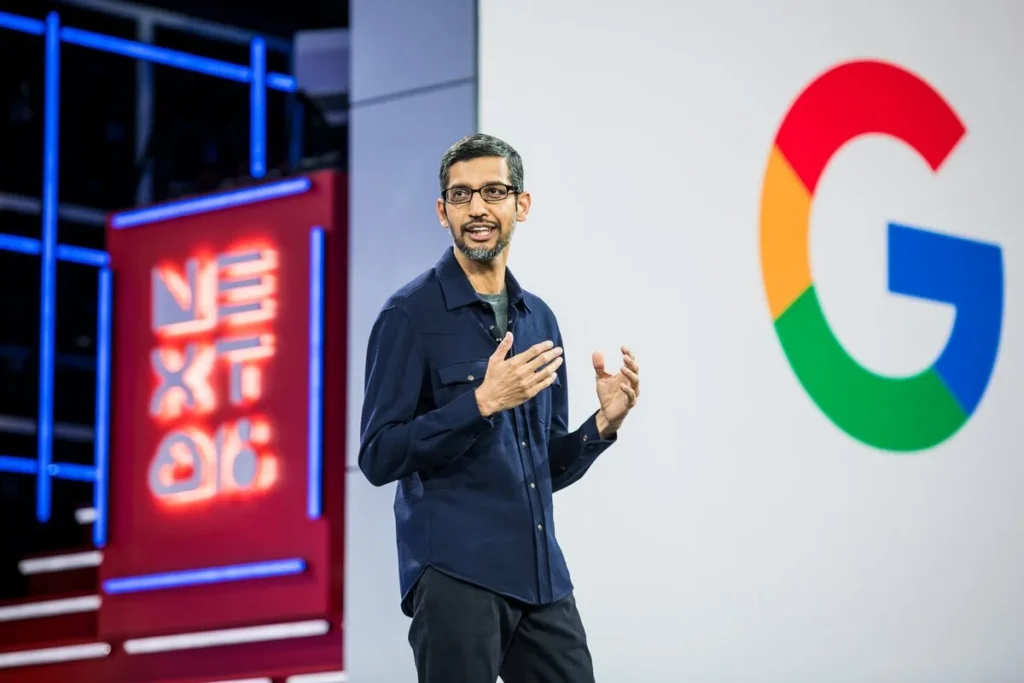 When Sundar Pichai left the management consulting firm McKinsey & Co in 2014 to join Google, he may have never thought of rising quickly to become one of the highest-paid CEOs in the world.
But the Indian-born American Chief Executive Officer of Google and Alphabet Inc quickly rose from being Product Chief at Google to becoming the CEO of Google in August 2015.
This may have taken more time for Sundar Pichai to achieve the feat, but thanks to the tech giant co-founders Larry Page and Sergey Brin who jointly announced their stepping down from their roles as the CEO and Alphabet president on December 3, 2019.
How much does Sundar Pichai make before becoming the head of Alphabet Inc.?
When Pichai took over as Google's CEO in August 10, 2015, his annual salary was $652, 500.
In 2016, he received a humongous $199 million in stock awards, pushing his earnings up beyond his expectation in the shortest time in the tech firm.
His stock awards at the time were the highest ever for any executive at Alphabet, luck smiles on him, according to people who believe in luck.
But besides luck, his impressive performance of Sundar Pichai is something phenomenal and it's worth commendation.
Salary and compensation package for Sundar Pichai
As the head of Google and the parent company, Sundar Pichai also enjoys some compensations and benefits in stocks, they include:
Basic salary: $2 million annually
Performance-based stock awards: $240 million
Alphabet's restricted stock units: $84 million grant
Timeline of Pichai's salary and benefits at Google
From humble beginning to most paid in Google, Pichai is a perfect example of a man who worked his way up the ladder through his dedication and hard work.
His pay rise is based on his sterling performance, according to his employers. Here is the timeline of the Indian-born American head of Alphabet:
When Pichai resumed duty as Google CEO in 2015, his annual salary was $652,500 and by 2016, he received $199 million in stock awards, which was the highest ever for any Alphabet executive at the time.
In 2018, Pichai's salary earned nearly $1.9 million
Effective January 2020, the Alphabet/Google CEO started earning $2 million as an annual salary.
Pichai Likely To Take Pay Cut
While Pichai is one of the most-paid CEOs of tech firms around the world, the recent sacking of 12,000 Google workers on January 20, 2023, may significantly affect Pichai's pay.
Economic Times of India quoted the Google boss that the layoff became imperative because of the current economic reality amid fears of a global recession.
The 50-year-old Alphabet chief stated in a town hall meeting with Google employees that all roles above the senior vice president level will see a reduction in their annual pay.
He said:
"Over the past two years we've seen periods of dramatic growth. To match and fuel that growth, we hired for a different economic reality than the one we face today."
There was no mention of the percentage of the salary cut and for how long, but it is likely Pichai will make a sacrifice regarding the salary cut.
Will Sundar Pichai's annual salary as Google CEO increase as the company battles with the current economic reality?
References:
United States Securities And Exchange Commission (December 17, 2019). "ALPHABET INC." sec.gov
Reuters (December 22, 2022). "Alphabet links more of CEO Pichai's pay to performance". reuters.com