Last updated on August 5th, 2023 at 09:29 pm
A few days ago, I was discussing with my friends about the continuity of TV reality shows that have good content and how they all faded off our TV screens. One of the shows we talked about was Gulder Ultimate Search or GUS for short.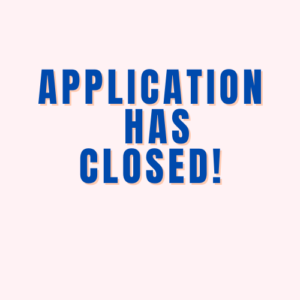 Little did we know that the sponsors of the show Nigerian Breweries Plc were warming up to hit the jungle yet again for one of the most reality tv shows ever to come out of Nigeria.
The good news is that Gulder Ultimate Search is back with another valour of excitement spirit of sportsmanship which the past 11 series were known for.
ALSO READ: Name And Age of 2021 Gulder Ultimate Search Contestants
Announcing its historic comeback, Nigerian Breweries (NB) Plc officially announced that the 2021 edition will be themed "The Age of Craftsmanship".
GUS which borders on the survival instincts started in 2004 and ran for 11 seasons before it went solo in 2016.
Below is a list of major key things you need to know about GUS2021 before you head straight to the online application portal to submit interest in participation.
2021 Theme: The Age of Craftsmanship
Application opening date: September 1, 2021
Application Closing date: September 8, 2021
First screening date: September 13, 2021
Venue of first screening: Abuja and Enugu
Final screening and selection date: September 16 & 17, 2021
Final screening and selection Venue: Lagos, Nigeria
Jungle kickoff date: October 16, 2021
Closing date: December 19, 2021
Number of finalists: 18
GUS2021 Host: Kunle Remi
Sponsors: Nigerian Breweries Plc
Series: 12
Previous host: 1) Chidi Mokeme and 2) Bob Manuel-Udokwu
Total Prize: N50,000,000
Breakdown of prize:
Cash: N20,000,000
Brand new Sport Utility Vehicle (SUV)
Other gifts
Eligibility Requirements
Applicant must be between 21 years to 35 years of age
Applicant must be a Nigerian
Your Biodata
Ready to take an aptitude test
Get ready a recent half-frame picture of yourself which must be against a plain black background
Prepare 1-minute video clip of yourself and state why you should participate in GUS2021
The video should not be more than 20MB
Show your fitness level in the video clip
Application Process:
Head straight to https://www.gulderultimatesearch.ng
Enter your date of birth
Click next to proceed
Read the 25 terms and conditions, if you agree by the T&C, mark as agree and continue
Click "Begin your adventure" and proceed
The first page contains details about you, so tell us about yourself"
The second page contains information like: gender, marital status, home address, LGA, phone number of next-of-kin and click next
Answer the five registration questions
Registration questions you'd be required to answer are:
How often do you drink beer?
Do you have any bias against alcohol?
Are you a student and/or working?
Have you taken the COVID-19 Vaccine?
What are your hobbies?
After answering the aforementioned questions, proceed to the brain teaser page

You will be required to answer a 3-question accurately. Each question lasts 30 secs
On the last page, upload your photo. It must not be more than 3MB and should be half-frame taken against a plain background.
Finally, upload your video showing your fitness level which must not be more than 10MB, and hit the "submit" button, that's all.
When would the GUS 12 series screening begin?
As highlighted in the 11 things you need to know about the TV reality show above, the application started on September 1, 2021, and it closes on Wednesday, September 8, 2021.
If you're selected, you will undergo the regional selection process in Abuja and Enugu on September 13 and 14.
If scaled through the screening stage, you will then proceed for the final selection process scheduled to hold on September 16 and 17, 2021, in Nigeria's commercial city of Lagos.
Are you ready?
What's your favourite TV show between Big Brother Naija (https://infomediang.com/names-age-20-big-brother-naija-season-6-housemates-2021 ) and Gulder Ultimate Search?
For me, it's GUS because participants are more real and actually face the challenges of life while in the jungle to find the lost treasure.