Last updated on December 31st, 2022 at 06:59 am
Solana is an open-source project with high functionality that uses blockchain technology's permissionless nature. It provides decentralized finance solutions.
Solana's idea and initial work started in November 2017 by Anatoly Yakovenko in a 32-page whitepaper. However, it was officially launched on March 16, 2020, by Solana Foundation based in Geneva, Switzerland.
Table of Contents
The Solana protocol facilitates the creation of decentralized apps (DApps). It seeks to improve scalability by introducing a Proof-of-history consensus (PoH), in conjunction with the underlying Proof-of-stake consensus (PoS), of the blockchain.
Solana's innovative hybrid consensus model is popular with both small-time traders and large-scale institutional traders.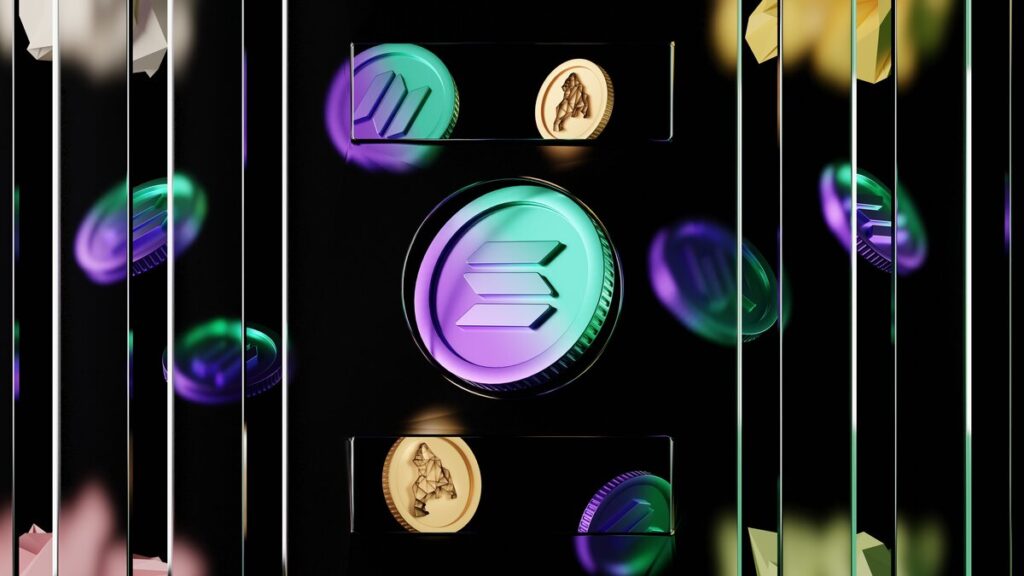 The Solana Foundation has a major focus on making decentralized finance more accessible on an even larger scale.
How the name 'Solana' Came about
The Solana coin was inspired by Anatoly. The three friends Anatoly, Greg Fitzgerald, and Stephen Akridge were at Solana Beach brainstorming on a crypto project.
Solana Beach is a city located on the northern coast of San Diego County in Southern California. It is a known location where locals, tourists, family, and friends hang out.
As the three friends were discussing, Anatoly suggested it wouldn't be a bad idea if they name their crypto project Solana. After some deliberations, others agreed and Solana was birthed while the native token was named SOL.
What makes Solana special?
There are many cryptos out there, the innovation every coin brings to the table makes them unique and can possibly give them an advantage over the existing ones.
Below are the major benefits of Solana over Ethereum and a lot of other digital coins in the market:
Proof-of-History
Anatoly created a proof-of-history (PoH), consensus that is an essential innovation Solana brings to the cryptocurrency table. This concept allows the protocol to be scaled more easily, which increases its usability.
Faster processing time
Apart from SOL's PoH, the coin's blockchain-based processing time also makes it unique and stands out among other cryptocurrencies.
Solana's hybrid protocol significantly reduces the time it takes to validate transactions and execute smart contracts.
Solana's blockchain is capable of processing between 50,000 to 65,000 transactions per second (TPS), without relying on Layer-2 systems. The lightning-fast processing time has also attracted institutional interest.
Ethereum was only able to handle less than 15 TPS, but it is expected that Eth 2.0 – which uses sharding and Proof-of-Stake – will be able to process between 20,000 to 100,000 transactions per second
Low transaction fees
Solana's protocol is meant to benefit both small-time customers and enterprise customers. It promises customers that they won't pay high transaction fees compared to ETH.
Its average cost per transaction is $0.00025, making it one of the cheapest blockchains by transaction fees. This protocol has low transaction costs and guarantees scalability as well as fast processing.
As the 9th Largest Cryptocurrency
2021 was a fabulous year for Solana when it rose to $216 on September 9, 2021, everyone thought that would be its All-Time High until November 7, 2021, when SOL reached ATH, trading at $260.06 temporarily, according to data from CoinMarketCap as reported by dailycoin.com
Note: ATH is the highest price paid for an asset since it was listed or launched.
At this publication, SOL is among the top 10 largest cryptos in the world, occupying the 9th position by market capitalization at $10,326,263,001.
How Many Solana Coins (SOL) Are in Circulation
The Solana Foundation declared that 489 million SOL tokens will go into circulation. Over 358 million SOL have been sold.
The distribution of SOL tokens was as follows: 16.23% of tokens went to an initial seed sale, 12.92% to a founding sale, 12.79% to team members, 10.46% to the Solana Foundation. The tokens remaining (47.6%) were released for public and private sale, or are being released to the marketplace.
Solana's price during the initial seed sales was $0.04, which took place on April 5, 2018. What this means is that someone who invested $500 in SOL during the seed sale would have bought 12,500 SOL at the time.
And by the present market price at $$30.95/SOL, 12,500 SOL is worth $386,875 USD at the time of publication (Monday, October 26, 2022 at 13:18).
How secure is the Solana Network?
Solana is based on unique proof-of–history (PoH), as well as proof-of-stake (PoS), consensus mechanisms.
As the primary component of the Solana protocol and responsible for most transaction processing, proof-of history is the key component.
PoH records successful operations, as well as the time between them. This ensures the trustless nature and security of the blockchain.
As a monitoring tool for PoH processes, the proof-of-stake consensus (PoS), validates each block produced by them.
Solana's unique combination of two consensus mechanisms makes it an exceptional phenomenon in the Blockchain industry.
Solana Past Challenges
Like many crypto firms around the world that have had to face some challenges, Solana isn't an exception. Since its launch, it faced three major challenges:
Hacking attempt
Outages
Lawsuit
Lawsuit
On July 1, 2022, Solana was accused of selling unregistered securities tokens (SOL) from March 24, 2022, and many investors were misled concerning the total circulating supply of SOL tokens.
The lawsuit stated that the founder of Solana Labs, lent a market maker more than 11.3 million tokens in April 2020 and failed to make the deal open.
The accusation went further stating that Solana promised to reduce the supply by this amount, but it only burned 3.3 million tokens.
Hacking attempt on Solana Blockchain
Crypto hackers penetrated the Solana blockchain on August 3, 2022. Before the engineers at the backend could fix the problem, the bad guys had gained access to 9,231 Solana wallets, and victims lost approximately $4.1 million in total to the hacking.
Solana Outages
At the time of this report, another major issue Solana had had to face was outages which it experienced in 2021 and 2022.
If a blockchain boasts of being one of the fastest, some of the company's critics believe that outages should be a regular occurrence in a technology that proves to be one of the fastest in the crypto world.
For instance, a surge in transactions on the Solana blockchain on September 14, 2021, caused the network to fork. The problem was fixed within hours and brought back on September 15, 2021.
In 2022, it experienced the same outage on May 1, 2022, lasting almost seven hours; another one on May 31, 2022, lasted over four hours.
Other outages on Solana network are:
On April 30, 2022
June 1, 2022
October 1, 2022
Exchanges to buy SOL Tokens
SOL tokens are available for purchase on major global crypto exchanges around the world. You can buy Solana on the following exchanges:
Binance
Coinbase
Binance US
FTX
eToro
Kraken
Huobi Global
Kucoin
CoinEx
Crypto.com
Coincodex
Upbit
FTX US
S6 Global
AAX
Vindax
BTCC
Bitfinex
Bilaxy (Bilaxy)
Luno
Coinnone
Gate.io
Gemini
Bybit
Popular Solana price pairs:
SOL/USD,
SOL/GBP,
SOL/AUD,
SOL/JPY
SOL/EUR.
References: