Ontology is a cryptocurrency that functions on a dual-token model which is known in the marketplace as ONT and ONG (Ontology Gas). Both coins can be bought and held by traders, but there is a slight difference between the two.
This article explores the similarity and distinctions between its two main coins, and where to buy ONT and ONG.
Table of Contents
Highlights:
Official release date: November 27, 2017
Membership of Decentralized Identity Foundation: December 12, 2017
Release of Ontology whitepaper 2.0: July 09, 2019.
Founder: Jun Li
Other key team members are Gloria WU, Morio Katayama, Humpty Calderon, Dr. Kendall MAO, Erick Pinos, and Ning HU
Difference between ONT and ONG
When talking about Ontology coins, the buyer or seller has to specifically mention which one of the tokens they are referring to. For clarity purposes, here is the major difference between ONT and ONG: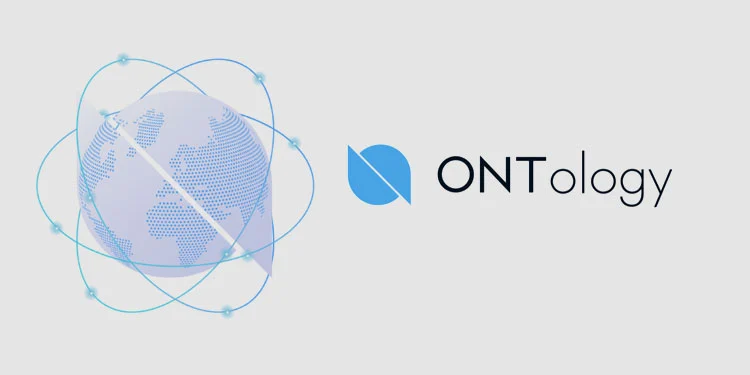 In terms of difference, while ONG token is used on the network to execute transactions and fees, ONT token functions primarily as the mode of transferring and storing value on the Ontology network.
Token holders have the privilege to vote on proposed upgrades, and future changes, and air their view on project direction.
Users can stake ONT in exchange for ONG rewards, as they contribute to the stability and security of the network.
Similarity:
The similarity between both tokens is that each power its network and also they are crucial for the ongoing operations on the Ontology public blockchain.
Ontology Explained
With its official release on November 27, 2017, Ontology is a cryptocurrency that defined itself as a "high-performance public multi-chain project and a distributed trust collaboration platform. It is specifically designed to assist businesses in adopting blockchain technology. It achieves this by providing tools like identity verification and data change.
Also, it combines support for smart contracts and ledger accounts. Ontology's goal is to provide low-cost, high-speed, and decentralized identity and data solutions to Web3 (the next phase of internet evolution that is based on the principles of user utility, openness, and decentralization).
Through ontology's Ethereum Virtual Machine (EVM), efforts are in place by the team to provide smooth compatibility with Ethereum.
Is Ontology Network Secured?
At this time of this report, there is no reported case of compromise on its network. The secret behind this is that its fully decentralized, making it highly resistant to hacks, which would have to affect over half of the connected devices to make an impact.
Ontology products:
Other products developed by the Ontology team include:
Ontology Authenticator:A claim management tool that increases the efficiency of signing servers for mobile apps useful for developers.
Explorer: A public verifier system that offers monitoring blockchain activity.
Ontology Trust Ecosystem: This includes ONTO, a primary crypto wallet application of Ontology.
OWallet:A digital wallet that facilitates multi-signature technology and many other features.
When was Ontology ICO held?
Unlike other cryptocurrencies that got the attention of the media, Ontology substituted its plan for Initial Coin Offer (ICO) for a series of community distributions and airdrops of its ONT cryptocurrency.
Instead of the fanfare that characterized ICO, Ontology gave an airdrop of a free 1,000 ONT to those who signed up and received Ontology newsletter, which reached a value of $10 per token soon after the token was listed on major crypto exchanges such as Binance.
The marketing strategy helped Ontology to quickly in many ways, including:
establish organic price discovery
A passionate community
It also helped the ontology to avoid subsequent regulatory scrutiny that others before it were subjected after their ICO.
Ontology launched its own MainNet on June 30, 2018 and has been up and running smoothly since.
How many Ontology (ONT) Coins are in circulation?
Total coin supply: 1,000,000,000 ONT, here is how the ONT coins were distributed:
Core team: 15%
NEO council: 10%
Institutional partners: 28%
Technical community: 10%
Ontology ecosystem development: 25%
Out of 1,000,000,000 ONT total supply, 80% or 800,000,000 ONT are currently in circulation.
Note: The tokens were subject to a strict screening process and various unlocking periods that ran over two years until the end of October 2020.
Where Can I Buy Ontology Coins?
Ontology coins: ONT and ONG can be bought on the following global crypto exchanges:
Binance
OKX
Bybit,
Bitrue, and
Bitget
Supported networks:
Ontology network currently supports three virtual machines:
Ontology EVM,
NeoVM,
WasmVM
Conclusion:
Finally, ontology is a high-performance blockchain for digital identity for the benefit of businesses around the world that have embraced or planning to embrace cryptocurrency.