Working from home has its advantages and disadvantages. While it provides freedom from going to the office daily, you also need discipline to complete everything. There are two sides to the same coin, but finding the balance allows you to get the best working experience from home. 
Table of Contents
In this article, we'll talk about the risks and rewards of working from home. We'll also look at managing security, maximizing productivity, and ensuring you stay safe online.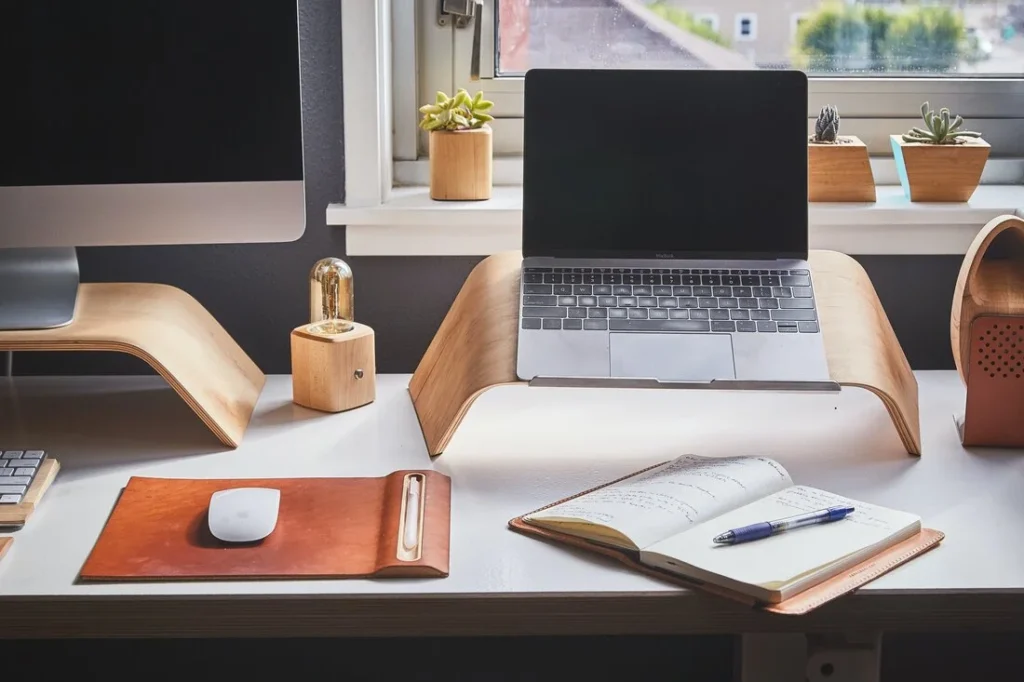 Advantages of Working from Home
Here are some of the benefits of working from home:
1) Work Flexibility
One of the main advantages of working from home is its flexibility. When you work from home, you don't have to worry about being in an office the entire time. If you need a break to do something else, you can squeeze it into your routine.
2) More Independence
Working from home means you need to learn how to be independent. No manager is looking after you in person. You must learn to manage your schedule to accomplish all your tasks. While it may seem challenging, many employees like having control over their work. This makes them more motivated to get things done.
3) Better Work-Life Balance
Many employees believe that working from home can provide a better work-life balance. This setup allows you to choose where you work.
Whether you work from your house or from a coffee shop, you have the freedom to choose your workspace. Traveling while still working is possible since you don't have to report to the office.
4) More Productivity
Many studies have found that working from home can increase productivity. Employees tend to get more work done since they don't have the same distractions they had in an office setting. One Stanford study even found that remote workers were 13% more productive compared to their office counterparts.
Disadvantages of Working from Home
Despite the many pros of working from home, you also face various disadvantages. Some of these disadvantages include:
1) More Isolation
Since employees don't see each other in person, working from home creates a more isolated environment. They may feel more alone since they spend more time by themselves. Employee engagement can be challenging when working from home. However, with the right strategies, remote work can increase productivity and job satisfaction.
2) Security Risks
Another disadvantage of working from home is the security risks that come with it. Since employees use different networks and computers, there's an increased risk of data breaches and cybersecurity threats. However, conducting security risk assessments and practicing good cybersecurity practices will make it easier to identify any issues.
3) Lack of Structure
Working from home can make employees more prone to procrastination, as there's not as much structure with remote work. It can be easy to get distracted if you're not careful. Since no people are monitoring their work progress in person, employees can be more prone to not finishing their work.
4) Increased Home Office Costs
People working from home need a dedicated space to complete all their tasks. This means they need to invest in their home office space. However, creating a home office can be a bit expensive. You'll need to spend money on the furniture, supplies, and equipment needed to effectively work from home.
Work from Home Tips for Productivity and Security
Working from home can be both rewarding and challenging. It's important to have the right balance so you can achieve the most.
Whether you're new to working from home or have years of experience, some tips can help you maximize your productivity and safety. Here are some tips on how to get the most out of working from home:
1) Invest in Good Technology
If you're a manager handling a team, make sure you have good technology. This prevents any technical issues that can disrupt work. For instance, setting up fraud detection tools can help protect against cyberattacks. Good technology will also enable your team to communicate better.
2) Set Up a Dedicated Workspace
Having a dedicated workspace is essential for success when working from home. A clutter-free environment helps keep you focused and motivated. Setting up a comfortable workspace with the right equipment is also important to make working more enjoyable.
3) Have Regular Check-Ins
Regular check-ins with your remote team are important. This allows you to discuss progress and ask questions. It's also a good way to stay connected with your team and ensure everyone is on the same page.
4) Develop a Routine
Having a daily routine helps you stay productive when working from home. Setting up a schedule can help keep you focused and motivated while allowing time for breaks. It's important to create a balance between work and rest.
Summary
Working from home has its advantages and disadvantages. However, these disadvantages shouldn't discourage you from trying it. With the right strategies in place, working from home can be a great way to increase productivity and job satisfaction. The tips above can help you get the most out of working from home.