Just a few minutes after the Naira slid to $/N1,220 against the US Dollar at the parallel market on Monday, October 23, President Bola Tinubu has assured Nigerians that he is not relenting in making sure that foreign exchange liquidity improves.
On Monday, Naira experienced its worst value against the USD in history closing at N1,220 at the parallel market, an unofficial market, but most accessible to traders, including importers.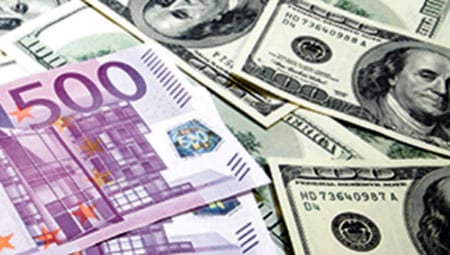 When the naira loses against the USD, it experiences the same defeat against the Euro and GBP. EUR/N closed at N1,240, while GBP/N, ended the day's trading at N1,450
Assurance on FOREX improvement
Tinubu who spoke at the 29th Nigerian Economic Summit (NES) in Abuja on Monday, promised to honour all legitimate foreign exchange obligations.
"Consistent with our commitment to enshrining fairness and the rule of law in our country, this government will uphold the sanctity of every legitimate contract."
Tinubu assured Nigerians and potential investors that his administration "is not blind to the challenges which several of you are facing in the financial markets" to restore market confidence."
Victory for Nigeria in P&ID's $11bn suit against it
Just as Tinubu was speaking in Abuja, Nigeria won a landmark judgement at the Business and Property Court in London which halted the enforcement of the $11bn arbitration award in favour of P&ID against Nigeria.
The judgement may not affect actual cash position, if Nigeria had lost the case, it might shift short-term market sentiments by putting harder pressure on the Nigerian currency.
Justice Robert Knowles ruled that the process through which P&ID secured a 2010 contract to build a gas processing plant in Calabar, Cross River State, was fraudulent.
Nigeria had suffered a $6.6bn judgment debt in 2017 when the arbitration tribunal ordered the country to pay P&ID with interest to start counting from March 2013.