Last updated on August 14th, 2023 at 08:01 pm
There are lots of altcoins that are promising, one of them is Origin Protocol or OGN. But the issue some prospective buyers find with most of them is where to buy because they are not always available on all crypto exchanges. This article explains the origin of OGN, what makes it unique, its founders, and where to buy it.
Specifically, for U.S. crypto traders who are interested in holding OGN, there are several options available to them. Some of them include amber pro trading platform and crypto.com mobile app. We will explore more of them in the later part of this article.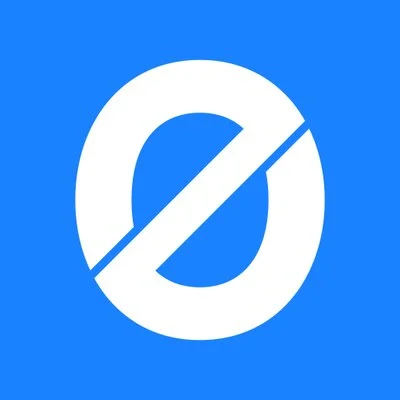 Origin Protocol Explained
Origin Protocol is web3 tech-focused with the aim of bringing to its users non-fungible tokens (NFTs) and decentralized finance (DeFi). The story of the origin protocol would be incomplete without talking about its two flagship products:
Origin Story which is governed by OGN and
Origin Dollar which is governed by OGV.
Origin story
Origin Story leverage non-fungible tokens by hosting NFT marketplaces which are making a great impact in the sectors such as entertainment, real estate, art, and music.
Origin Story's partners:
Pudgy Penguins,
Sappy Seals,
Roofstock onChain,
Paris Hilton,
Inspiration4,
The Doge Pound
3LAU, BT,
What is Origin Token?
Origin Token (OGN) is an Ethereum token that powers the Origin platform, which aims to power decentralized and peer-to-peer marketplaces. The functionalities of OGN extend to staking, governance, and advertising within the Origin platform.
Who Are the Founders of Origin Protocol?
Origin Protocol was founded in 2017 by Josh Fraser and Matthew Liu.
Josh Fraser
Frazer had experience spanning crypto and technology for more than 10 years. After founding Torbit in 2010, where it provides insights to allow companies to track the real-time performance of their websites. The company was later acquired by Walmart Labs. A year after founding Torbit, he is also one of the early entrants into the crypto world.
Matthew Liu
Liu is a graduate of engineering at Stanford University who has been involved in cryptocurrency since 2014.
Apart from co-founding Origin Protocol, Liu had co-founded several products and companies including Unicycle Labs, and PriceSlash. He was a former employee at Google where he worked as a product manager for YouTube among others.
According to the serial entrepreneur, "I bought my first Bitcoin (BTC) in 2012" and two years after, he acquired his first Ethereum
Other big names on Origin Protocol include a former co-founder of Paypal and ex-Google executive YU Pan.
Investors:
There are many investors on the Origin Protocol list, some of them include:
Pantera Capital (lead investor);
Foundation Capital;
Blocktower; founder of YouTube, Steve Chen;
co-founder of Reddit, Alexis Ohanian; and
partner at Y Combinator Garry Tan.
The Uniqueness Origin Protocol
1) It unlocks the value of crypto-centric opportunities across several verticals.
2) Creators and collectors have more control over their content and digital products on the Origin Story marketplaces.
3) The platform grant users custom design that aligns with their brands.
4) There is an integrated data analytics dashboard on each of the white label marketplace.
5) It has aggregated marketplace listings.
6) Origin Story's NFT tooling gives brands the privilege to explore and use non-fungible tokens in several unique ways.
7) There are also NFT auctions, thereby giving creators the wider opportunity to get the best out of their non-fungible tokens.
8) One of the ways to reach a wider user base is that Story marketplaces support Polygon
9) Origin Protocol is also unique because it has its stablecoin called Origin Dollar (OUSD).
10) OUSD is a fully collateralized stablecoin and doesn't require staking or lock-up periods.
11) OUSD also automatically accrues yield to user wallets.
What's the total supply of OGN Coins?
OGN has 1 billion OGN coins which is distributed thus (from the highest to the lowest):
Foundation Reserves: 31.37%
Strategic Sale: 23.75%
Team tokens: 20.24%
Ecosystem Growth Funds: 12.99%
CoinList Sale: 4.84%
Advisor Sale: 4.38%
Advisor Grants: 1.69%
Long-term Partnerships: 0.73%
Which Exchange Sell OGN Coins?
There are 72 crypto exchanges that sell OGN coins at the time of this publication. If you are interested in purchasing OGN Coins, here are the major crypto exchange that sells the coin:
Amber pro trading platform
Crypto.com mobile app
Mandala Exchange
blockchain.com (web version)
Bitget
Huobi
Binance US
Binance
Hotcoin
Gopax
Kraken
Bithumb
Gate.io
ProBit Global
CoinOne
TokoCrypto
Coinbase
BingX
CoinEx
Upbit
How Many Origin Protocol Coins Are in Circulation?
At the time of this report, it has a circulating supply of 509,733,657 OGN coins
What are the two main components of Origin Protocol?
The Origin platform can be broken down into two main components: NFT Launchpad and Origin Dollar (OUSD).
Why is Origin Protocol stablecoin different from other stablecoins?
The Origin Dollar (OUSD) is different from other stablecoins because holders can earn a yield on their assets directly from their wallets without them having to constantly stake and unstake or lock their funds in liquidity pools.
How does OUSD work?
OUSD is always accessible for making transactions while holders earn this passive income from their wallets.
How much is OGN today?
At the time of this update, the price of OGN was $ 0.0816827. Note that the crypto price isn't stable. Always check with your preferred exchange for the prevailing price.
Conclusion:
Even as you plan to buy OGN, note that digital asset laws in a particular jurisdiction play a crucial role, we urge you to check the applicable law in your state.