Last updated on November 29th, 2023 at 09:25 am
Query in your CAC dashboard is a request by an official of the Corporate Affairs Commission that you need to fix an issue in your business name and company registration and re-submit the application for re-assessment.
Reasons your business registration may be queried
Some of the reasons your application may be rejected or queried include:
An issue with uploading of your ID
Error with your signature
Recouch object
Size of your document
Reconcile voting percentage for limited liability
No query reason
Duplication of directors or proprietor's details
Proprietor's address
Discrepancies in the data of trustees
Failure to follow the prescribed file format
Failure to follow the prescribed photo or document size
What to do if you're asked to "recouch object"
Recouch object simply means you have to rephrase the nature of your business. It means you have to use the right words that convey the nature of the business.
You are most likely to get a "recouch object" query if you failed to properly describe the nature of your business. Simply put, use simple and understandable words to describe the services your business will be offering.
How To Solve Problem in Uploaded Documents
If you already uploaded these docs and were flagged, it's either the photos were larger than the required size or blunt (not clear enough).
To rectify the problem:
Scan your ID
Append your signature on a white paper and scan to the required size
Go back to your portal to upload
Click on query
Submit and mark as resolved
The space to upload a new document can be found on the last page of your registration portal.
If you already uploaded documents, click on it to upload a new one, which will automatically replace the old one.
NOTE:

This is better done on a laptop or desktop computer to get the best result. If you are using an Android device, it's better to use Chrome, Mozilla, or Bing browser and switch to desktop view.
How To Resolve Duplication Of Directors Or Proprietor's Details
You may encounter this issue as a Public User Account, to resolve this issue,
Login to your account
Click "Profile" to edit your profile information
Choose Edit
Complete and correct all the fields
Click the "Save" button
Head back to the dashboard
Choose "delete" on the duplicated entry
Mark as resolved, that's all
How To Solve Name Substitution Query
If your name application is successful, you shouldn't sleep with your eyes closed, you might still get queries on the name reservation from the CAC review team.
So, if CAC asks you to change the approved name for the entity after you've submitted the application for registration, here is what to do:
Go ahead to reserve another name
Select "Name substitution" as a reason for the name reservation.
When the name is approved, login to CRP
Click on the "resolve query" on your dashboard.
That's all
How To Resolve "No Query Reason"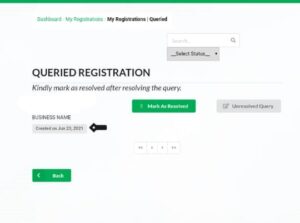 In the course of resolving some of the reasons why your application may be rejected, we've seen a flagged submission where the query reason wasn't stated.
To solve this problem, simply run a check on your application, ensure that your profile aligns with the details in your submission (unless you're an accredited agent).
To resolve this issue
Check that there are no discrepancies in your data
Then "mark as resolved" and resubmit.
Your submission would be reviewed and approved.
Note:

We've also seen a situation whereby you only need to mark as resolved and wait for a review again.
Difficulty In Uploading Picture, Signature, Or Document?
Some of the reasons your application may be rejected under the uploading of the document include:
If your signature is blur
If your passport is not clear
If your document is above the required size
Let's take the above issue one after the other:
Blur Signature:
To resolve the issue of blur signature:
Append your signature on plain paper
Snap and crop the paper
If the size is more than 5MB, use the photo cropping tool eg picresize.com
Upload and submit
Format for signature should be JPEG or PNJ
Blur Passport Photo
If your passport photo is blur, take a new one and follow the process above to ensure that it isn't above 5MB
Upload and submit
Format for a photo should be JPEG or PNJ
Converting Documents To PDF
First, ensure that you follow the required file format and size. If you are asked to upload a PDF format of a document, you can simply open the document on your laptop and convert it to whatever format is required.
If you are finding this difficult, go online, search for "how to convert document to PDF"
Follow the process and ensure that each document isn't above 5MB
Upload and submit
More Than Required File Size
If your documents are more than the required size, you'd either find it difficult to upload or your application would be queried. If your documents are blur, your application would be rejected.
To resize it, you can use the photo resizing tool
Upload and submit
Advice:

Ensure that your photo and documents are in the prescribed format.
How To Resolve Error In Reserved Name
If you reserved a business or company name and you later discovered that there is an error, don't fret, here is how to resolve it:
The first solution is to wait till the expiration of the reservation which is usually 60 working days.
The second option is to proceed with the registration and submit an application for a change of name after registration.
Our take:

It's better to wait till the expiration of the name reservation or apply for another name. You're most likely to spend more time and money when you apply for a change of company or business name
Inability To Login To Your Portal
In case you're handling the registration by yourself, you're most likely to encounter the error report "Not Authorised" when you try to login to your portal
Solution:
Check to ensure that you're using the appropriate email address and password. If you've forgotten your password
Click reset passport
Check your inbox and click the reset link to reset your password
Use the new credentials to log in, that's all
What To Do If You Are Asked To Increase Issued Share Capital
You may be asked to increase share capital if the company's issued share capital is lower than the prescribed issued share capital for the proposed object(s).
you have two available options to resolve this issue:
Remove the specific object(s) completely
Increase the issued share capital to meet the prescribed minimum issued share capital.
If the second option is your choice, then filing fees and stamp duties should be paid on the increase through remita.net and stampduty.gov.ng respectively.
When payment is completed, log in to your portal and upload receipts as "OTHERS" under the upload options.
That's all.
Are you still having an issue?
You can ask us to resolve the issue for you once and for all.
CAC doesn't issue more than one query at a time. This means if you have multiple rejection reasons, CAC will query you one after the other.
You could be queried more than 100 times in as much there are errors yet to be rectified in your registration.
How we come in:
With an accredited CAC agent on InfomediaNG Query Resolution Team, we can resolve both present and potential queries.
Note:

For NGOs, the minimum service charge is N20K because of its technicality.
Are you ready?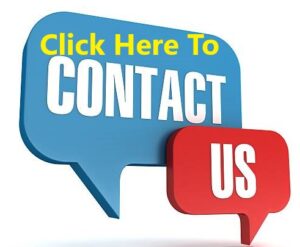 If you're having an issue using the link, you reach out directly to us on WhatsApp at +2348027024054
NB:

If you can't afford our service, kindly follow our guide to resolve your registration issue.