There are strong indications that India might change its name to the Republic of Bharat, making the former British colony the latest country to shake off its colonial identity.
Table of Contents
India will not be the first or the last country to change its name. Turkey changed its name to Turkiye; Czech Republic changed to Czechia; The Netherlands was formerly called Holland, while Zambia was formerly called Northern Rhodesia.
If India succeeded with the move, it will be ready to bear the cost and legal implications of renaming a country in the coming days.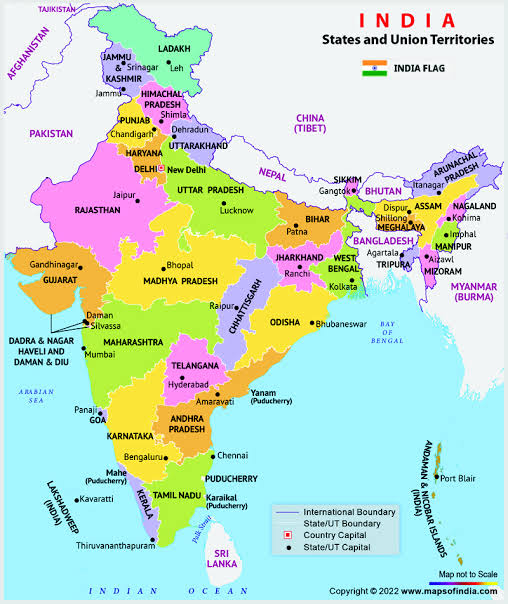 When did India make the name change?
At the time of this report, InfomediaNG can confirm that the name change is yet to be ratified, but the Narendra Modi-led government has convened a 5-day Special Session of Parliament beginning from September 18 through September 22, 2023.
Prime Minister Modi sent the first signal in his recent dinner invitations sent to guests attending the September 2023 Group of 20 (G20) summit, where he boldly used Bharat in place of India, triggering speculation that the name of the country will be ratified by the Parliament.
Why is India changing its name?
Bharat, the new name, is an ancient Sanskrit word that many historians believe dates back to early Hindu texts. The word is also used as a Hindi option for India.
Majority of the right-wing Bharatiya Janata Party (BJP) opines that India is a "symbol of slavery".
India was a British colony for about 200 years until it gained independence in 1947.
Countries That Changed Their Names
While we await the Republic of Bharat to become official, here is a list of countries that changed their names:
Turkey: Turkiye
Czech Republic: Czechia
Holland: The Netherlands
Macedonia: North Macedonia
Ceylon: Sri Lanka
Irish Free State: Ireland
Siam: Thailand
Cape Verde: Republic of Cabo Verde (Africa)
Burma: Myanmar
African countries that changed their names
Similarly, some African Countries have changed their names or are planning to do so after they gained independence from their colonial masters.
Here is a list of countries in Africa that changed their names:
Gold Coast: Ghana
Basutoland: The Kingdom of Lesotho
Nyasaland: Malawi
Portuguese Guinea: Guinea Bissau
French Guinea: The republic of Guinea Conakry
French Territory of Afar: Djibouti
Ruanda: Rwanda
French Soudan: Mali
Belgian Congo: Congo Democratic Republic of Congo
British protectorate of Bechuanaland: Botswana
French Congo or 'Moyen Congo': Republic of Congo also known as Congo Brazzaville
Portuguese East Africa: Mozambique
Portuguese Angola or Portuguese West Africa: Angola
The Spanish possessions of Rio Muni and Fernando Po United: Equatorial Guinea
South-West Africa: Namibia
Northern Rhodesia: Zambia
Southern Rhodesia: Zimbabwe
Urundi: Burundi
Republic of Dahomey: Benin Republic
Haute Voltaire or Upper Volta: Burkina Faso
Islands of Zanzibar and Pemba,Tanganya: Tanzania
Swaziland: Kingdom of eSwatini
Abyssinia: Ethiopia
From the Republic of The Gambia to Islamic Republic of The Gambia and back to the original name.
Did we miss the name of any country that changed their name?
Conclusion:
If India changes its name to the Republic of Bharat, the country would be the latest to change its name.