Last updated on August 3rd, 2023 at 10:48 pm
There are more than 30 exchanges to buy Orchid coins, they include Kraken, Binance, Bithumb, KuCoin, Coinlist Pro, Gemini, Coinbase Exchange, Upbit, Binance U.S, Bitget, Kriptomat, Bittrex, Uphold, CoinEx, OKX, Gate.io, Tapbit, and Huobi among other.
There are 1,000,000,000 (1 billion) units of Orchid (OXT) in supply. And there are over 35 exchanges where you can buy the Orchid coins. So, if you want to buy OXT, it is important to know the best platforms and how to buy the coin.
This article explores the list of exchanges that make it seamlessly possible for your purchase and guides how to buy it on Coinbase, Kraken, Binance, Uphold, Kriptomat, and Onus.
Table of Contents
Before that, it is imperative to know a few things about Orchid the founders, its distribution, and the full guide. We already cover the how it operates in one of our posts.
What is Orchid?
Orchid is a cryptocurrency-powered virtual private network (VPN). Its native token is known as OXT. With the VPNs on Orchid, users have unlimited control over their own privacy, this way, users can restrict websites from accessing their IP address and their exact location.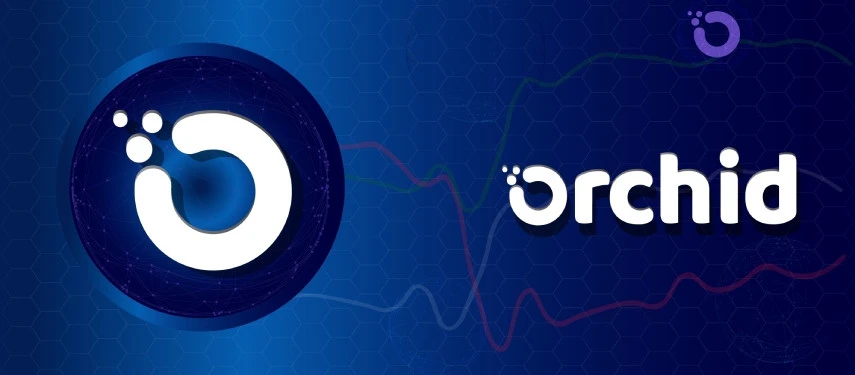 It is designed to overcome limitations that are associated with internet freedom by deploying crypto payments to allow anyone to buy bandwidth from any participating provider.
Who founded Orchid?
Orchid was co-founded and launched in December 2019 by four blockchain experts: Steven Waterhouse, Gustav Simonsson, Brian J. Fox, and Jay Freeman.
Studying how Orchid works, one shouldn't be so surprised how it was designed because the brains behind Orchod coins are well-known in the financial sector.
For instance, the CEO Waterhouse was a co-founder of a venture capital Pantera Capital; Simonsson is one of the security developers behind the Ethereum network.
Like Waterhouse and Simonsson, Freeman and Fox are great innovators. While Fox was responsible for Wells Fargo's first interactive online banking system in the mid 1990s, Freeman is the creator of Cydia.
How Orchid (OXT) Coins are distributed
Out of 1 billion units of OXT in supply, here is how they are distributed:
51.13% for network incentives which is held in the Orchid Treasury and other purposes.
17.3% for investors as part of the seed Simple Agreement for Future Tokens (SAFT)
4.49% for SAFT 2a
3.38% in SAFT 2b
The remaining tokens will be distributed among four development teams.
Exchanges Where You Can Buy OXT
At the time of this report, there are 38 crypto exchanges where you can buy Orchid coins, they are:
Binance,
Kraken
KuCoin
Bithumb
Gemini
Bittrex
OKX
Gate.io
Huobi
Bitget
Coinlist Pro
Binance U.S
Kriptomat
MEXC
Bitvavo
CoinEx
Indodax
Onus
Tokocrypto
FMFW.io
Paribu
Upbit
Uphold
Bitrue
ZebPay
CoinDCX
Giottus
BingX
WhiteBIT
Pionex
DigiFinex
Bitay
CoinW
Tapbit
ZT
SuperEx
WazirX
Coinbase Exchange
Out of the about exchanges, we'll guide you on how to buy from six trusted platforms such as Onus Finance, Coinbase Pro, Kraken, and Binance.
How to buy OXT on Onus
With at least 3.5 million users, Onus Finance is an app that store, buy, and swap digital asset with another one. Here is how to buy Orchid on Onus App
Step 1: Download the Onus App from Apple Store or Google Play store
Step 2: Open an account if your first time of using the app and complete the KYC process. Ensure to complete the advanced KYC to be able to buy and sell OCT and over 300 other assets.
Step 3: since Onus uses USDT as the base currency, you can easily deposit USDT from other apps to use it to buy or exchange it for other assets.
Step 4: Tap Exchange on the app and select "Token"
Step 5: Select the amount and tap "review" and then "exchange"
Step 6: Swipe to exchange, and allow the transaction to complete
Step 7: Again, tap exchange and then select Token
Step 8: Enter the amount of OXT you want to exchange, check the preview, and exchange the token.
That's how to exchange USDT for OXT on Onus App.
How to buy OXT on Coinbase Pro
Step 1: Download Coinbase App and sign up if it's your first time. Remember, you will need a valid ID and proof of address to carry out transactions.
Note: Coinbase is restricted at some locations.
Step 2: You need to add a payment method by tapping on the payment method box. The available methods are: bank account, debit card or wire transfer.
Step 3: Click on "Buy and Sell" on the home page of the app.
Step 4: From the list of assets, select Orchid, choose the buy panel and select Orchid. If you can find it, type Orchid in the search bar.
Step 5: Tap Orchid open to access the purchase page and enter the amount OXT you want to buy in your local currency. The local currency will be automatically will be converted to the quantity of Orchid you want to buy. Tap the arrow buttons to the right.
Step 6: Review your choice by checking the details of your purchase and click on "Buy Now" to complete the buy process where you will be taken to the confirmation screen.
That's how to buy Orchid on Coinbase App
How to buy OXT on Kraken App
Kraken is an exchange where buying of crypto assets such as Bitcoin, Dogecoin, and Ethereum is made easy. The good thing is that it isn't only designed for popular coins. You can also buy the Orchid coins on the Kraken app, here is the step-by-step guide:
Step 1: Sign up for an account on Kraken and complete the verification process
Step 2: Use another coin e.g BTC, ETH to buy OXT. If you must use fiat currency like Pounds, USD or EUR, you will be required to provide additional documents for ID verification.
Note: The available methods to fund your wallet depend on your location.
Step 3: Use the deposited fund to buy OXT.
How to buy Orchid coin on Binance
On the largest crypto exchange Binance, you can buy OXT by following this guide:
Step 1: Create an account on the Binance website or download the App and verify your identity.
Step 2: If you are on the website, click on the "Buy Crypto" link on the top left of the Binance website navigation, which will show you the available options in your country.
Step 3: Buying options include Credit Card and Debit Card, Bank Deposit
Step 4: Fund your Binance wallet
Step 5: Then use the amount to buy Orchid (OXT).
How to buy OXT on Uphold
Uphold is one of the finance apps that allow people to also buy cryptocurrencies, so here is how to purchase Orchid coins on Uphold
Step 1: If you don't already have an account, head straight to uphold.com to sign up by filling in all the required information.
Step 2: Choose your payment method such as credit or debit card, bank account, US bank account, EU bank account and connect it to your Uphold wallet.
Step 3: Proceed to buy OXT which can either sell, hold, or keep in your Uphold wallet.
How to buy OXT on Kriptomat
You can manage your crypto portfolios on Kriptomat and here is how to purchase Orhid coins on Kriptomat:
Step 1: Create an account and complete the verification process, you may be required to submit a national ID or passport and complete verification
Step 2: Access your account and proceed to the "Buy and Sell" section
Step 3: If you can find Orchid on the list, you can use the search bar by typing "Orchid"
Step 4: Choose OXT and enter the amount you want to buy in either EUR or BTC
Step 5: Click on the preview transaction and see the amount of OXT you are buying and click the buy button. Wait for the buying process to complete
Step 6: You can see by the side of the bar the amount of coin you just bought. That's it.