There are 40 Federal Polytechnics in Nigeria. It was 29 until the administration of President Muhammadu Buhari created an additional 11 between May 2015 to May 2023.
Table of Contents
So, a federal polytechnic in Nigeria is established by the central government and is majorly supervised by the Federal Ministry of Education except in special cases where a training institute dedicated for the training of personnel of the military or aviation is upgraded to a polytechnic.
In special cases, don't be surprised when you find the Airforce Institute of Technology (AFIT), NAF Base and Nigerian Army Institute of Technology and Environmental Science (NAITES) as FEDPOLY.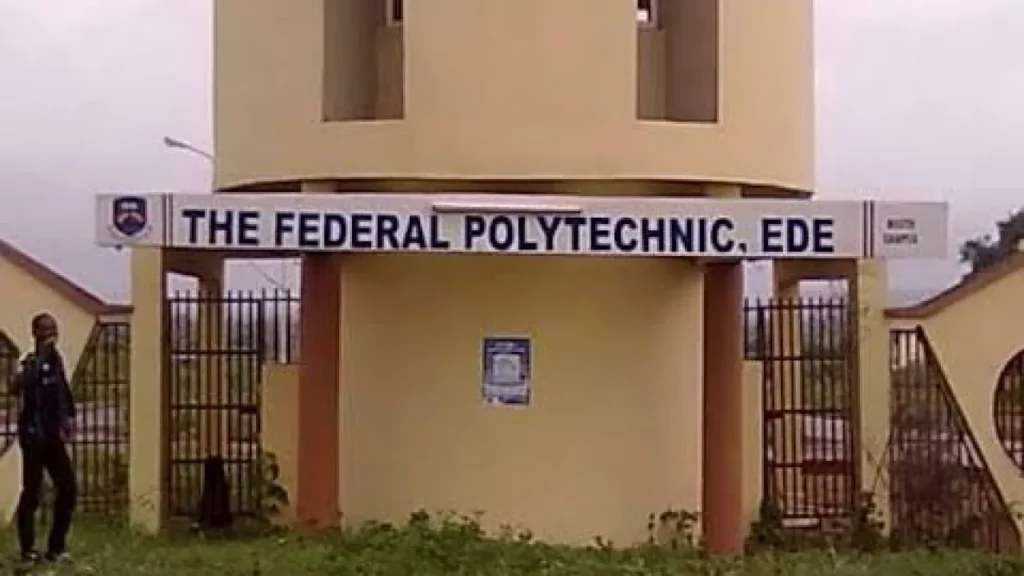 In this case, they are supervised by the Nigerian Airforce/Ministry of Defence and Nigerian Army/Ministry of Defence respectively.
Whether there are supervised by the Federal Ministry of Education or by another ministry of the government, they are technical institutions that offer post-secondary technical education programmes leading to the award of National Diploma (ND) and Higher National Diploma (HND).
Analysing federal polytechnics in Nigeria
The first Federal polytechnic in is Yaba College of Technology (YABATECH), Lagos. YABATECH, founded in 1947, isn't just the first FEDPOLY in Nigeria, it is also reputed for being the first ever high institution in Nigeria.
The University of Ibadan formerly known as the University College Ibadan which is the oldest university in Nigeria only came a year after the establishment of YABATECH.
In the hierarchy of seniority, Kaduna Polytechnic is the second oldest federal polytechnic and one of the oldest higher institutions in Nigeria. KADPOLY was created in 1956.
Other oldest federal polytechnics in that order are the Nigerian Army Institute of Technology and Environmental Science (NAITES) Makurdi (1960); Nigerian College of Aviation Technology (NCAT), Zaria, Kaduna State (1964); Petroleum Training Institute Effurun, Delta State (1972); and Auchi Polytechnic, Edo State (1973).
One thing to note about the siting of Federal Polytechnics in Nigeria is that at least one FEDPOLY is located in each of the 36 states of the federation for balance.
Where Are The Federal Polytechnics in Nigeria Located?
Here is the full list of FEDPOLY, the year of establishment, and the state they are located.
| | | |
| --- | --- | --- |
| Name of Polytechnic | Location | Establishment Year |
| Yaba College of Technology | Yaba, Lagos | 1947 |
| Kaduna Polytechnic | Kaduna, Kaduna State | 1956 |
| Nigerian Army Institute of Technology and Environmental Science (NAITES) | Makurdi, Benue State | 1960 |
| Nigerian College of Aviation Technology (NCAT) | Zari, Kaduna State | 1964 |
| Petroleum Training Institute | Effurun, Delta State | 1972 |
| Auchi Polytechnic | Auchi, Edo State | 1973 |
| Waziri Umaru Federal Polytechnic, Birnin Kebbi. | Birnin Kebbi, Kebbi State | 1976 |
| Airforce Institute of Technology (AFIT),NAF Base Kaduna | Kaduna. | 1977 |
| Federal Polytechnic Ado Ekiti | Ado, Ekiti State | 1977 |
| Federal Polytechnic Bida | Bida, Niger State | 1977 |
| Federal Polytechnic Idah | Idah, Kogi State | 1977 |
| Federal Polytechnic Nekede | Nekede, Owerri, Imo State | 1977 |
| Federal Polytechnic Bauchi | Bauchi, Bauchi State | 1979 |
| Federal Polytechnic Ilaro | Ilaro, Ogun State | 1979 |
| Federal Polytechnic Mubi | Mubi, Adamawa State | 1979 |
| Akanu Ibiam Federal Polytechnic Unwana | Afikpo, Ebonyi State | 1981 |
| Federal Polytechnic Oko | Oko, Anambra State | 1982 |
| Federal Polytechnic Kaura | Namoda, Zamfara State. | 1983 |
| Federal Polytechnic Nasarawa | Nasarawa State | 1983 |
| Hussaini Adamu Federal Polytechnic | Kazaure Jigawa State | 1991 |
| Federal Polytechnic Ede | Ede, Osun State | 1992 |
| Federal Polytechnic Offa | Offa, Kwara State | 1992 |
| Federal Polytechnic Damaturu | Damaturu, Yobe State | 1993 |
| Federal Polytechnic Bali | Bali, Taraba State. | 2007 |
| Federal Polytechnic Ekowe | Ekowe, Bayelsa State | 2007 |
| Federal Polytechnic of Oil and Gas Bonny | Bonny, Rivers State | 2014 |
| Federal Polytechnic Ukana | Ukana, Akwa Ibom State | 2014 |
| National Institute of Construction Technology Uromi | Uromi, Edo State | 2014 |
| Federal Polytechnic Ile-Oluji | Ile-Oluji, Ondo State | 2016 |
| Federal Polytechnic, Daura | Daura, Katsina State | 2019 |
| Federal Polytechnic Kaltungo | Kaltungo, Gombe State | 2019 |
| Federal Polytechnic Ayede | Ayede, Oyo State | 2021 |
| Federal Polytechnic Munguno | Munguno, Borno State | 2021 |
| Federal Polytechnic N'yak | Shendam, Plateau State | 2021 |
| Federal Polytechnic Ohodo | Ohodo, Enugu State | 2021 |
| Federal Polytechnic Ugep | Ugep, Cross Rivers State | 2021 |
| Federal Polytechnic Wannune | Wannune, Benue State | 2021 |
| Federal Polytechnic Orogun | Orogun, Delta State | 2022 |
| Federal Polytechnic Kabo | Kabo, Kano State | 2022 |
| Federal Folytechnic Umunnoechi | Umunnoechi, Abia State | 2022 |
FEDPOLY Established By President Buhari
The two-term of President Buhari comes to an end by May 29, 2023, but since assumption of office on May 29, 2015, his administration established 11 Federal Polytechnics, according to the list on the NBTE portal, (the National Board for Technical Education), they are located in the following states:
Katsina (Buhari's home state)
Gombe
Benue
Borno
Plateau
Oyo
Cross River
Delta
Kano
Abia
Enugu