Out of 23 Educationally Less Developed States (ELDS) in Nigeria, 19 states from the Northern region fall under the list while only four states are found in the Southern part of the country.
Table of Contents
What is Educationally Less Developed States Policy About?
The policy was formulated with the aim of granting special preference to candidates from some parts of Nigeria who are seeking admission into Nigerian higher institutions, including federal universities, polytechnics, and colleges of education.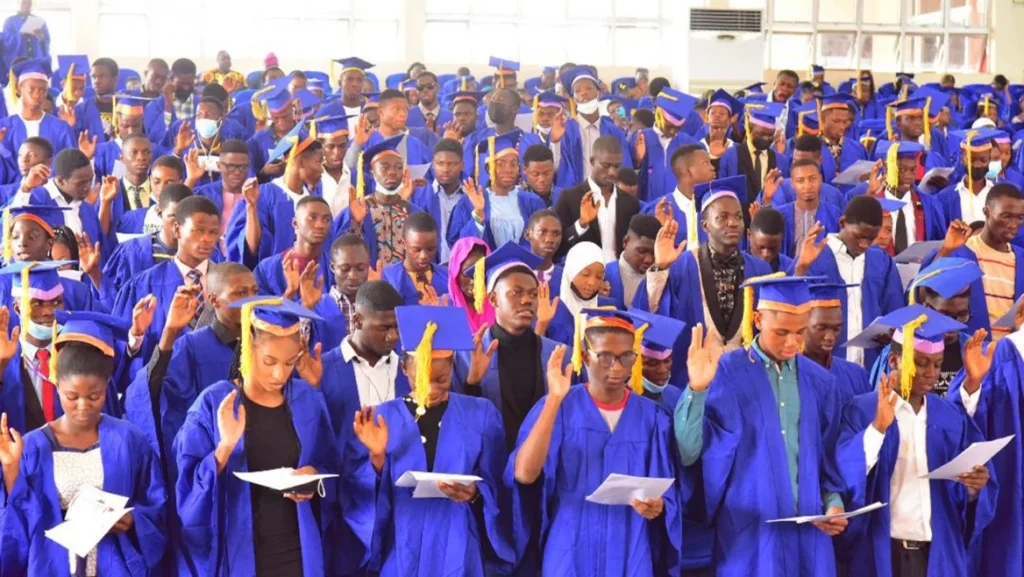 InfomediaNG finds out that candidates in educationally less developed states must also be qualified and must meet the minimum requirement.
Creation of ELDS Policy
As part of the reintegration after the Nigerian Civil War which ended in 1970, ELDS policy was introduced as part of the plan to unite the people.
Apart from the establishment of the National Youth Service Corps (NYSC) on May 22, 1973, JAMB was also established on February 13, 1978, and was another platform that was used as one of the reintegration policies, which could bring the various ethnic groups in Nigeria to form a nation.
However, the military regime of Gen. Ibrahim Babangida in 1990 elaborated on the policy on Educationally Less Developed States.
The policy has been modified several times so as not to create the impression that students who fall under ELDS can get admission where do not merit it.
List of Educationally Less Developed States
Note: All the zones are prominently featured on the list except SW (Southwest). NE is Northeast; NW is for Northwest; NE is for Northeast; NC is for Northcentral; SS is for South-south, while SE is for Southeast.
ELDS are:
Adamawa (NE)
Bauchi (NE)
Bayelsa (SS)
Benue (NC)
Borno (NE)
Cross river (SS)
Ebonyi (SE)
Gombe (NE)
Jigawa (NW)
Kaduna (NW)
Kano (NW)
Katsina (NW)
Kebbi (NW)
Kogi (NC)
Kwara (NC)
Nasarawa (NC)
Niger (NC)
Plateau (NC)
Rivers (SS)
Sokoto (NW)
Taraba (NE)
Yobe (NE)
Zamfara (NW)
How are admission slots allocated in Nigeria?
In Nigeria, admission is defined in areas of merit, catchment areas and Educationally Less Disadvantaged States.
Merit: 45 per cent
Catchment area: 35 per cent
Educationally less developed states: 20 per cent
Admission on merit
Admission is given irrespective of whatever part of the country you come from in any part of the country. This means a Kaduna indigene who scores 390 in JAMB can get admission at OAU, an institution in Osun, if he is the highest scorer and vice versa.
Catchment area
Each high institution in Nigeria is localized within a number of states. The states that fall under the catchment area of the institution are allocated 35 per cent during the admission process.
Purpose of ELDS Policy
The aims and objectives of the policy include:
1) To have universality so as not to admit only people from the state where the institution is located.
2) To effectively serve as a measure through which the imbalance in university education in Nigeria could be minimized.
3) To ensure that one candidate does not deny another candidate a chance of getting admission.
4) To have central data so that admission seeker doesn't get multiple admission in government-owned institutions.
5) To increase access to university education by the various groups in Nigeria
6) To bridge the gap between disadvantaged states and the ones that are not on the list.
7) To serve as a means of uniting Nigeria by giving opportunity to be educated and give everyone a sense of belonging.
8) To ensure that certain sections of the country aren't completely "stigmatized" in terms of access to admission in government-owned institutions.
Misconception about ELDS Policy
In 2016, the Head of Information at the Joint Admission and Matriculation Board (JAMB), Dr. Fabian Benjamin, addressed some misconceptions about the policy.
"The fact that the candidates get admission under the provision of educationally less developed states does not mean that they didn't get the required cut-off point for admission.
Fabian pointed out that less educational disadvantaged states in Nigeria are given scores of slots, but "the slots are always not more than one per state, such that only one person from each of the states is given admission per session in a Federal University outside their regions."
Challenges Facing ELDS Policy
When the ELDS policy was formulated in Nigeria, there were only six universities, but later grew to 10. They were known as first-generation universities in Nigeria, they are:
University of Ibadan (UI), Ibadan
University of Nigeria (UNN), Nsukka
Obafemi Awolowo University (OAU), Ile-Ife
Ahmadu Bello University (ABU), Zaria
The University of Lagos (UNILAG), Akoka
University of Benin, Benin-City (UNIBEN)
University of Maiduguri (UNIMAID)
University of Calabar (UNICAL)
University of Jos (UNIJOS)
University of Ilorin (UNILORIN)
Then, it was easy to implement 45% for merit, 35% for catchment, and 20% for ELDS because the population of admission seekers in Nigeria has not skyrocketed.
In the 1970s, and 1980s, a university was located in each region and was to cater for people in that region.
But when the second-generation universities came up, that was when the problem started, it became difficult to get admission. "Some candidates could get admission in three universities while some didn't get any."
This means those who got three admission slots blocked the chances of others who had none.
Conclusion
Some Nigerians have called for the overhaul of the policy, forgetting that its has helped solved some issues between the North and the Southern region.
Instead of scrapping the Educationally Less Disadvantaged State Policy, it should be strengthened because of the number of youths who are yet to be educated in the Northern region.
The introduction of the Interim Joint Matriculation Board Examination (IJMB) by the North region in 1976 has benefited people from that region to do better during their training in the university.
The policy could be broadened to minimize and address the imbalance in university education in Nigeria.