Last updated on June 5th, 2023 at 09:25 am
The new Secretary to the Government of the Federation (SGF) Senator George Akume was a governor of Benue State at the same time the incumbent President Bola Ahmed Tinubu was governor of Lagos between May 29, 1999-May 29, 2007.
After leaving Benue Government House, he headed straight to the Senate and was there from May 29, 2007, to May 29, 2019, representing Benue North-West Senatorial District.
Born on December 27, 1953, George Akume was the Senate Minority Leader between June 2011 to June 2015. He won his election under the Action Congress of Nigeria (ACN), a political party Tinubu spearheaded to form.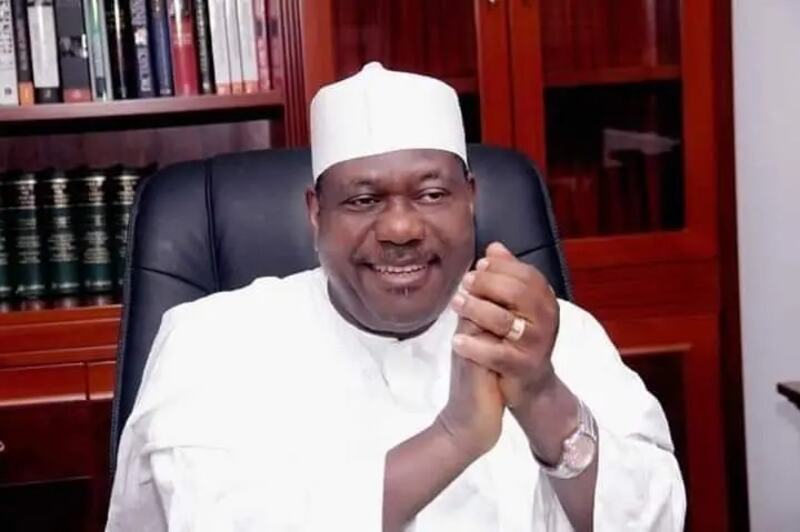 Pre-2015 elections, he joined the All Progress Congress (APC) and was re-elected as Benue North-west senator.
His re-election bid in the 2019 general election wasn't successful as he lost to Orke Jev of the Peoples Democratic Party (PDP). But he was compensated with a ministerial appointment by the administration of President Muhammadu Buhari.
He was nominated and confirmed as the Minister of Special Duties and Inter-governmental Affairs, a position he held from August 21 to May 29, 2023.
On June 2, 2023, President Tinubu appointed him as Nigeria's Secretary of the Government of the Federation (SGF). Akume's appointment makes him the 20th SGF.
The former Benue State governor obtained a bachelor's degree in Sociology and a master's degree in Labour Relations from the University of Ibadan.