To millions of people around the world, the world cryptocurrency is like a mystery and they are inquisitive whenever they hear people describe crypto as an 'invisible money' or 'digital currency.
That's expected of them. As they keep asking those fascinating questions, cryptocurrencies keep growing in number and in the number of users every second.
No wonder, we've seen under 18 years of showing keen interest in crypto. They should have ordinarily waited till the legal age before investing but are eager to learn about the internet of money.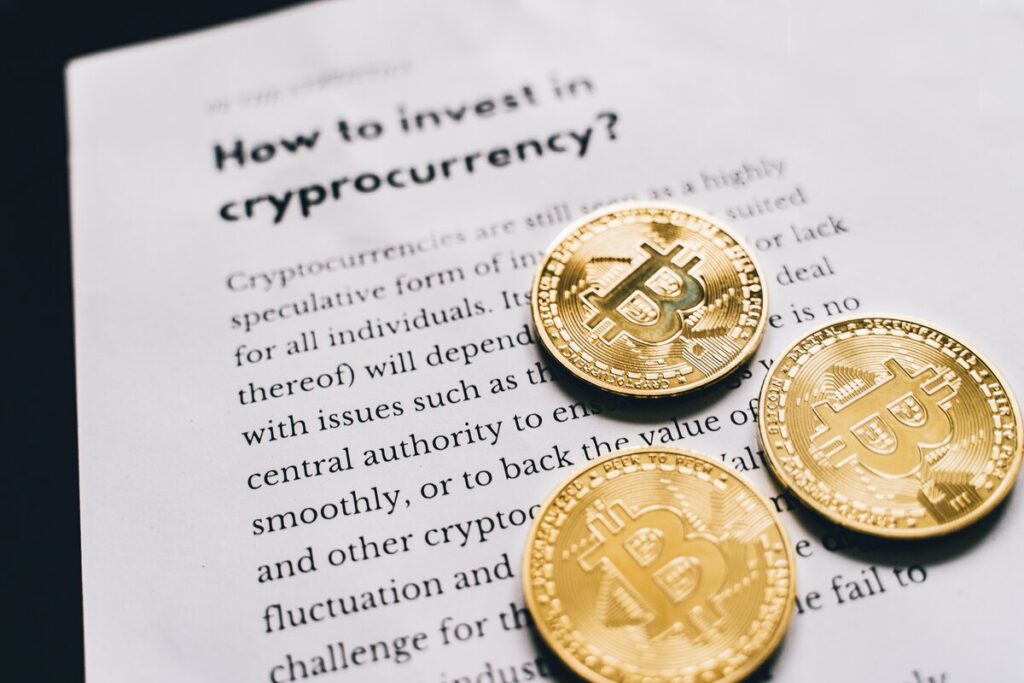 In this article, we have collated online resources where beginners can learn about crypto, including interviews with long-term crypto investors, crypto podcasts and free webinars that will satisfactorily expose them to the world of cryptocurrency.
Interesting Stats About Crypto
For instance, there are 9,462 cryptos listed on CoinMarketCap at the time of publication (October 4, 2022). All the coins might not be able to weather the storm, though.
Another statistic by Earth Web estimated that more than 1,000,000,000 people (out of 8 billion world population) are using cryptocurrency around the world and specifically stated that about 46 million Americans have invested in the most valuable crypto (Bitcoin).
The interest of people in crypto keeps growing each day even as volatile as digital assets are, some people are ready to take calculated risks so that they are not left behind.
While those who have joined the crypto train a long time ago believe that bitcoin and other cryptocurrencies are the future, hundreds of others are searching for resources where they can gain convincing knowledge about how the whole cryptocurrency works.
Caution for Beginners
If you are a beginner and have heard investors talk about the profits, they made from trading bitcoin and other coins, don't be carried away by the rewards.
It is important to note that investors who talked about the profit made sacrifices like learning before they dived into crypto investing. It is important you do the same.
Also, most die-hard crypto enthusiasts rarely talk about losses the way they talk about the gains, as such, you need to learn the ropes.
If you've gained enough confidence to start trading crypto, never store your bitcoins in a web wallet (custodial wallet) or exchange.
It is unsafe to trust a stranger on the Internet to help you set up your personal wallet. It is something you must do yourself or ask a trusted family to do for you while you create your backup seed.
So, if you are new to the world of cryptocurrency, especially Bitcoin and you're looking for crypto resources for beginners, you will find them on trustworthy sites, YouTube Channels, Podcasts and free Webinars.
Resources To Learn About Cryptocurrency
As you know, technology moves with time, it waits for no one. The Crypto market, unlike the stock market, never sleeps 24 hours a day, 7 days a week, 365 days a year.
So, to be part of the future, you need to take action, you need to learn from blockchain experts who have been in the game for quite some time.
Thankfully, all the resources you need to gain knowledge about any productive things are online, only if you can search and know the best one for you.
You need to stay on top of crypto trends. Continuous learning is a beginner's number one tool to staying on top of the crypto markets. You need to strengthen your knowledge.
If you landed on this page, then it isn't a mistake, the resources and platforms listed below are good tools for you to gain a foundational understanding of how cryptocurrency works.
1) Reddit BitcoinBeginners
As of 2019, the American social news and discussion website, Reddit had approximately 430 million monthly users, who are known as "Redditors".
Content is divided into categories known as "subreddits", one of such popular subreddits is BitcoinBeginners which had 1.1 million members at the time of publication.
The Bitcoin Beginners is specifically designed for bitcoin beginners to learn about how BTC work. You can ask questions and you'd see 'experienced' users provide answers.
Caution:
You have to exercise caution when asking questions on Reddit BitcoinBeginners because there could be a member with bad motives.
They might come in form of an expert or someone who is ready to help get started. They do this by asking offering to help you by sending a DM or email.
Ignore such characters who slide into your DM to ask for your passwords or offer to help you set up an account or wallet.
2) Cointelegraph Learn
Cointelegraph is beyond the most recent news about the crypto industry, you can also use this platform to sharpen your knowledge about blockchain technology.
Some of the useful resources include:
Bitcoin101 e.g "How to buy bitcoin with PayPal"
How-to guides, including "How to find NFT metadata on OpenSea and Rarible"
3) Off Chain with Jimmy Song (YouTube)
On YouTube, Jimmy Song, a bitcoin developer, shares insight on bitcoin and blockchain. Jimmy is a programmer with more than two decades of experience.
He is also an open source contributor to many Bitcoin projects and has many crypto books to his name including Thank God for Bitcoin, The Little Bitcoin Book, and Programming Bitcoin from O'Reilly among others.
4) Jameson Lopp
Lopp.net is founded by one of the authorities in the blockchain, Jameson Lopp, an expert in wallet security and the co-founder of Casa (@CasaHODL).
The beauty of Lopp site is that it is an absolutely free site that contains a wide range of crypto resources for those who are just starting out in the crypto world.
According to the founder of lopp.net, "My mission is to use my skills as a technologist to build tools that empower individuals."
Some of the things I love about this site is that absolutely free learning platform that uses the most elementary terms for beginners to understand.
5) Coinmarketcap Earn
Learning could be fun when you know you'd be compensated when you rightly answer some questions, that's the idea behind the coinmarketcap earn.
You'll earn some coins as you learn. This is a motivation to encourage millions of people around the world to gain insightful knowledge about cryptocurrency.
Specifically, what makes this interesting is the fact that CoinMarketCap has partnered with trusted and  emerging crypto "projects to offer an easy way to learn about cryptocurrency, earning crypto assets as a reward."
Coinmarketcap is a crypto listing, data and tracking site for cryptocurrencies and digital assets around the world.
6) 10 Hours of Bitcoin
10 hours of bitcoin is a one-page site that contains cryptocurrency resources including, audio, Podcasts, YouTube videos and Google sheet (if you prefer to read) for beginners.
This platform also contains lecture series by JW Weatherman on "the economics of wealth creation, investment, speculation, and Bitcoin Maximalism"
7) Stephan Livera Bitcoin Podcast
Stephan Livera Bitcoin Podcast contains a collation of crypto podcasts, views on bitcoin and bitcoin discussions
If you are looking for good podcasts about Bitcoin, Stephan Livera should be your go-to BTC resource platform to learn some fascinating points about BTC.
8) Nikolaus Jilch' Interview about Bitcoin with Jeff Booth
Nikolaus Jilch in a YouTube Channel, "Agenda Australia" published a conversation he had with Jeff Booth, the author of, "The Price Tomorrow: Why Deflation is the Key to an Abundant Future".
9) Binance Academy
Binance is a platform to buy and sell cryptocurrencies using a streamlined buy/sell process.
However, the platform understands that there are millions of people around the world who may be interested in trading crypto but need more knowledge about how it works, that's the major rationale behind the binance academy.
It is an educational platform that aims to educate crypto beginners. It can simply be described as a place to start studying crypto.
10) BTC Sessions Channel
BTC Sessions is a bitcoin resource centre designed for beginners who want to gain knowledge about hardware, wallets, and crypto security.
11) Bitcoin Resources
Bitcoin resources consist of crypto and bitcoin books written by experts in the blockchain. You might want to get started with the free ones.
However, the prices of the premium books are fair to the verse knowledge you would gain at the end.
For instance, the paperback of Yan Pritzker's "Inventing Bitcoin: The Technology Behind the First Truly Scarce and Decentralized Money Explained" is $15.95 USD.
12) Bitcoin and Cryptocurrency Technologies Online Course (YouTube)
This is a YouTube channel with just twelve videos, but the videos are powerful resources that explain the nitty gritty of bitcoin and what beginners need to know about crypto.
13) Bitcoin101 Club
For me, Bitcoin101.club is one of the best bitcoin resources to learn about the internet of money out there. This platform has helped beginners to do half of the job.
The options available to you are:
Articles
YouTube videos
Podcasts
Above all, it is a free resource centre to learn about bitcoin. You can make a donation to the brains behind the Bitcoin101 Club, but it isn't compulsory.
14) TraderUniversity YouTube Channel
Trader University is an educational platform for people to learn about the financial and crypto markets so as to make money. You would learn a lot of things about bitcoin on this platform.
15) 21 Lessons
It is a personal experience of the author about bitcoin. Like they say, "Experience is the best teacher". This is a book you can find on Amazon.
16) Coindesk Learn
To many, Coindesk is a crypto-news and analysis website, but with coindesk's learn section, a beginner and intermediates can expand their knowledge about crypto and blockchain.
What makes this learning section interesting is that you can select which coin you want to study. They include:
Bitcoin
Ethereum
Technology
Investing in crypto
DeFi
NFTs
Cryptocurrency
The blockchain industry
17) Coinbase earn
Coinbase is an American publicly traded firm that operates a cryptocurrency exchange platform.
However, coinbase as part of its social responsibilities makes available free for use crypto resource centre for beginners to learn and earn a token.
18) SF Bitcoin Meetup
San Francisco Bitcoin Meetup channel came into existence seven years ago before the channel become inactive, though the old videos are still very relevant to today's bitcoin world.
The beauty of this is that beginners can learn from other exciting leading experts in cryptocurrencies in the city.
19) Bitcoin Explained Podcast
If a podcast is your favorite, you might want to check Bitcoin explained, an English podcast by the two Dutch bitcoiners Aaron van Wirdum and Sjors Provoost.
The podcast discusses the technical aspects of the most valued crypto.
Others resources
Other informative Podcasts and YouTube channels to learn about Cryptocurrency are:
20) Noded Bitcoin Podcast
21) World Crypto Network (YouTube and Podcast)
22) Scaling Bitcoin (YouTube)
23) Bitcoin lectures by Roger Darin and Lucas Betschart
24) René Pickhardt YouTube Channel
25) Coinbureau
Recap:
Learning about cryptocurrency is the best step a beginner should take before taking investing. And I hope that the bitcoin resources listed above would help you to learn about cryptocurrency.
Reddit bitcoin beginners, Coinbase earn, Cointelegraph learn, and coinmarketcap earn are some of the platforms you can gain insight into how cryptocurrency works.
Don't share your password in forums whenever you are ready to start trading and remember that trading crypto is volatile. As such, you might want to check some of the trading tips provided by experts in the crypto sector.
References: