The rocky and hilly State of Vermont is the 49th smallest U.S state by population, the second most cheerful state, thanks to its beautiful tourist locations and 17th by opportunity.
Nicknamed the Green Mountain State, Vermont is smaller than San Mateo County, the 15th largest county in California. The 2020 population census by Census Bureau put Vermont's figure at 643,077.
But despite its smaller size, the state has some abundant opportunities that can be explored by anyone who plans to start a business in Vermont.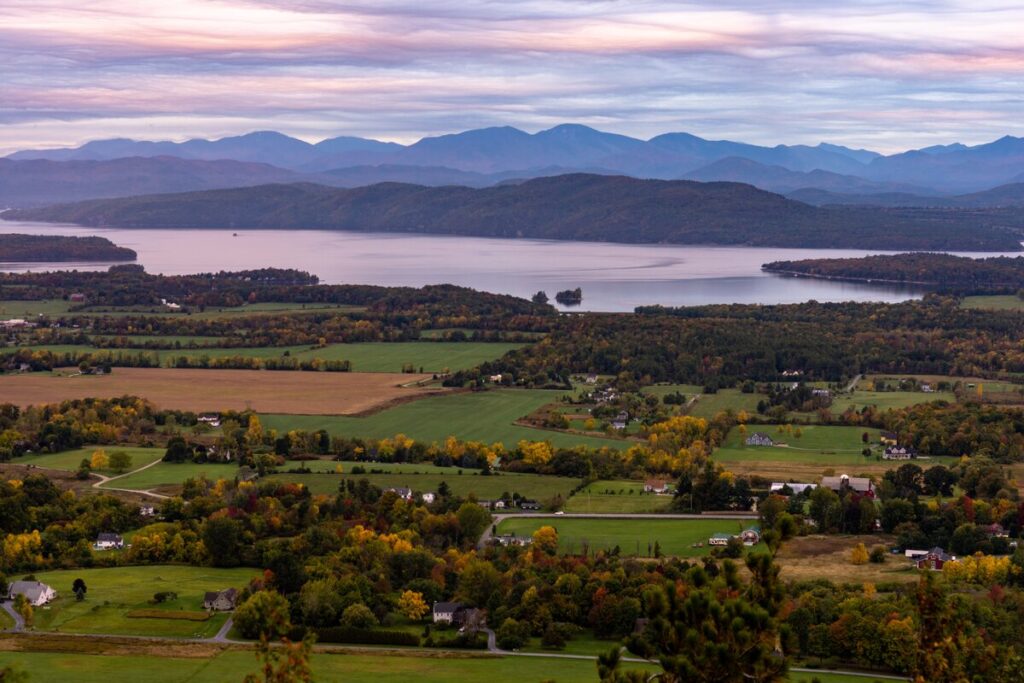 Challenges of starting a business in Vermont
Although, Vermont did not rank well in Looka's report of best state to start a business, by using factors like survival rate for small businesses and cost of living among others.
The winding, hilly, and narrow roads in the state also poses a challenge to industrial expansion thereby creating problem in the transportation sector.
Some of the challenges pointed out by the team of researchers are surmountable and a business-minded person will find their way around them and even create opportunities out of the challenges.
What business can I start in Vermont?
Based on the performance in some sectors, below are the business opportunities in Vermont using the employment trends by the sectors
Healthcare Services
The available data on the official site of the State of Vermont indicates that there are over 200 primary care practices and almost 400 individuals across the state.
For this number to efficiently attend to the medical needs of 643,077 population shows that there are some areas or counties that are still in need of medical services.
No wonder the government grant J-1 visa waivers to foreign doctors who agree to work in an underserved area of Vermont for at least three years.
This is a business opportunity for a qualified medical provider to set up a clinic in the underserved parts of the state.
Importantly, ensure you know the regulations that guide the establishment of health-related services in the state, for instance, you obtain a Certificate of Need (CON) from the Green Mountain Care Board from the state.
Tourism Guide
Tourism is huge a business in Vermont because the state if filled with mountains and spectacular locations spread across 14 counties.
Do you know why a tourism guide is one of the most attractive business ideas in Vermont?
There are more than 13,000,000 people around the world who visit the state each year, according to Vermont's Agency of Commerce and Community Development (ACCD).
Vermont's tourism not only accounts for 10% of the workforce but visiting tourists spend at least $3.0 billion USD annually on lodging, food and drink, goods and services.
While a lot of prospective visitors might turn to the internet to search for attractive locations in the state, you can take a step further by giving them the most descriptions of locations and what they can do to enjoy their stay.
Some of the attraction locations include Mount Mansfield, the Western face of Camel's Hump Mountain, Fall foliage at Lake Willoughby, and the Old Constitution House at Windsor,
This business can best be implemented if you set up a business site for your business. You can also set up a YouTube channel for your guide because millions of tourists prefer videos to only photos.
Photography Business
It might be challenging for mountain climbers on Camels Hump, Mount Mansfield, Dorset Mountain, Stratton Mountain, and Mount Snow to take their own photography. This creates a business opportunity for a professional photographer.
And if you have in your arsenal cameras with super zoom lenses, starting a photography service in Vermont might just be for you.
Educational services
Educational services are one of the sectors that provide the most employment in Vermont in 2022, but growing at 0.3% (in 2022), according to IBIS World data.
The business opportunities in the education sector in the state are yet to be fully explored. There are several ways to tap into this underexplored sector.
Some of them include setting up an online tutorial to meet the needs of students who might want extra classes they can attend in the comfort of their homes.
Another area is by providing detailed information for aspiring foreign students who have been dreaming of enrolling for degrees and post-graduate programmes in Vermont-based institutions and colleges.
Thousands of foreign students around the world are ready to pay for services or information that will help them achieve their long-time dream of attending a U.S university.
Short-Let service for visitors
The Census Bureau of the U.S shows that the total number of housing units in Vermont as of July 1, 2021, was 336,779.
For a state that welcomes 13 million visitors each year, lodging units might just not be enough to accommodate all visitors.
These insufficient housing units are a business opportunity for residents and real estate investors who might want to explore the mountainous state.
Building or buying property for rental services is a lucrative business in Vermont. Tourists who would like to spend more than a night in the state will definitely be in need of an apartment.
Camp Ground Business
Climbing, hiking, and outdoor activities are some of the reasons some tourists visit the state. They move from place to place to catch fun.
The influx of visitors to Vermont makes the campground business one of the business opportunities for aspiring entrepreneurs in the state.
You start your campground business by purchasing a piece of land and providing a relaxing place for people outdoors who might want to have a feel of nature.
Before you start a campground business, make the safety of the visitors a priority and provide a musical stand for clients who might want to listen to cool music or soundtracks that resonates with nature.
Insurance Brokerage
Businesses all around the world, not just in Vermont, know the importance of insuring their ventures, so they don't joke with it.
Insurance helps businesses and individuals to cover costs associated with damages and unexpected liability damages.
For instance, businesses and properties that are insured in the areas affected counties by 2022 Hurricane Ian in Florida would have their cost minimized compared to businesses that are not insured.
With the rising number of travel guides and property investors in Vermont, starting an insurance brokerage company or offering services to companies in the state would be a great idea.
Refuse Disposal Agency Company
In 2020, according to the government of Vermont, 624,869 tons of municipal solid waste materials were generated. That's nearly the official figure of Vermont residents.
Of course, the amount of waste being generated by the Green Mountain State is expected because it is host to at least 249,000 tourists every week.
This is one of the sought-after business opportunities for aspiring entrepreneurs in the state to start. The preferred location would be in and around tourist centres.
Agriculture export service
The State of Vermont's Agency of Agriculture Food and Markets discloses that the small state is a leader in chocolate, dairy products, and roasted coffee and the state's 3 largest agricultural exports in 2017.
And to crown it all, Vermont is strategically located making it possible to export agricultural products to Quebec because it shares a border with Canada to the north.
And to the east, its products can be transported to New Hampshire while exporters can also make a great income from exports to Massachusetts (in the south).
Exporting business can be capital intensive, but there are many business opportunities that are associated with exportation.
They include providing an expert business guide to young enterprises in the sector, providing haulage service to exporters etc.
Transportation business
As a resident, who understands the hilly terrain and because of the winding and narrow road transportation remains a major problem.
The transportation business is a lucrative business to start in Vermont because the state has limited Amtrak passenger rail service.
There are hundreds of tourists who would love to catch a glimpse of the hilly terrain across the state thereby making road transportation a profitable business idea in the state.
References:
State of Vermont. "Tourism and Marketing". vermont.gov
Agency of Agriculture Food and Markets. "Experience Vermont Agriculture". vermont.gov