Last updated on August 26th, 2022 at 03:05 pm
An export certificate is a licence that is issued by the government which gives an individual or a company the permission and authority to partake in the export of raw or finished products from a country to another.
In Nigeria, for instance, non-oil product licences are issued by Nigerian Export Promotion Council (NEPC) after an applicant meets the eligibility requirements.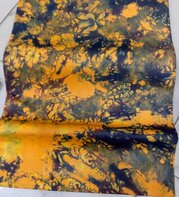 If you already have the market here in Nigeria where the products can locally be sourced but don't know how to go about it, InfomediaNG Business Solutions has a guide on how to export from Nigeria to other countries including the products you can explore and foreign countries you can find buyers.
Benefits of registering as an exporter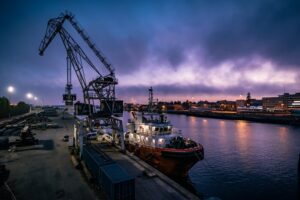 1) You will be exposed to foreign markets
2) You will gain the trust of your foreign client because they know that your products must have undergone regulatory standards.
3) Large scale buyers around the world will be more ready to do business with you if you're a licenced exporter
4) It minimises your export risks
5) You will gain access to export incentives by the government through the Ministry of Commerce and Industry.
Exporter Registration Document
Your first step is to obtain a licence from the Nigerian Export Promotion Council (NEPC).
NEPC is an institution of the government saddled with the responsibility of promoting non-oil products from Nigeria to the outside world.
It's very important to first understand the export market, know where you can source for top-notch products, research on credible platforms where you can trustworthy buyers around the world among others.
Guide On How To Get Export Certificate
You will be mandated to provide the following documents to apply for an export licence:
Certificate of Incorporation
Certified True Copy of Memorandum and Articles of Association
Current Certified True Copy of From CAC 1.1 – "section C"
Particulars of Directors (Form C07 or Form CAC 7)
Note:
Co-operative society, Government, and non-governmental organisation can also obtain an export certificate, but such organisation or NGOs must have CAC certificate
Assess yourself by filling the export readiness form
1) Head straight to the NEPC portal to register as an exporter by using the E-registration platform at: https://nepc.gov.ng/ereg/exporter/dashboard
2) Scroll down to the page and click "New Certificate Registration"
Note:

New export certificate registration is N13,500 (excluding bank or remita charges at the time of this report and it's done online)
3) Check your inbox to confirm your email address
4) On your export dashboard, click "Register A New Certificate"
5) Fill the details of your business, the required details include:
Name of company or organisation
Name of founder or CEO
Office address
State
Local government
Email address
Valid telephone number
Factory address (if any)
Your company registration number
Year of incorporation
6) Fill other required spaces in other pages
7) After completion, hit the submit button, and expect your exporter license within 24 hours
8) After 24 hours, login back to your exporter dashboard to download your registration certificate.
Now you have two certificates: 1) Certificate of incorporation, 2) NEPC licence, it's time to proceed to the next stage.