Last updated on October 24th, 2022 at 03:03 pm
In a few weeks from now, millions of Christian homes around the world will be agog for the celebration of Christmas, a celebration that is famously known for crazy online demand for gift items ranging from fashion to consumables.
The celebration period isn't meant for those who want to satisfy their market needs, it's also the time for the online marketplace to make great sales even if physical office business owners aren't left out.
The market is huge and the demand is high during Christmas, thereby creating a lot Yuletide business opportunities every creative mind could tap into.
Strategies to attract more customers during holidays
If you have an online shop or have some of your items listed on an online marketplace, here are a few marketing tips to help sell more during the holidays.
Repackage Your Email Marketing
The campaigns started in the middle of October. Make your email marketing reflect the season. You can achieve this by incorporating Christmas and the New Year elements in your email to subscribers.
Considering the fact that mobile shopping is on the rise, make it easier for people to land on your shopping app if you have one. If you don't, you can add your WhatsApp catalog.
Create An Engaging Facebook Post
With millions of users every day, Facebook (now "Meta") is a huge place to convert your followers to buyers. Ask engaging questions that will spur interaction. It may not necessarily be a direct question about sales. It could be a popular social event in your country.
Run Referral Discounts
It may be one of the old marketing strategies, yet it's more effective during Christmas and the New Year. For instance, you can give a discount of 5% or more (depending on your budget) to customers who refer their colleagues or family members to buy your products.
Gift Ideas
This holiday marketing strategy is more effective if you have a website or shop. Make suggestions to your customers on which gift items to buy for their loved ones.
Above all, make let them know the benefits of the products you're suggesting to your prospective buyers.
Celebrate Birthdays of Customers
Birthday is a very important day in the life of everyone. One of the sweetest ways to give your customers a sense of belonging by sending birthday wishes to them if you have such data.
You're more likely to convert them to loyal customers during the holiday seasons and beyond.
Appreciate Loyal Customers
There are several strategies to show appreciation to your loyal customers, one of these is by exclusively creating special offers for them.
To make more sales create, an offer like: buy $50 worth of items to enjoy $5, buy $100 worth of items to get $10 discount. Do this by adopting a win-win marketing strategy. It doesn't have to be an offer that would in the long run negatively affect your revenue.
Motivate Customer To Buy Gift Cards
The number of online platforms that sell gift cards dramatically experiences a surge during Christmas, even in Nigeria, there are online platforms that are specifically designed to sell gift cards in exchange for cash.
As such, you can also motivate your subscribers to purchase digital gift cards for their loved ones or exchange their cards for items on your website.
Offer Free Delivery.
This strategy is peculiar to the online marketplace. Buy up to NGN20,000 goods to enjoy free delivery and it's an effective online marketing strategy
Run a Google Ads Campaign
One of the ways to get new customers is by embarking on a Google Ads campaign. This is effective especially when you do a few keyword research to serve as a guide for the category of people you want to target and which specific region.
Offer Flash Sales
Another strategy for increasing sales during holidays is to offer special discounts on special days. Online market hubs like Konga, and Jumia do flash sales during Christmas and the New Year.
Some customers keep vigil just to benefit from the incredible discounts during Black Friday in Nigeria, the US, and across the world where the shopping holidays are celebrated.
Use Facebook Ads
Facebook has transformed from a social media to a marketing place that gives its users to sell and make purchases.
What makes this one of the most effective ways to sell more during Christmas is that you can target a specific country, state, city, or town.
For instance, targeting customers in Borno state Nigeria during Christmas may be counterproductive instead of Lagos. Facebook Ads gives you this advantage to use the behavior of users for special targeting.
Offer Pre-Christmas Discounts
Who doesn't like discounts? What about creating content around pre-Christmas discounts? It's called the lat-minute purchase and rush.
In Nigeria, for instance, civil servants and some workers get paid between December 20-December 23 for them to make purchases. And they want to make last-minute purchases.
To leverage this, create discounts around this period when people make the last-minute rush.
Use Engaging Instagram Posts and Ads
You can boost sales on Instagram by creating engaging content or by running IG Ads. The platform owned by Facebook can generate tons of sales for your products during holidays.
Create a Limited Offer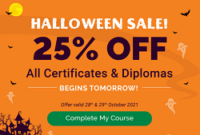 Limited offer performs magical sales conversation most especially when it is accomplished with discounts.
For instance, you can offer a special discount of $5 for the first 100 purchasers during Black Friday offers. It creates a sense of urgency while the offer is one a customer doesn't want to miss.
Conclusion:
To increase sales during Christmas and other special days, you might want to implement some sales and marketing strategies before D-day such as running ads on major social media platforms, offering Black Friday deals, and email marketing like updating customers about free delivery among others.
You're most likely to be overwhelmed by orders during holidays, so it's very important to combine the pressure with dignifying and superb customer service.