Last updated on April 5th, 2022 at 03:30 pm
Technology has made a lot of things easier today, and its impact is felt in different facets of human endeavours. One of such is by designing an outline and start selling them as online courses on some of the reputable learning management systems to make extra money.
Progress in technology has upgraded the way we learn, as anyone with a good internet connection can comfortably take a course online from the comfort of their home, irrespective of where they are in the world.
Why Online Courses?
There are different ways one can make money online. However, one of the easiest ways anyone from Nigeria can make money via the internet is by designing compelling courses and selling them using Learning Management Systems or via a personal website.
This is something many people around the world including Nigerians have been taking advantage of, fetching them a lot of money.
It is known that knowledge empowers. Thus, many people are always eager to learn and become better versions of themselves. And since folks are usually engaged in several things already (parenting, their works and businesses, etc), they want something flexible that can enable them to learn at their own pace.
This is one of the beautiful things about online courses, and its major selling points too. A proper online course can be engaged at the convenience of the learner.
They can then acquire the knowledge and skills that they need (which made them buy the online course in the first place) without having to abruptly pause other important things they have been engaged in. 
Financial Implications
Online courses are usually affordable when compared with other conventional ways of learning and certification. This is one of the reasons more people are embracing taking courses online. 
On your end, being the tutor and creator of the course, it takes little resources to put in place a proper online course. One of the advantages of utilizing this online making method is that you invest very little resources, and you end up earning very hugely.
It's very possible to make as much as 500 per cent of your investment as far as selling online courses is concerned.
Advantages of Learning Online 
There are different benefits attached to learning online, some of which are:
Liberty to learn whatever you want
Anyone can simply opt for any program they desire, including those who weren't allowed to study in a traditional school. Online courses don't usually have restrictions placed by traditional institutions. 
For instance, you have to meet certain requirements before you will be allowed to study a course like neuroscience at a University. However, if you are interested in it, you simply get online courses to learn, from the comfort of your home.
Comfortability
Rather than having to go through the stress of going for a physical class and stressing your body just to learn, you can simply learn at home at any spot you desire.
With a suitable online course, one won't have to bother with stuff like transporting to a physical class and getting up very early to dress for class.
Rather, you know you can always access and engage your course conveniently. Of course, this shouldn't mean you should be too relaxed and deprive yourself of maximizing the course.
It's advisable to utilize a comfortable desk and chair to engage the online courses.
Resume Booster
One can always take several online courses in a short period, and utilize them to add more leverage to one's resume. Here is another beautiful advantage of online courses.
Self-paced learning
One of the prominent advantages of online learning is that you can determine the pace. You can decide when you want to wrap up your course, so you can take care of other engagements comfortably.
Before the rising of online courses, people who were interested in getting a higher degree might have to forsake other important things in their lives just to focus on studying.
Thus, a lot of people have to forget their dreams, since they can't detach themselves from what they are doing. But things changed with the rise of online courses, students don't have to attend live sessions.
Affordability
Online courses are usually cheaper than traditional ones. Rather than being discouraged from studying your dream course and acquiring the knowledge which would empower you due to its high cost, you can always opt for a cheap online course from a reputable source and still fly high.
For an Austria-based citizen, compare the cost of attending physical class at Harvard University to taking the same course online at your pace?
There are many online courses you will find out there that are completely free of charge. 
Who Is It Designed For?
Anybody who has expertise in a specific skill can create an online course, and anybody can engage in an online course too. As a creator, once you have settled for what format your video course should take, as well as the necessary tool which you will use, you can go ahead to make your course.
Generally, online courses are designed for folks who are keen on acquiring new knowledge and skills and want to do so at a pace that supports their schedule.
Platforms Where You Can Start Selling Online Courses 
One other beautiful thing about selling online courses is that you can take advantage of certain platforms to get buyers for your products. These platforms already have structures in place and are already prominent in the area of Learning Management systems (LMS)
| | | |
| --- | --- | --- |
| Online Course Community | Founders | Year of Establishment |
| Udemy | Eren Bali | May 2010  |
| Skillshare | Michael Karnjanaprakorn Malcolm Ong | November 2010 |
| Thinkific | Greg Smith | 2012 |
| Teachable | Ankur Nagpal | 2014 |
| Podia | Spencer Fry | 2014  |
| LearnDash | Justin Ferriman | 2013 |
| AppSumo | Noah Kagan | March 2010 |
| Ruzuku | Abe Crystal | 2012 |
| Kajabi | Kenny Rueter | 2009 |
| LearnWorlds | Panos Siozos | 2014 |
| Mighty Networks | Gina Bianchini | 2017 |
| Pathwright | Paul Johnson | 2012 |
| Xperiencify | Murray Gray | 2019 |
| Simplero | Calvin Correli | 2009 |
Let's take a look at each of the platforms
Udemy
Udemy is a popular platform that accepts tutors from around the world provided your course meets the required standard. You can simply register now and learn the process involved to launch your online courses on Udemy.
It's pretty simple if you have the right tools. Udemy boasts of having over 40 million students enrolled in its courses. Hence, if you can put up a good course, you will get tons of students and will make lots of money. 
On Udemy, you get the chance to impact students from different places in the world with your knowledge, and you earn in dollars doing so. It's available on the web, android, iOS
LearnDash
If you're looking for e-learning that you can use as a plugin that has a wide range of courses for business starters, undergraduate and postgraduate programmes, LearnDash is one of the easy to use WordPress Learning Management Systems (LMS).
As such, if you've gotten salable ideas that you can design as courses, you've got to try this platform and start selling to rake in thousands of dollars in revenue.
Skillshare (Web, Android, iOS)
Skillshare is another prominent platform where you can sell your online courses from Nigeria and other parts of the world. Like Udemy, you also get to earn in dollars. There are different online course topics you can sell on Skillshare. 
You can first get started with the free version won't have to pay any money to sign up, and you can do that right now.
AppSumo
Founded in 2010 by Noah Kagan, AppSumo is another learning-based platform that you can use to sell courses online to people around the world in the comfort of your home.
Thinkific
You can also take advantage of this platform to sell your online courses even with a limited budget. The owners of the platform have been able to build a strong structure to help tutors earn well from their work.
Kajabi
It started as kids' toy seller back in 2009 and it metamorphosed into a community used by thousands of teachers and professionals around the world to teach and sell courses online.
At the time of this report, teachers of online courses have earned close to $1,000,000 selling their ideas on Kajabi.
Simplero
For coaches and mentors who want to reach millions of people around the world about how they achieved success and how they too can do the same, simplero gives them this opportunity to also monetise their experience in their field.
Teachable
This platform has been around for some time now, and they have been doing a lot. You should be able to know how to take full advantage of its features by taking time to learn. Just ensure you are bringing up reasonable courses, and you will do well.
LearnWorlds
As an all-in-one LMS, LearnWorlds makes it possible for users to create and sell online courses and make a living from them.
Podia
This is another superb platform that people from different parts of the world utilize to teach and sell courses online. So, generally, it was made to sell digital content.
And since your online courses are rightly in this category, you can always make good sales via Podia, with the right efforts and strategy. 
Ruzuku
Ruzuku is another learning management system to sell courses online irrespective of your location. This platform is mostly used by educational institutions to create, teach, stream, and sell courses by using a global Content Delivery Network (CDN).
Other LMS Platforms
Other big players in where you can sell online courses include:
Mighty Networks
Pathwright
Xperiencify
Note: Some of the aforementioned Learning Management Systems take a percentage of sales from every deal.
How can I start selling courses online?
First, you must be an expert in a specific field and design an enticing course outline that adds value to students or learners, identify your target.
If you have the skills, these steps will help you in setting out to begin selling courses or ideas online:
1) Design and create a rich course outline
2) Identify your audience (you can't capture everyone
3) Be familiar with platforms where your target audience are
4) Pitched your idea and don't spam them
5) Write persuasive content capturing how the course will add value to their lives
6) Know the cost implication of developing the course
7) Research the equipment and software that will let you produce a top-notch quality content
8) Develop ways to execute marketing like using social media platforms like Tiktok, Instagram, Twitter, and possibly having a website and adding a link to your LMS
9) Research other similar courses and how your stands out
10) Make pricing competitive.
What equipment do I need to develop an online course?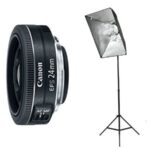 Quality microphone, webcam, editing software, headphones, and backup (power) are the major equipment you need to produce a top-notch online course.
It's important to note that the quality of a brilliant idea can't be achieved without putting in place quality equipment for online course development.
In addition, the background of your "classroom" must be aesthetically compelling and avoid a noisy environment.
Which platform is the best to sell online courses?
The indicators should be ease of use, affordability, if you are just starting, Thinkific is a good LMS to choose.
That said, any of the platforms that allow you to easily prepare the course and teach students seamlessly should be your choice. The fact is that it may be difficult to find all features on a single platform.
How much can I make from teaching and selling online courses?
The amount you can make selling online courses is determined by the number of learners who will purchase your course.
One beautiful thing about selling online courses in Nigeria is that you can take advantage of certain global platforms where you are paid in foreign currencies.
It is possible to make from $1000 to $100,000 teaching and selling online courses even from Nigeria. Another thing that will determine how much you would make from your course is your selling price.
For instance, a course sold for $100 and bought by 100 people will fetch you $10,000, while one sold for $20 and bought by 1000 people will fetch you $20,000.
Wrapping Up
In conclusion, selling online courses is a significant way to earn a reasonable amount of money from the comfort of your home. You can choose to sell directly on your platforms like your website, social media networks, or using any of the Learning Management System.
It is imperative to design a compelling course outline that will help your students, and they will gladly recommend it to others.
Featured Image
By LinkedIn Sales Solutions on Unsplash