Before starting a business in the United States, you have to be sure of the kind of business you want to start and its structure.
Knowing your business structure is important and fundamental as it will influences a whole lot of things – from taxes to day-to-day operations among others.
This article explores the kinds of business structures that are available for aspiring entrepreneurs to choose from in the US.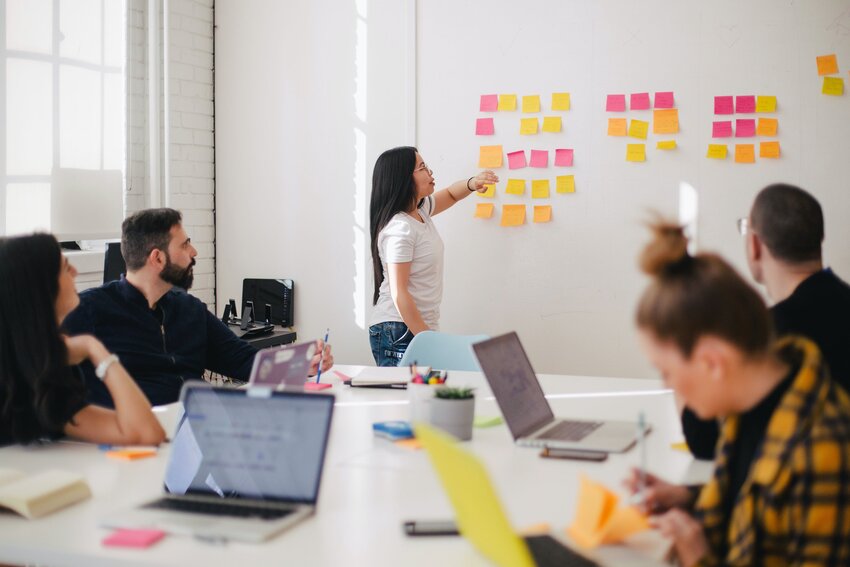 Generally, entrepreneurs are encouraged to settle for a business structure that offers the right balance of legal security as well as benefits.
Experts will always advise that you take time to choose wisely since your decision in this regard will affect crucial things like the paperwork, how much to pay in taxes, personal liability, and so on.
How many business structures are in the U.S?
Legally, business structures are categorized into four in the United States, however, there are other bub-structures – that fall under two of these organisational structures.
The main structures are:
Sole proprietorship,
Partnerships,
Corporations and
Limited liability companies
Before registering a business with the state, one has to choose a business structure before anything else.
Although an entrepreneur can upgrade from a lower organizational structure to elaborate one that require many paper works.
Therefore, if you are not sure of what to settle for, it is helpful to patronize accountants and other business experts, so you can limit legal issues.
Sole Proprietorship
The most basic and simple form of business structure available for an entrepreneur is a sole proprietorship. It is a one-man business.
The sole proprietor is the generalissimo. He is the accountant, the auditor, the seller, and the manager, and accountable for profit and loss. He may however employ a few hands to assist.
Certain intricacies are attached to a sole proprietorship. It should be noted that when you operate this way, your business is not a separate entity from you.
The implication of this is that the business owner can be held as a person liable for the debts and other legal issues of the business.
However, this structure is recommended for entrepreneurs who are putting their hands in low-risk enterprises and are trying to test their business idea before transiting to a higher enterprise.
Additionally, even as a sole proprietor, you can operate with a business name but is always challenging for a sole proprietor to have access to credit products in banks.
Partnership
As the name sounds, it is a partnering with one person or more people to form a business. A partnership is sub-divided into two:
Limited Partnerships (LP)
Limited Liability Partnerships (LLP)
Limited partnerships share certain similarities with limited liability partnerships, but both have certain differences.
Limited Partnerships (LP)
For the LP, there is just one general partner with unlimited liability, and then all other partners in the business have limited liability.
There is a partnership agreement in place that ensures the partners with limited liability can have limited control over the firm.
Limited Liability Partnerships (LLP)
On the other hand, LLP gives limited liability to every owner in the company, and the partnership secures each partner from debts against the partnership.
Generally, you can form a partnership if you want to run a business idea with a group of people before you form a more formal enterprise.
Limited Liability Company (LLC)
You can go for an LLC if you are starting a formal business with someone else. It is designed to ensure your personal assets are secured even if the company gets bankrupt.
A nice thing about an LLC is that one can enjoy the benefits of both the corporation and partnership business structures, and it will make a lot of sense if you are operating a high-risk business.
You tend to pay a lower tax compared with someone else running a corporation, and your personal assets are secured if things went wrong with the business for whatever reason.
Corporation
Also known as C corp, this is a complex and sophisticated type of business structure whose cost is higher than others.
Businesses in this category can operate with the aim of making profits, and can also be taxed. While such an organization can be held legally liable, it is separate from its owners, ensuring a very formidable protection for its owners from personal liability.
Running a business as a corporation takes a lot of effort, as it requires extensive operational processes among others.
And while it is a completely independent entity that is different from its owners, the organization pays income tax on its profits, even when dividends are paid to shareholders on their own tax returns.
We should however emphasize the fact that corporations have several advantages too. For instance, it is easier to raise capital through stocks compared to a sole proprietorship or partnership.
Even when one of the company's shareholders decides to leave the company or sell their shares, the company still moves on without issues.
S Corporation (S Corps)
This is a specialized form of a corporation that is structured to avoid the double taxation attached to the standard C corps.
Also known as S corp, these companies allow profits to be passed through directly to the personal income of its shareholders without being subject to corporate tax rates.
Just like a regular corporation, S corporations also have an independent life from the owners. Even when a shareholder sells their shares, the business keeps moving undisturbed.
However, it should be noted that some states in the United States of America don't recognize the S corp status at all, and they treat such as a regular corporation.
However, in territories where you are permitted, you must file with the IRS to get S corp status. You can check IRS website so you will be familiar with the eligibility requirements, as there are special limits.
Benefit Corporation (B corps)
Unlike the S corp model that is not recognized in several American states, B corps are more famous, and you will have no issue operating this in several states.
These are also specialized types of corporations, different from the regular ones in accountability, transparency, and purpose.
Benefit corporations are driven by both profit and mission, unlike a regular corporation that is all about profits.
The shareholders of a B corp, in addition to embracing financial profit, will also ensure the business keeps producing some sort of public benefit.
Therefore, there are places in the United States where business is obligated to keep submitting yearly benefit reports that show their contribution to the good of the public.
Close Corporation (C corp)
These specialized types are like Benefit corporations in some ways, but few differences. A close corporation is much simpler to run than the average regular corporation since it has nothing much to do with strict formalities.
Nonprofit Corporation
These are organizations intentionally formed to carry out charity, religious, or educational works, and are usually given tax-exempt status with ease (they won't have to pay income taxes on their profits).
These things are done because the activities of these corporations are greatly beneficial to the public.
When forming a nonprofit corporation, it is important that you should take steps to file with the IRS to get tax exemption.
Even if you have registered in the particular state you are operating from, it is still necessary for you to file with the IRS at the federal level.
If your enterprise is running in this cadre, you must be committed to following organizational rules like that of a regular C corp.
However, you should also be aware of specific regulations that will govern what you do with any profits you earn. For instance, you won't be permitted to share the profits of your business with political campaigns.
Cooperative
The major peculiarity of this organization is that it is managed for the benefit of those that are making use of the services it provides. When it makes profits, the resources are distributed among the members of the cooperative.
Usually, the members elect a board of directors and managers who are saddled with the responsibilities of running the business, retaining the right to control how the enterprise will be managed. In such a setting, to become a member of the cooperative, a person must purchase shares.
Summary:
There are four main business structures in the U.S – sole proprietorship, partnerships, limited liability companies, and corporations.
S Corporation (S Corps), Benefit Corporation (B corps), Close Corporation, Nonprofit Corporation, and Cooperative fall under corporations.
B corp is recognized in the majority of the US than C corp.
B corps and C corps are not the same in purpose, accountability, and transparency, however, they aren't different in how they're taxed.
Most individuals who start a fully home-based business are usually registered as a sole proprietorship.
Each the organizational business structure comes with its unique peculiarities and you must choose the one that is consistent with your aims and goals.