Last updated on May 6th, 2023 at 07:48 pm
While hundreds of Nigerian graduates jump on any opportunity to leave the shore of the country for a greener pasture abroad, Ashley Jiritmwa Tapgun returned to Nigeria to start a strawberry farming business in Jos, Nigeria, after completing her first degree in International Relations and a Masters in Global Ethics and Human Values.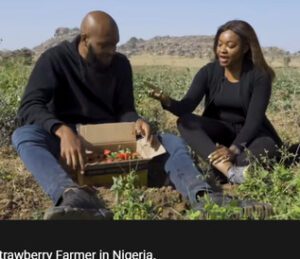 Table of Contents
Her story is slightly similar to an Edo lady, Becky, who left Italy to start a vulcanizing job back home, you can find more about her story at https://infomediang.com/meet-becky-osarume-osagie-vulcanizer-nigeria
Millions of Nigerians who are planning on immigrating to other countries will be wondering why Ashley came back home from the United Kingdom. She could have easily get a job in the UK with her degrees, but she said no, "there is no place like home."
Today, she is the Chief Executive Officer of Ashley Strawberry Farms in Jos, Nigeria, where she also cultivates other farm produce like cabbage, lettuce, and rose among others.
Strawberry farming has been going on in Jos for a very long time.
In an interview with Vlogger, Tayo Aina, the strawberry farmer submitted that life hasn't been easy since returning back home, but said she is enjoying her decision.
Did Ashley study agriculture?
She says no. "My first degree is in International Relations. And a Masters in Global Ethics And Human Values.
Speaking on why she came back home, she said, "there is no place like home," saying life abroad is lonely.
"Life at home and life abroad is not the same. If you are coming from a Nigerian family, there is no way you would enjoy living in London alone. It is a very lonely life.
"In Nigeria, we live like a family in our community. You can see the farmer relating to one another. We are like a family here."
Struggle in Nigeria
"It is not easy coming back home, I've had my struggles with strawberry, but we keep trying. If we tried today and it didn't work, we tried again.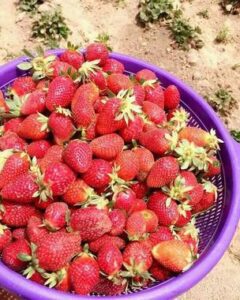 She believes Nigeria will be a better country if Nigeria's best brains all over the world return to contribute their quota to the nation's development
"Imagine a situation whereby best Nigerians all over the world all come back home. Why would we be going anywhere else? Why would you even want to leave?

We have good weather. Nigeria has everything. We can't all go. I enjoy going on a holiday, but home is home.
Why she embraced farming
To her, it is passion. I'm passionate about strawberries, for me, it is also another way of creating awareness. People need to know that we are blessed as a country. Nigeria is blessed in many ways.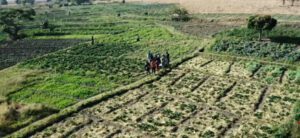 Many people don't even know that strawberry is grown in Nigeria. Abroad, strawberry is like a luxury. So we are creating awareness that there is potential for investment. You just have to find something you love. It is like taking advantage of what we have.
Challenges:
Logistics, according to her, is her major challenge.
"The truth is and the reality is I don't know how I'm going to get it done. And I can't harvest strawberries in Jos and take them to Lagos by road. Strawberries do not like heat.
Like every other startup around the world with challenges, the female farmer said she faced the same challenges as many other farmers including reliable logistics, access to quality storage facilities and availability of appropriate packaging.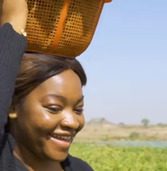 But she said, she has been trying to make the most of what is available to her, one of such is sourcing packaging locally.
"The journey from here to Lagos is like 11-12 hours. By the time it gets to Lagos, we're not sure of the condition of the product again."
Speaking on the perception of people about security in Jos, she said, "It's kind of annoying when people outside the state says Jos isn't safe. Jos is safe and peaceful.
We have friendly people here. We are accommodating.
Is Africa the future?
Ashley said Africa is the future.
"I think we only need to believe in ourselves. And use what we have to build that future. We have what it takes to be on the same level as other advanced countries around the World.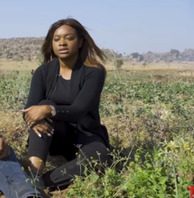 Advice for Young Nigerians and Africans
Ashley said there are so many untapped resources and opportunities in Nigeria, stating that small businesses like hers faced so many bottlenecks, "but I believe that with the right enabling environment, small businesses will contribute immensely to the Nigerian economy."
"There are opportunities everywhere, you just need to find them. If you can not find them, do research. If you don't have the capital to start, start somewhere. And don't be afraid."
She called on Nigerians who are breaking records across the World in their respective fields to look at how they can contribute their quota to the development of Nigeria.
You can watch the full video clip on Tayo Aina YouTube channel at https://www.youtube.com/watch?v=paGJB-NKQLU
Lesson:
Start small like Ashley Jiritmwa Tapgun, grow big. Don't let funds impede you, start with the little you have now. Take action.