Last updated on October 26th, 2022 at 12:49 pm
 In Nigeria's political history, no woman has ever been alleged of embezzling the volume of monies and properties linked to Mrs. Diezani Alison-Madueke, Nigeria's former Minister of Petroleum Resources.
She was in charge of the petroleum ministry during the administration of President Goodluck Jonathan. What makes her corruption allegations historic is that the man who exposed the ridiculous corruption under her supervision, Sanusi Lamido Sanusi, was later kicked out of office at the time for "embarrassing" the ruling government.
Former Sanusi cried out at the time that $20 billion was not remitted to the Federation Account by the Nigerian National Petroleum Corporation, rather than to investigate, Jonathan threw him out of office for embarrassing his government.
Madam Madueke's name trended on October 27, 2021, after the Federal Government announced that some of the items recovered from her like bras, and invisible bra would be auctioned.
In this post, we'll tell you Mrs. Madueke's state of origin, her net worth and who she is married to, and how she has been able to evade prosecution and arrest in Nigeria's court.
List Properties Linked To Diezani
| | | |
| --- | --- | --- |
| Recovered Items | Quantity | Category of Looted Items |
| Exotic mansions | 80 | Real estate |
| Foreign Currency | $153million (USD) | Money |
| Customised gold iPhone | 1 | Tech |
| Necklace and two pairs of earrings | 3 | Fashion |
| Brooch and cufflinks | 3 | Fashion |
| Pendants and rings | 2 | Fashion |
| Brooch and earrings | 1 | Fashion |
| Bangle and ring | 1 | Fashion |
| Necklace, earrings and 2 bracelets | 4 | Fashion |
| Bangle, ring and brooch | 1 | Fashion |
| Necklace, ring and bracelet | 1 | Fashion |
| Bangles and earrings | 1 | Fashion |
| Bracelet earrings and rigs | 1 | Fashion |
| Travel clocks | 3 | Fashion |
| Necklace and ring | 3 | Fashion |
| Bracelets and single earrings | 3 | Fashion |
| New York Mansion | 1 worth $50M | Real Estate |
| Private Yacht | 1 worth $80M | Shipping |
| Properties in California | Undisclosed | Real estate |
| Bracelets and earrings | 5 | Fashion |
| Single earrings | 5 | Fashion |
| Pendants earrings and rings | 6 | |
| Pendants | 74 | Fashion |
| Necklace | 48 | Fashion |
| Necklace, bracelet, earrings and rings | 44 | Fashion |
| Necklace, earrings and rings | 32 | Fashion |
| Pendants and earrings | 30 | Fashion |
| Necklace and bracelets | 18 | Fashion |
| Earrings and rings | 15 | Fashion |
| Earrings, rings and bracelets | 12 | Fashion |
| Cufflinks | 11 | Fashion |
| Bangles | 419 | Fashion |
| Brooch | 77 | Fashion |
| Bracelet | 78 | Fashion |
| Necklace and earrings | 174 | Fashion |
| Rings | 315 | Fashion |
| Earrings | 304 | Fashion |
| Wristwatch | 189 | Fashion |
Note:

The pieces of jewelry are worth $40,000,000

Her mansion in Nigeria is worth $80,000,000
She Forfeits Abuja Property to Nigeria's Government
On Monday, October 24, 2022, the former minister forfeited her Abuja property to Nigeria's government following the order of a Federal High Court, Abuja, led by Justice Mobolaji.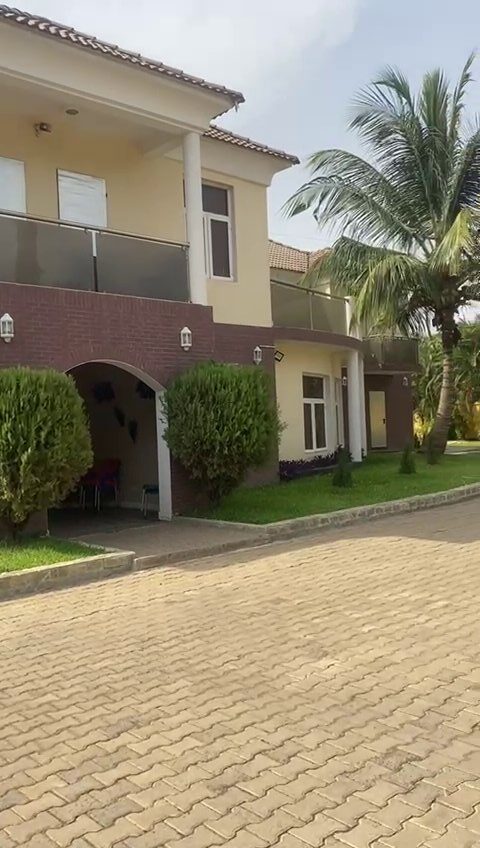 The forfeiture includes Abuja properties. The first one is located at Plot 1854 Mohammed Mahashir Street, and No. 6, Aso Drive, in the highbrow Asokoro valued at $2,674,418USD, the second one is located at Maitama Districts of the FCT, valued at N380,000,000 respectively.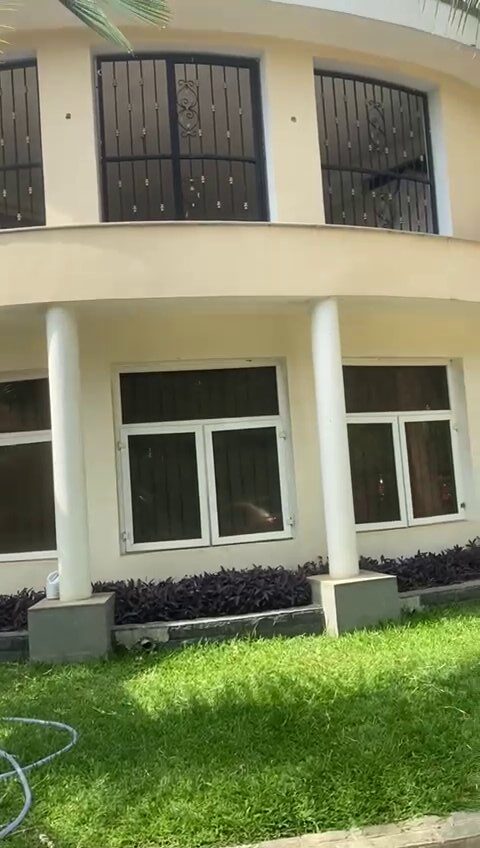 The luxury cars are a black BMW saloon with Chassis No B8CV54V66629 and registered number, RBC155 DH and a black Jaguar saloon car with Chassis No SAJAA.20 GRDMv43376, valued at N36,000,000.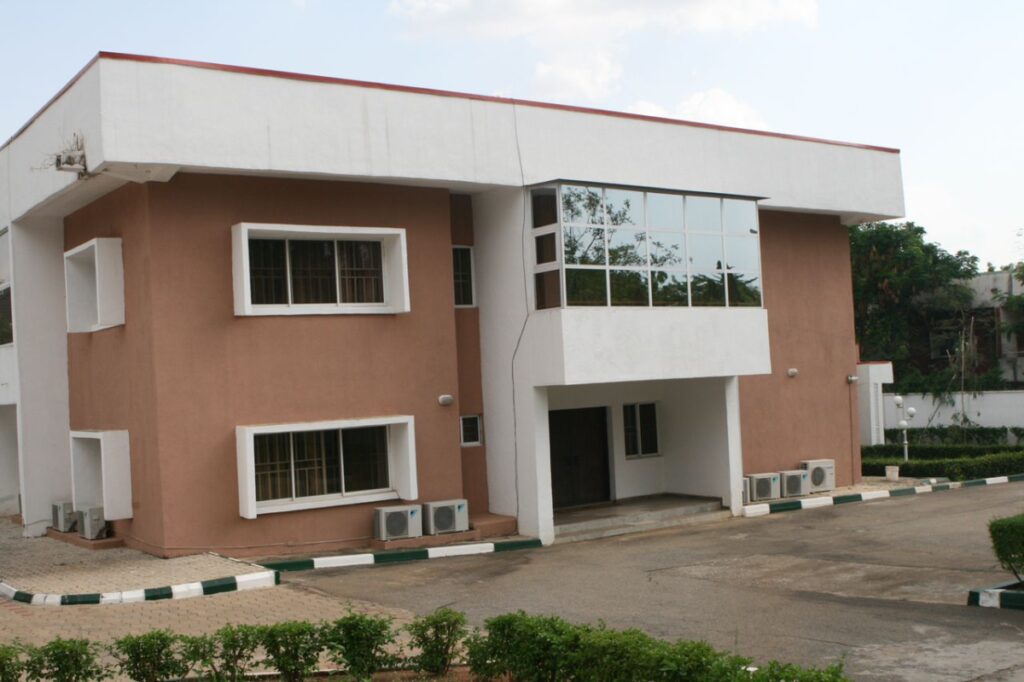 So, who is Diezani Madueke?
Place Of Birth
Born on December 6, 1960, Diezani Agama Madueke hails from the oil-rich state of Rivers, South-south, one of the six geopolitical zones in Nigeria.
Her father, Frederick Abiye, was a respected High Chief in the oil-rich state.
Education:
The young lady who would later become the most hunted Nigerian politician started off at Shell Camp where she attended Hussey Model School.
While Nigeria's Civil War was on in 1968, she was at Township primary school, Port Harcourt, the present-day Rivers State. In 1975, she wrote her West African Senior School Certificate Examination (WASCE) at the Holy Rosary Government Girls Secondary School.
After her papers, she gained admission to the Federal School of Arts and Sciences in Mubi, Adamawa State (former Gongola State) for her A' Levels. Upon completion, she proceeded to the United Kingdom for a degree in Architecture in 1977.
From the UK to the United States, the young eloquent lady moved to Howard University where she finally completed her bachelor's degree.
She also went to Cambridge Judge Business School for her MBA degree which she completed in 2004. Her exceptional brilliance earned her a Chevening scholarship.
Experience in Oil Sector
Upon her return to Nigeria in 1992, she resumed at the Lagos office of Shell Petroleum Development Corporation (SPDC) as an architectural consultant.
In less than 10 years at Shell, became the Head of Civil Infrastructures and later became the Head of the Corporate Issues and Crisis Management Unit in 1997.
In 2004 upon the completion of her Master's degree, she was promoted as the Lead Joint Ventures Representation Adviser.
Her 12th year at Shell was historic in her career as an expert in the oil and gas sector as she was appointed as an Executive Director of Shell, becoming the first woman to hold that position.
Diezani Madueke Career In Politics
As an Executive Director at Shell, Madam Madueke had been getting involved in Nigeria's politics. It was alleged that she was one of the financiers of the former ruling Peoples' Democratic Party (PDP) and was handsomely rewarded after the 2007 presidential election.
And by 2007, her efforts in politics paid off as former Nigeria's president Late Alhaji Umar Musa Yar'Adua appointed her in July 2007 as Nigeria's Transportation Minister.
There was a slight cabinet reshuffle before the end of 2008, and on December 23, the smart Madam Madueke was moved to the Ministry of Mines and Steel Development.
As Yar'Adua was in a hospital bed in Saudi Arabia, the acting President, Goodluck Jonathan, embarked on a total overhaul of Yar'Adua's cabinet on March 17, 2010, and by April 6, 2010, Jonathan formed a new cabinet and handed over the to Alison-Madueke the ministry that brings in Nigeria's over 50% revenue, the Ministry of Petroleum Resources.
Achievements As Minister of Petroleum Resources
In April 2010 her boss Jonathan signed into law the Nigerian Content Act. Alison-Madueke was responsible for the bill.
It was aimed at increasing the number of indigenous companies that could get oil contracts that were dominated by foreign operators for decades.
Today, some Nigerian-owned companies are benefiting from the law. Although, it was alleged that the law was aimed awarding contracts to her cronies.
Controversies:
One of the controversies surrounding the former minister was a plan to remove petroleum subsidies during Jonathan's administration. It led to a nationwide strike. Her argument at the time was to totally remove corruption.
Unilaterally awarding contracts worth several billions of Naira without due process
She allegedly sabotaged Sanusi Lamido Sanusi's efforts of becoming the President of African Development Bank (AfDB)
Diezani allegedly bought a diplomatic passport and a property worth $2.2m for Prime Minister Roosevelt Skerrit of the Commonwealth of Dominica which protected her from arrest (Vienna Convention of 1961) according to a December 1, 2019 report by The Punch
Several corruptions hung on her neck and she refused to return to her home country since leaving office in 2015.
In October 2021, EFCC listed bra as one of the properties linked to her. News later surfaced that Madueke allegedly owns Heavenly Star Bra, the World Most Expensive Bra.
She was accused of having an intimate relationship with former President Jonathan for her to have gotten what some Nigerians call the juiciest ministry. She denied the allegation.
Men vs Women in the corruption field
Over time, women have clamoured for equal political offices, saying "What a man can do, a woman can do better" and they've proved this in all ramifications, including embezzling billions of US dollars like some of their corrupt male counterparts.
For instance, Nigeria's first female speaker Olubunmi Patricia Etteh left office on October 30, 2007, as a result of corruption allegations leveled against her by some of her colleagues.
It's difficult to specifically say how much Etteh mismanaged or embezzled since none of her political "enemies" presented any evidence against her and she has not been indicted.
Another stronger member of PDP Stella Oduah was accused of corruption worth NGN5,000,000,000 in a contract awarded China Civil Engineering Construction (CCECC).
She was arraigned by the EFCC in February 2021, but the case against her has allegedly been swept since she joined the ruling All Progressive Congress (APC) on August 26, 2021, according to a report by gazettengr.
Diezani Alison-Madueke, a wife to a former Naval Officer, at the time of this report is yet to publicly prove her innocence at the court even the government continues to track fresh properties to her or her cronies since leaving office in 2015.'
Read on as we tell you everything we know about Diezani Alison-Madueke, the most powerful, Nigerian female minister under Jonathan.
Battle With Breast Cancer Treatment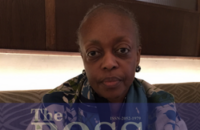 After leaving office in 2015 and relocating to the United Kingdom, news broke that she was battling breast cancer and her photo circulated the social media.
She didn't deny, rather she said she had been battling and managing cancer while she was a minister. And her husband confirmed the report.
Intimidating Record:
As controversial as the Rivers-born female politician was, she broke many records that had never been held by any Nigerian woman.
Some of them include:
1) She is the first woman to be honored with a doctorate degree by the NDA.
2) Since the creation of the Ministry of Petroleum resources, no female was appointed to head the ministry until Alison-Madueke was appointed, to become the first woman to hold that office.
3) First female to be appointed as a director at Shell which automatically made her first woman become a member of the board of the oil giant.
4) The First female to become President of Organisation of Petroleum Exporting Countries (OPEC) is Alison Madueke when she assumed office on November 27, 2014.
Who Is Diezani's Husband?
She is married to one of the most powerful and influential Generals in Nigeria, retired Admiral Allison Madueke.
Her husband was a former Chief of Naval Staff. Before that, he was appointed by the military regime of Muhammadu Buhari after the 1983 coup, as the administrator of Anambra state between 1984 to 1985.
Her husband also served as the Imo state military administrator under the regime of Ibrahim Badamosi Babangida and later Chief of Naval Staff under the brutal regime of Sani Abacha, Rear Admira Madueke was angrily sacked for supporting the release of Moshood Abiola, the winner of the 1993 presidential election which was annulled by the regime of IBB.
She is blessed with a son.
Awards
The wanted former Minister of Petroleum Resources has more than two dozen awards, one of the biggest was awarded to her in 2011 when she bagged an honorary Doctorate degree in Management Sciences at the Nigerian Defence Academy (NDA), Kaduna.
What Is The Net Worth of Diezani Madueke?
While no business has been linked to her, she is believed to have enriched herself with state monies worth several million US dollars.
At a time, American and British officials were quoted as saying she either embezzled or could not account for several billion of dollars spent under her nose.
The worth of some of the properties linked to her could be summarised as:
Recovered money: $153 million
Houses in Nigeria worth: $80 million
Pieces of jewelry worth: $40million
US assets including mansions worth: $145 million
Seizure of funds in bank accounts linked to her: $21 million
Diversion of funds worth: $6 billion
Alleged involvement in the diversion of NNPC funds worth: $20 billion
Approval of contracts without due process: NGN1.2 billion
Based on the above figure Alison-Madueke is at least worth $10,000,000,000 (USD)
Her Innocence:
In an interview she granted Dele Momodu, owner of The Boss Newspaper in 2015, the former oil minister claimed that she owned no billion anywhere. But she is yet to come to Nigeria to clear herself and her family names from the ridiculous allegations leveled against her.
During the launching of his book in November 2019 entitled, "Riding the Storms with God on My Side", her husband and a retired Naval officer said he advised his wife Diezani not to focus on money but to maintain the good name of the family.
Would Madam Diezani ever come home to prove her innocence?
Featured Image credit: