The Office of the Secretary to the Government of the Federation (OSGF) is still listing former Nigeria's Agriculture Minister Sabo Nano as a cabinet member, four days after Bola Tinubu's cabinet was inaugurated.
A check by InfomediaNG on OSGF official website on Thursday, August 24, 2023, showed that cabinet members of former President Muhammadu Buhari were prominently listed on Nigeria's government website.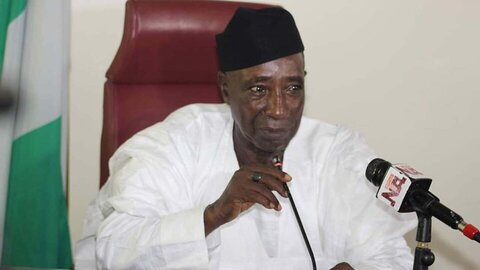 The former Agriculture Minister was sacked by the former administration due to non-performance on September 1, 2021, for non-performance alongside his power ministry counterpart Saleh Mamman.
On Monday, August 21, a new cabinet was sworn in by the administration of President Bola Tinubu, where Abubakar Kyari took an oath of office as the latest Nigeria's Minister of Agriculture along with over 41 others.
Laxity on the part of OSGF or oversight?
The Office of the Secretary to the Government of the Federation in Nigeria is saddled with the role of monitoring and coordinating the execution of government policies (we extensively covered the roles of OSGF in our previous article).
It isn't the first time government agencies have left old information on their sites when a new government takes charge.
In July 2023, an online print media SaharaReporters reported how the State House website listed former President Buhari and his Vice Yemi Osinbajo as the occupants of the President Villa, even days after Tinubu was sworn in.
InfomediaNG noticed that the same happened when Buhari became the president in 2015 until a media organization reported it in what some analysts described as laxity.