Last updated on August 6th, 2023 at 09:10 am
Popular online platform TikTok took the world by storm when it was launched in September 2016. Founded by Zhang Yiming (owner of ByteDance Ltd), this short-form video hosting service is available in 154 countries.
In the first quarter of 2022, it is reported that TikTok has over 1 billion monthly users. Other statistics say over 40% of its users are between 16 and 24.
And if your products are youth-centric, users aged between 16 to 34 constitute 80% of users in the country, added to the fact that Gen Zers form 60% of users in the U.S. "Gen Zers are trendsetters", says according to Wallaroo Media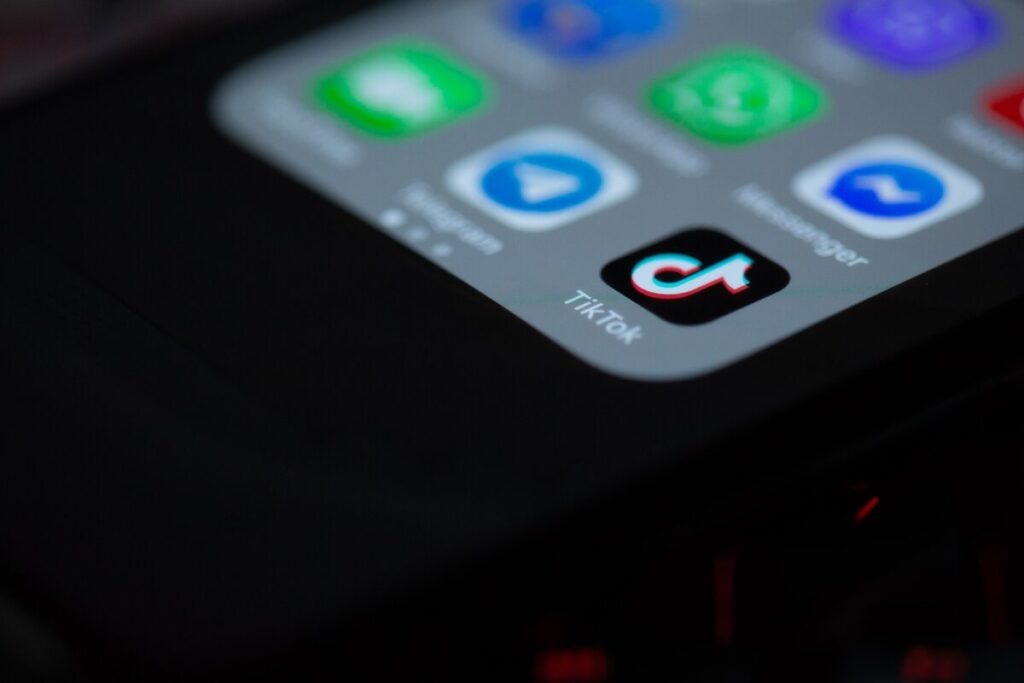 There are a lot of reasons to the advantage of large daily users on TikTok to promote your business. For instance, an average active user of the platform spends at least 95 minutes per day.
The app is opened at least eight times per day and at least 83% of the users have posted a video.
Specifically, if most of your clients or audience are in the United States, you will most likely have access to 80 million monthly active users where 60% are female and 40% are male.
With the popularity of the short-video sharing platform among the youth, you might be curious to know the impact of TikTok on your business.
Business owners who know the huge role of social media in today's digital marketing are gradually exploring the billions of users on social media.
In other words, they tend to register their presence in a place with huge traffic, to convince as many as possible to patronize their products and services.
And considering TikTok impressive numbers, businesses have been creative and innovative in setting up accounts for their businesses.
Why should I have my business on TikTok?
TikTok has the potential to fetch you a lot of customers for whatever you are offering. Here are some great reasons your business should be well-represented on the platform:
Sophisticated Advertising Opportunities
There are several paid advertising opportunities made available by TikTok for brands interested in reaching more people on the platform.
Several businesses are already using this route to welcome new customers and also record reasonable engagement rates too (particularly the paid posts option).
There is also the option to get your ad displayed whenever any user that falls into the category of your targeted audience is launching the app from their devices.
Known as Brand Takeover Ads, you can always be sure that those you want to see your business can't but do so.
There is another option where your ads can show on the screen when a user you are targeting is scrolling their feed (known as In-feed Native Ads).
This is a 'noisy' type of thing, in the sense that it came with a sound-on feature. Additionally, you can get your stuff famous with paid Hashtag Challenges, and several will be able to interact with your brand on a natural level.
And since brands are getting impressive results from these channels, it means you don't have to limit yourself to influencer marketing alone, but can combine several options (without breaking the bank), and still get impressive results.
Easy To Use
TikTok is just what it is – a busy but simple platform. One of its prominent strengths is in the area of simplicity and ease.
Users can do exciting things without complications and big techy stuff, and this keeps attracting different types of people.
This is a good factor that can encourage you to register the presence of your business on TikTok.
It should be added that TikTok is primarily a place for fun, which is one of the reasons it is a famous hub for young people.
Therefore, it is important to first start with a personal profile and get used to the fun with other users.
You should get familiar with the functionalities and see what other successful brands are doing on the platform.
Reach Target Audiences with Ease
With over 1 billion downloads for the TikTok app and over 500 million for TikTok Lite on Google Playstore alone while over 80 per cent of TikTok users open the app on their devices every single day.
Added to the potential of the platform is that an average user spends over 1 hour on the social network.
Interestingly, it is a home for today's people, as well as those you won't see on platforms like Facebook and Twitter.
Therefore, the audience is pretty huge and wide, and you can always identify and reach those that are interested in what you are offering.
You should get your business on TikTok because your target customers are waiting for you. Use captivating and interesting videos to get on board.
Influencer Marketing
Due to the nature of the platform, there are various influencers with a very large following. These interact with their fans and are prestigious to their followers.
You can take advantage of this, even if you are not used to creating videos and other popular trends on TikTok.
For a modest fee, these influencers will put your brand in front of their numerous fans on your behalf.
One of the beautiful things about influencer marketing is that the influencers can influence the decisions of their followers.
For instance, some fans simply patronize a product because they see their favorite models with it or positive things about the product.
Since these influencers have highly engaged audiences and have done a lot to build up trust, they can always make their followers do business with you for an affordable fee.
Amazingly, there are certain influencers who, instead of paying, won't mind promoting your brand on their space in exchange for using what you offer for free.
Well-known influencers on TikTok can really increase brand awareness and sales
The Superb Live Streaming Feature
This is an exciting but effective feature you can utilize if your business is going to get customers from TikTok.
You can take advantage of this feature to share details with your followers, as many of the users have a special interest in videos than reading 2000-word articles and will therefore pay attention to what you have to say.
If you are strategic enough, you can utilize live streaming to grow your audience on TikTok, and more people will check you out to see what your account stands for.
Exploring Hashtags
All of these talks of TikTok won't be complete without talking about Hashtags for sure, as they are prominent in this affair.
A lot of users jump into famous conversations (and their opinions get discovered by others) through hashtags.
Businesses can make use of this to reach their target audience. The platform has a "Discover" tool where users get to see popular hashtags, trending videos, and so on.
Before you start thinking about spending money on adverts and influencers on TikTok, you may want to start with maximizing the potential of hashtags.
When posting something, you simply need to add a famous but relevant hashtag, and a lot of users can easily come in.
While hashtags can get a lot of people visiting your profile page, it is necessary to be careful with its usage, so you will attract only the right people that can pay for your products or services.
It is a wise thing to use a brand-specific hashtag.
Duet Feature
Just like hashtags, this is also one of the core advantages of having your business on TikTok. Users can make use of it to dance or even lip-sync to any music while using the platform.
While a lot of users are making use of the duet feature mainly for entertainment, you can also take advantage of it as a business to amass higher engagement and enhance your fan base.
Challenging Google Search Feature
Google rose to become a 'superpower' due to being the go-to platform to get information and advice from users all around the world.
Because of this, businesses keep jostling for a favorable spot on the platform when users use queries relevant to what they are offering.
However, things are obviously changing, and younger audiences are making this happen, especially those who want to get answers to their questions by simply watching a 30-second video. No wonder Google is pushing for more visual content.
Therefore, smart businesses should not ignore the platform when it comes to promoting their products or services, particularly if they are eager to reach the younger ones.
Real-Time Analytics
Pro accounts can enjoy real-time analytics, where they are able to understand their audience demographics, track the performance of their profile, and so on. Businesses can benefit a lot from this, and the resources invested won't be a waste.
Fast Results
Finally, you can get your business on TikTok due to the ease of getting fast results from your marketing campaign.
Conclusion
Already, some job seekers are using TikTok to post resumes for employers to find them, so, as a business owner, you might want to tap into the opportunities the platform offers.
It has gone beyond the usual dance and entertainment video, businesses are exploring and reaping the benefits of having a presence on the platform.