The 2022 Big Brother Naija Season 7 kicked off Saturday, July 23, 2022, at exactly 7 PM West African Time (WAT). Like season 6, the seventh edition tagged "Level Up" was another double launch that took place on July 23 and July 24, 2022.
Breaking: Adekunle Emerges new Head of House
Adekunle, a level 1 housemate, has won the week 3 Head of House game. After the first round, Pharmsavi, Khalid, and Adekunle made it to the second round. At the end of the game, Adekunle had 25 points while Khalid and Pharmsavi had 23 points each.
The week 3 game makes Adekunle become the 3rd HoH from Level 1 after Eloswag won the first week game and Hermes won the second week HoH game.
The housemates were instructed by Biggie to swap, level 1 moved to level 2 house
Privileges of HoH
The following are the privileges of HoH for the next seven days:
Bragging right as the Head of House for Season 7
Immunity from possible eviction at the end of the week.
Veto power to nominate any member of the rival house for possible eviction
His emergence would immune housemates at the level he belongs from possible eviction.
Timeline of Head of House
| | | |
| --- | --- | --- |
| Head of House | Week | Level |
| Adekunle | Week 3 | Level 1 |
| Hermes | Week 2 | Level 1 |
| Eloswag | Week 1 | Level 1 |
Nominees for week three possible evictions are:
Bryaan
Groovy
Ilebaye
Khalid
Phyna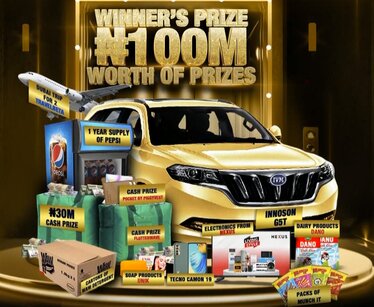 Organiser: MultiChoice Nigeria
Host: Ebuka Obi-Uchendu
Headline Sponsor: Pocket (formerly Ave) by PiggyVest
Associate sponsor: Flutterwave
Prize: NGN100 million (NGN50 million cash; NGN50 million worth of other prizes)
Name of evicted housemates
| | |
| --- | --- |
| Name | Date of Eviction |
| Beauty | Disqualified for violence (August 7) |
| Christy O | August 7 |
| Cyph | August 7 |
Channels to Watch BBNaija Season 7
You can watch BBNaija S7 on nine channels on DStv and GOtv, they are:
Africa Magic Showcase (Channel 151 on DStv)
Reality Show (Channel 198 on DStv)
African Magic Urban (Channel 153 on DStv)
African Magic Family (Channel 154 on DStv)
BBNaija S7 Extra (Channel 8 on Gotv)
African Magic Family (Channel 2 on GOtv)
African Magic Urban (Channel 6 on GOtv)
BBNaija Show (Channel 29 on GOtv)
Showmax (MultiChoice video streaming service provider)
DStv App
For live eviction show: Channels 2 and 6 on GoTv
Beauty Becomes First BBNaija S7 to Be Disqualified
Beauty on Sunday, August 7, 2022, received a double strike for throwing an object toward Groovy at the Saturday Night Party, thus breaking Biggie's rule of physical violence. Hence the reason why she was disqualified.
She got physical with Ilebaye last week, with the Saturday night violence, and received another strike from Biggie leading to her disqualification, becoming the first person in season 7 to be eliminated.
Amaka said alcohol consumption might be the reason for Beauty's behaviour at the Saturday Night Party and subsequent Eviction.
Sunday (August 7) night Highlights
Beauty has been disqualified for getting physical with fellow housemates
Two more new housemates Racheal and Chizzy were ushered into BBNaija on Sunday, August 7.
Phyna
Amaka
Khalid
Cyph: Evicted
Eloswag hands over to Hermes as Head of House
For the second time, a member of Level 1 house has emerged as the new head of house, he becomes week 2 HoH. The 26 housemates, except the outgoing HoH and the two fake housemates, participated in the task which involves resetting wristwatches dipped inside an oily bowl.
In the first round, Cyph, Dotun, and Hermes made it to the second round. Hermes beat his competitors with the most balls in his bucket.
The housemate who emerges HoH is immune from eviction and safes his co-level housemates from being evicted. Again, Level 1 housemates are safe from eviction if one holds on Sunday.
In related news, Dotun emerged as the new Tail of House in week 2, for mishandling his microphone during the game.
Ebuka introduces two new housemates
Deji (from Lagos) and Modela (from Osun). While everyone was expecting at least one of the existing 24 housemates to be evicted Sunday, July 31, the host of the show ushered in the 25th housemate into level 1 house and the 26th housemate into level 2 house. According to Ebuka, "they are fake housemates"
Note: Our latest update pushes down old stories. You'll have to scroll down to catch up with earlier reports. It's an all-in-one-place BBNaija 2022 update. Keep it locked to InfomediaNG BBNaija latest update
Highlight from Level-Up First Saturday Night Party
The first Saturday night party for the level-up housemates on July 30 was lit as level 1 and level 2 stormed the dancing floor with their swag. It was an opportunity for the two housemates to mingle once again.
There were more than enough alcoholic and non-alcoholic drinks to go around, it was fun to its fullest for the 24 housemates who anticipated the party and said it was about the fun.
We had our ears on the ground during and after the party, but here are some of the highlights of the night which is gradually revealing the hidden feelings among housemates:
Cyph kisses Doyin passionately, but it seemed Doyin was a bit tipsy, well it was part of the game for her as she looks good while Cyph was boastfully moving around like…" yeah, I did it!"
The camera also caught Phyna and Bryann having their lips locked. It was a short one. It was a nice moment for both.
Pyna also locked lips with Eloswag (HoH). The touching in sensitive places were countless, so there was no need counting them as part of our highlights.
We didn't see much of Daniella and Khalid, but both were all over themselves during and after the party cuddling and had something to whisper in each other's ears . We might see another relationship building up.
And after the party, Amaka made a lot of revelations. One of them is, "I can't wait for Biggie to join level 1 and level 2 together", saying, "Na inside there (level 2 ) the real guy dey."
Later, she (Amaka) revealed to Phyna that she liked Dotun and 'vowed' to hijack Dotun from whoever lady he is hooked with, but does the cool-looking Dotun have a similar feeling for Amaka?
Beauty was caught reprimanding Groovy for dancing away with another lady while he (Groovy) gives her little attention.
Specifically, the former Miss Nigeria caught Groovy dancing with Chomsy with whom she is not comfortable. She frankly expressed her displeasure to the Groovy, "you disrespected me."
Another housemate, Ilebaye who tried to talk to Beauty while she was complaining didn't work. The conversation degenerated to both using abusive words against each other.
There are lots more that happened, but we like to make it short.
Did you also hear Doyin say, "she likes a guy that has the confidence that will say, come on girl"?
Did we miss anything? Share the most interesting moments you saw in the house with us in the comment below.
Eloswag becomes the first Head of House (HoH) for Season 7
EloSwag has been appointed as the first HoH for season 7 in the ongoing 2022 Big Brother Naija after emerging victorious ahead of other Level Up housemates.
It was also the first time Level 1 and Level 2 housemates met. Prior to the start of the game, Biggie explained to the housemates how they belonged to a different level.
Level 1 housemates are the second set who were ushered in on Sunday, July 24, while Level 2 are the first set of housemates who came into the show on Saturday, July, 23, 2022, while
Attention: There is an option to block channels on your decoder that are showing programmes that you don't want your kids to be exposed.
Real Names of 2022 Housemates:
12 housemates made it to the house on the first day, they are called Level 2 Housemates
| | | | | |
| --- | --- | --- | --- | --- |
| S/N | Nickname | Real Name | Age | State of origin |
| 1 | Groovy | Henry Olisa | 26 | Anambra |
| 2 | Beauty | Beauty Etsanyi Tukura | 24 | Taraba |
| 3 | Khalid | Khalid Ismail | 22 | Plateau |
| 4 | Ilebaye | Ilebaye Odiniya | 21 | Kogi |
| 5 | Cyph | Bright Erekete | 27 | Imo |
| 6 | Amaka | Chiamaka Mbah | 23 | Anambra |
| 7 | Kess | Kesiena Adjekpovu | 28 | Delta |
| 8 | Daniella | Daniella Peters | 22 | Cross River |
| 9 | Pharmsavi | Saviour Akpan | 26 | Akwa Ibom |
| 10 | Phyna | Josephina Otabor | 25 | Edo |
| 11 | Bryann | Brian Chiji | 24 | Imo |
| 12 | Christy O | Christiana Ojumu | 24 | Ondo |
| | Modela (26th housemate) | | | Osun |
| | Racheal | | | Edo |
| | | Second-day launch (Level 1 Housemates) | | |
| 13 | Bella | Chidimma Esther Okagbue | 25 | Anambra |
| 14 | Eloswag | Eloka Paul Nwamu | 27 | Delta |
| 15 | Doyin | Doyinsola David | 26 | Ondo |
| 16 | Adekunle | Adekunle Tobilola Olopade | 27 | Lagos |
| 17 | Allysyn | Osy Alison Audu | 25 | |
| 18 | Dotun | Omoniyi Dotun | 26 | Ekiti |
| 19 | Chomzy | Esther Chioma Ndubueze | 22 | Imo |
| 20 | Giddyfia | Gideon Anieti Nwawo | 24 | Akwa Ibom |
| 21 | Diana | Diana Isoken Edobor | 33 | Edo |
| 22 | Hermes | Chibueze Iyele | 25 | |
| 23 | Chichi | Chinenyenwa Desire Okoebor | 22 | Edo |
| 24 | Sheggz | Segun Daniel Olusemo | 26 | Lagos |
| 25 | Deji | Deji Morafa | | Lagos |
| | Chizzy | | | Anambra |
Short Biographies of Level 2 BBNaija S7 Housemates
Groovy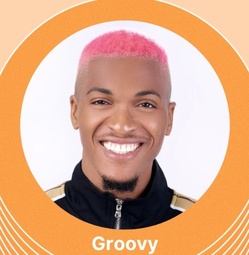 Henry Olisa aka Groovy is an artist, fashion entrepreneur and model. He's the first person to enter the Big Brother House in season 7. He said he's armed with fun and promises to unleash his entertaining attributes on the show.
Beauty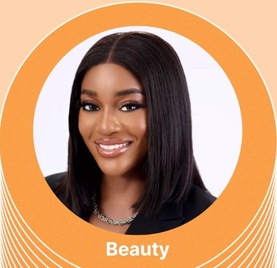 Confident in her beauty, Beauty Etsanyi Tukura won the 43rd Miss Nigeria in 2019. As such, Beauty isn't strange to reality shows. But a beauty pageant is different from BBNaija.
As the youngest of a family of four, the former Miss Nigeria was born on October 21, 1997. She was born and raised in the oil-rich state of Rivers State (Port Harcourt) South-South Nigeria.
Beauty represented Taraba state in 2019 at the Miss Nigeria pageant which was held at Eko Convention Center, Nigeria's commercial city of Lagos, and won the pageant and became the 43rd Miss Nigeria.
Miss Tukura succeeded Chidinma Leilani Aaron, the 42nd Miss Nigeria.
After the Beauty pageant contest, Beauty Tukura established an online business "StylishBeauty" where she sells original branded items from various designers around the world.
BBNaija is entirely different from a beauty pageant, she may have to up her game, the charming lady says she has come to the show with her authenticity and strategy to win the S7.
Khalid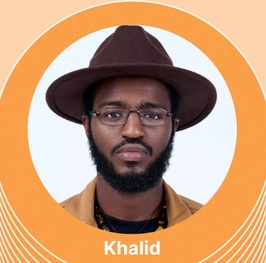 From the North Central geopolitical zone of Nigeria Plateau State is Khalid Ismail. He is a freelance graphic designer and also a muralist who promises to bring charisma and be a team player in the House. He admitted that he isn't a cook.
Ilebaye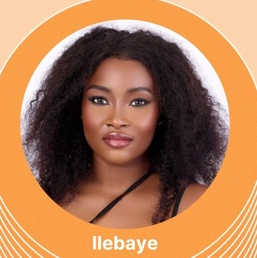 Left for her, Ilebaye from Kogi state says it would be party 24/7 if she had her way. The 21-year-old Kogi State-born entrepreneur disclosed that she is here to have an overdose of fun. She portrays vibes.
Cyph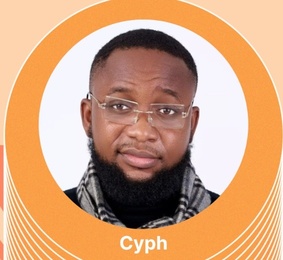 27-year-old Bright aka Cyph is a cool-looking tech who studied Electrical Engineering from Imo State. He promised to bring drama into the season of the reality show. Like millions of people are likely to say they hate love at first sight, so also Cyph.
Amaka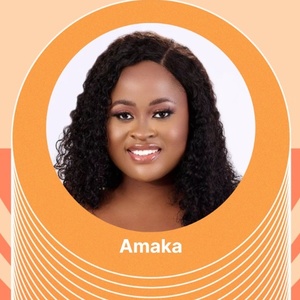 The big and bold Chiamaka Mbah is a healthcare worker from Anambra State. The 23-year-old lady says her weaknesses are being too emotional and impatience and says she hopes to be Nigeria's Nicki Minaj. Her strengths include being original and realistic.
Kess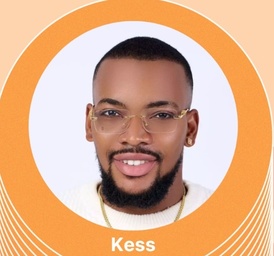 Married and full of fun, Kesiena Adjekpovu aka Kess hails from Delta State. The 28-year-old businessman says her wife is in support of his mission to catch fun and win the NGN100 million grand prize for the family.
Daniella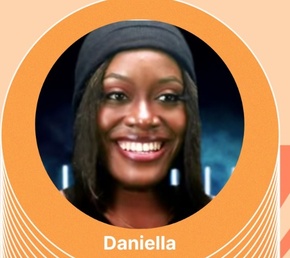 From Cross River State is a poet and vivacious Daniella Peters who promises to ensure her presence is felt. She says her eyes are on the prize.
Pharmsavi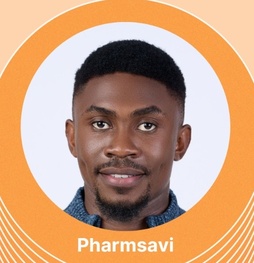 BBNaija S7 is lucky to have a Pharmacist in the house, though he isn't going to have access to a medicine store, the Akwa Ibom State-born Pharmsavi proclaims himself "the medicine for all madness" in the house.
Phyna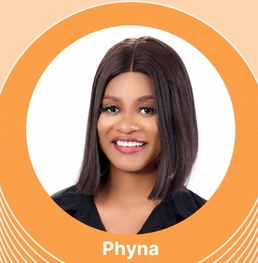 As an Edo you know, she says she has the vibes and ginger to lighten the season 7 house. She believes she has got all attributes to make everyone fall in love with her. She didn't forget to disclose that she might be strict.
Bryann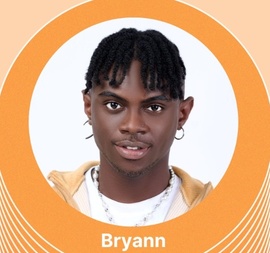 Young and vibrant upcoming artiste from Imo state, Bryann says she has got the big energy and swag to make this year's season lively and entertaining.
Christy O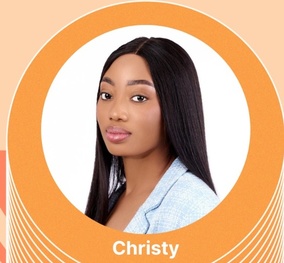 Coming into the house is Christy O from Ondo State who disclosed that she detects lies and says things the way they are.
Unlike season 6 when the prize money was NGN90 million, housemates in the BBNaija S7 will be competing for NGN100 million worth of prizes.
Even as the political campaign for the 2023 general elections heightened across Nigeria, the most watched reality TV show is going to consciously or unconsciously catch the attention of the Nigerian audience and beyond.
After the two-day launch, the organizer of the biggest TV reality show on the continent MultiChoice Nigeria dived into the 10-week show where you going to be entertained with drama, deceit, strategic lies among housemates and several twists aimed at winning the biggest money on TV reality show.
All housemates of S7 will undergo a psychological evaluation before being allowed into the house.
Bella
The 25-year-old Chidimma Esther Okagbue aka Bella was the first housemate to be ushered in into the house on the second-day launch.
The excited graduate of the prestigious University of Lagos (UNILAG) says she loves swimming and travelling. For the swimming, her fans are patiently waiting to see her display her swimming skills when they are allowed into the exotic swimming pool within the house at the right time.
As for travelling, she is going to put that on hold till the last day, unless she is evicted, which is none of her plans.
The young and charming lady prefers to roll with the male folks. The content creator says, "My bluntness. I am fearless, so I don't sugar-coat my words. I tell it like it is, and people hate to hear the truth".

Bella is the pioneer holder of the title, "Tail of House" which was introduced during the first game to select the HoH.
Bella is social, she is available on the following:
Twitter: @Bella_Okagbue
Facebook: facebook.com/itsbellaokagbue
TikTok: bellaokagbue
Eloswag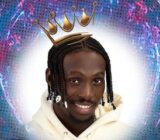 It's the guy with the swag, but in the first game where he emerged as the first HoH for season 7, Eloka Paul Nwamu aka Eloswag was calm and calculative in his strategy in coming out victorious over others.
The 27-year-old Paul Nwamu who boasted that she has lots of female admirers peeped into a few things that transpired during the auditioning, saying, "I'm the next big thing out of Naija and I auditioned to make the house freaking fantastic."
The Digital Marketer and Content Creator who loves to try out new things says BBNaija is one of the greatest platforms for the youth to network, "I love networking and I want to have fun," he says.
He is available on Instagram @eloswager and on Twitter at @Eloswager
Doyin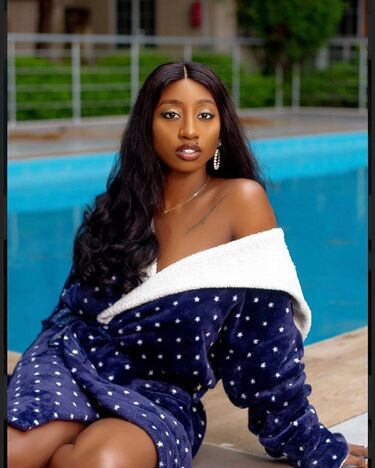 From the Sunshine State comes a Medical Radiographer and a charming, sociable and lovable Doyinsola Anuoluwapo David aka Doyin.
The 26-year-old who claimed to have a mixture of Michelle Obama (for U.S first lady) and Cardi B (U.S. singer and rapper) expressed her excitement after making it to the Level Up House.
On her official IG page, she says, "I am a fighter, go-getter, smart, intelligent and drop dead gorgeous" and boasted that she is "slayerrr". The ever-joyous lady says, "I am an ambassador of happiness and kindness".
On Instagram, she is available @OfficialDoyin_ on Twitter, it's @OfficialDoyin_
Adekunle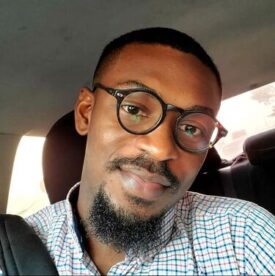 Adekunle Tobilola Olopade is a 27-year-old digital marketing consultant from Lagos Island. He says he is never afraid of challenges because they make him stronger.
Adekunle who is passionate about Lagos and Nigeria once said, "Ultimately, Canada shouldn't be an option if we all do the right things."
His social media handles are Instagram: @adekunleolopade_ ; Twitter: @adekunleolopade
Allysyn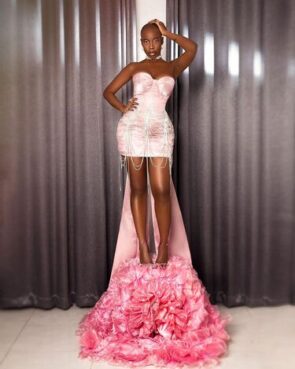 Osy Alison Audu aka Allysyn is a vivacious lady despite her choice of haircut, she has an infectious smile that resonates with her uniqueness.
The 25-year-old Marketing Executive says she hopes to win season 7 of BBnaija and wishes to go into social media full-time, "I want to continue modelling, and I also want to be a television presenter."
On Instagram, she is @smoothallysyn while her Twitter handle is @SmoothAllysyn
Dotun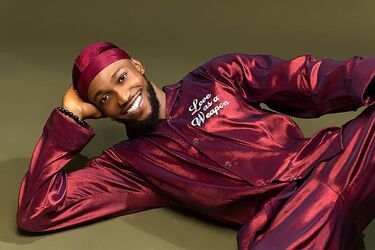 Omoniyi Dotunis another medical practitioner in the level-up season 7 describes himself as a "fun, good looking and spontaneous" guy.
The former Mr. Tourism Nigeria 2018 and graduate of the University of Ibadan loves to go shirtless and says he is, "I'm opinionated and confident, and some people don't like it much."
Want to connect with Dotun on Social media?
Find him @dotunoloniyo both on Instagram and Twitter.
Chomzy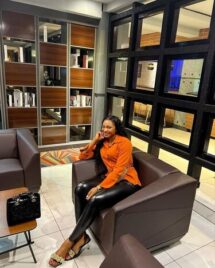 Esther Chioma Ndubueze aka Chomzy is another young lady from Imo State. The 22-year-old entrepreneur, says she is open to relationships "when the time is right."
Social connections:
@thechomzy on Instagram
Twitter: @TheChomzy
Facebook: facebook.com/TheChomzy
TikTok: @thechomzy
Giddyfia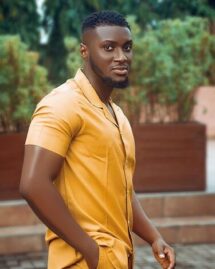 Being an engineer didn't and will never stop Gideon Anieti Nwawo aka Giddyfia from venturing into the modelling industry big time.
As an undergraduate, he won "Male Physique of the Year 2019" award at Bells University. He says he is fun to be with.
The graduate of Mechatronics engineering at Bells University, Ota, Ogun State, who says she loves to laugh during serious moments, says he hopes to 'unleash' some qualities a lot of people would like to emulate.
His excitement when Ebuka ushered him into the house on Sunday, July 24, 2022, was electrifying  
 Social connections:
Instagram: @giddy_fia
Twitter: @giddy_fia
Tiktok @giddy_fia
Diana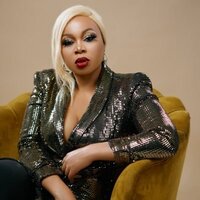 The oldest level-up housemate is Diana Isoken Edobor, a 33-year-old project manager from Edo State. The sociable lady was born in France but has relocated to the FCT, Abuja.
She confirmed that age is just a number when she was asked about relationships. She says she is single and one of the reasons attributed to her relationship status is that "Guys perceive me as sophisticated, high maintenance, and too expensive to approach."
Diana who stormed the House in a killer see-through dress, says she will venture into acting, one day
On Instagram, she is live @diana.edobor while her Twitter handle is @DianaEdobor
Hermes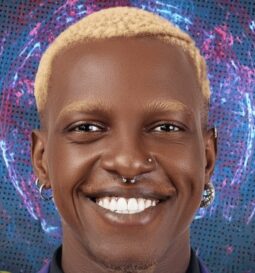 Chibueze Iyele aka Hermes is a professional dancer. He has featured in a number of videos with popular singers, including Ajebo Hustlers, Burna Boy, and Davido
Hermes who some fans of the BBNaija described as the craziest Level Up housemate, had also performed at reputable festivals in Lagos, Glasgow, and Rotterdam.
Hermes disclosed that she is dating two ladies and feels that it's okay.
His social media handles are filled with photos not suitable for kids, find him at @hermesiyele on IG and Twitter.
Chichi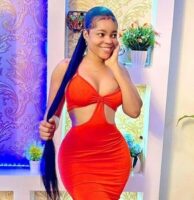 Chinenyenwa Desire Okoebor aka Chichi is a bold and confident 23rd-level-up housemate who wasn't shy to disclose what she does for a living, "exotic dancer"
The 22-year-old lady who is a chef by day says she loves swimming, dancing and travelling describing herself as "an unshakably ambitious goal-getter".
Want to see more of Chichi?
Instagram: @itschichiofficial
Twitter: @itschichibbnaij
Sheggz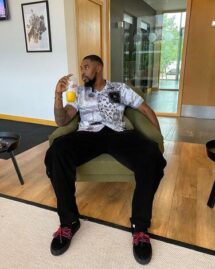 The soft-spoken Segun Daniel Olusemo aka Sheggz is a footballer based in the United Kingdom who returned to Nigeria to participate in the 2022 season 7 of BBnaija.
He has a perfect mixture of a Lagos/UK boy. He described himself as a good listener and confident which may be misunderstood as being cocky.
Speaking on relationships, Sheggz believes it isn't something to take for a joke: it requires time, "I think it's important to settle down with someone you genuinely connect with and not just for vibes."
Social connections:
Instagram: @sheggzolu
Twitter: @Sheqgzolu
Deji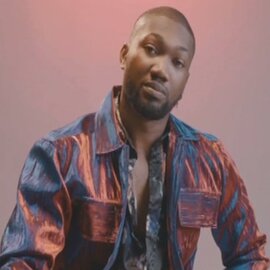 Deji who described herself as a lover boy says he enjoys food and partying. He also disclosed that he is in a complicated relationship. He is the 25th housemate.
Modela: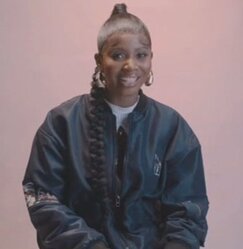 From Osun State is Modela who describes herself as a content queen, multi-talented and full of vibes, saying, "I'm the vibes." No love at first sight, she says.
Prize for fans
Tejumola also revealed that 30 fans of the show will win NGN1 million each in what she tagged "Fave Lock-In promo". It is exclusive to DStv and GOtv customers.
Voting
As usual, fans will be allowed to cast their votes to save their favourite housemates from eviction. The same voting style as 2021 will be retained.
Voting will only be on the mobile site, MyDStv app, Big Brother Naija website, and MyGOtv app for active customers.
Subscription packages determine the number of votes each subscriber will have.
Nigerian Artistes to Perform
The show will also play host to several Nigerian Artistes – popular and upcoming – some of them include Asake and Victony at the opening of the show on July 23.
The duo will join other singers to thrill the live audience and fans with their performances.
The first edition of the reality tv show was aired in 2006. After the first season, there was a break until 2017 when the second season premiered. So far, the show has produced six winners. Katung Aduwak was the first winner of the TV reality show. Other past winners of Big Brother Naija include Efe, Miracle, Mercy, Laycon, and the 'current title holder' is Whitemoney.
How many housemates are in BBNaija season 7?
The 2022 BBNaija has 24 housemates. 12 housemates were brought into the house on Saturday while another set of 12 housemates was ushered into the house.
Who is the oldest 2022 BBNaija Housemate?
Diana is the oldest BBNaija S7 housemate. She is 33 years old.
Who is the youngest housemate in BBNaija S7?
The 21-year-old Ilebaye is the youngest housemate in the season 7 BBNaija reality show.
Who will win the 2022 BBNaija?
The competition is open to 24 housemates. It is too early to predict who will win season 7, however, you can have a favourite who you want to win the NGN100 million total package prize
How many people applied for the BBNaija 7?
The 2022 Season 7 of BBNaija received over 40,000 audition entries, according to the Executive Head, Content and West Africa Channels at MultiChoice Nigeria, Dr Busola Tejumola.
At InfomediaNG, all the 2022 BBNaija updates will be found in a single post, meaning you'll get every piece of information about the S7 in this article.
Featured image:
By @BBNaija (Twitter page)