Last updated on August 12th, 2023 at 01:48 pm
Meaning of Post No Debit
Called PND for short, Post No Deposit is a restriction on an account which stops an account holder from carrying out debit card transactions, money transfers out of the account, and check transactions.
When your account is placed on Post No Debit, it means you cannot conduct any banking transactions in the country of jurisdiction. It is a very injurious tool the apex bank of a country deploys to stop illegal inflows (foreign or local transactions).
Table of Contents
Understanding how PND works
Have you ever tried to withdraw from the same bank account you earlier deposited money but the popup message you got is that your account has been restricted? It can be frustrating when you least expect it.
When this happened and you are sure that you've not done anything wrong, the best action to take immediately is to contact your bank and ask questions about why a post-no-debit or restriction is placed on your account.
In this article, we explore the reasons the apex bank in your country can limit transactions on your bank account; the similarities between a frozen account and an account placed on PND; and what you can do to remove PND or unfreeze your account.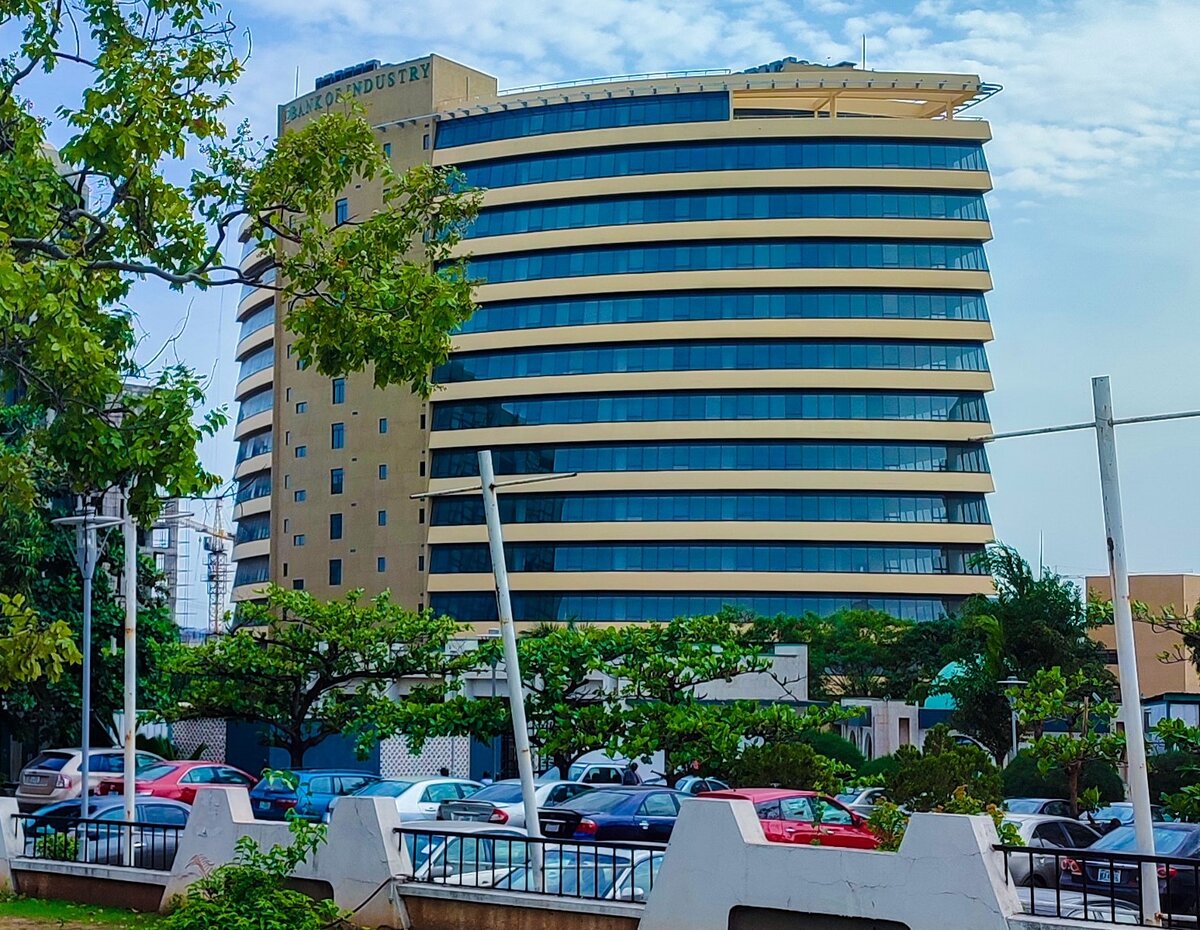 Frozen Account and Post No Debit
Technically, a frozen account and PND suffer the same kind of restrictions because a financial institution receives an order due to debt or feels that your account is being used for illegal or unauthorised transactions.
When your account is frozen it means you are suspended from performing any kind of withdrawal on your balance.
You are able to log in to your account online and check your balance, but you cannot use the account to make purchases because of restrictions.
If you have multiple accounts (one in bank A, another in bank B) and you have Post No Debit or your account is frozen, all the accounts will be affected by the restrictions: no withdrawals.
If you have an outstanding payment on the account, it will not go through, it will bounce. Debit will not be allowed on the affected account, credit will go through. It is no debit allowed.
Cases of PND or frozen account
It is a global phenomenon to freeze any account that is suspected to be used for illegal inflow or outflows or if an account holder is a debtor who fails to pay their debts as when due, a creditor may obtain a court order to stop the debtor from making a further withdrawal from their account balance.
In Nigeria, for instance, a court order is needed to freeze an account, though the Central Bank of Nigeria governor once posited that PND is one of the tools it can deploy to freeze any account.
But it is believed that a clear explanation must be given for an account holder whose account is frozen. We saw this happen between Access Bank Plc and Blaid Construction Limited and Blaid Properties Limited in 2020, which is now known as post no debit access bank
Access Bank Plc received a letter from Nigeria's anti-graft agency to place a post-no-debit alert on accounts held by Blaid Construction Limited and Blaid Properties Limited.
The restriction was meant to start on July 1, 2016 and end by September 30, 2016, however, Access Bank extended the PND on the construction company beyond the court order which prompted the affected company to sue its banker.
Who can issue a PND order on an account?
The anti-graft agency in Nigeria, the Department of Justice in the United States can freeze any account suspected to have violated the law of the land.
The Central Bank of Nigeria (CBN), which oversees the activities of other banks in the most populous African country says it is empowered to freeze accounts of individuals it suspects to have committed financial infractions.
Similarly, Nigeria's two major anti-graft agencies: the Independent Corrupt Practices and Other Related Offences Commission (ICPC) and the Economic and Financial Crimes Commission (EFCC) can obtain a court order to freeze an account that is being investigated for corruption till the investigation is completed.
In the United States, the Department of Justice tracked some stolen bitcoins from Bitfinex Exchange in 2016 to the U.S. and freeze the account which belonged to the culprits who were planning to wire stolen crypto valued at $4.5 billion in one of the biggest crypto hacks in history.
8 Reasons Your Account May be Frozen
Wondering why your account may be frozen? Below are the six major reasons PND may be placed o your account
Debt recovery
Irrespective of how highly placed or rich you are, your creditors can get an order to freeze your account if you have an unpaid debt.
This can happen if your creditors get a court order why the account of the debtors should be frozen for debt recovery.
For instance, in April 2022, Asset Management Corporation of Nigeria (AMCON) got a court order of Post No Debit (PND) against ABG Communications and its founder Engineer Mohammed Bawa Garba pending the disposal of the proceedings for the recovery of debt of N1.7 billion.
Corruption
If you are a political office holder and believed to have mismanaged finances under your watch, the anti-graft agencies or any of the government agencies may obtain a court order to freeze your account till the investigation is completed.
Illegal activities
Banks routinely carry out checks on transactions (inflow and outflows) and the accounts domiciled with them, any account suspected to have been involved in illegal transactions or suspected to be used for illegal transactions may be blocked.
Most times, the apex bank issues directives to commercial banks (even without a court order) to freeze an account at its discretion if account holders are suspects of terrorism.
Unusual Huge Transfer
If an account that has never received up to $5,000 more than five years since it was opened and suddenly received a credit of $1,000,000, it will definitely send a red flag and the holder may experience a temporary restriction like withdrawing.
In this case, even when the credit alert is legitimate, the bank may demand that the holder come to explain the source of the credit.
Report Case of Hack
You may contact and instruct your bank to stop debit from your balance if you see an unauthorized withdrawal from your account. There are USSD code to execute debit restrictions if you suspect you're your account has been compromised.
Sometimes, your bank may deem it fit to place a PND on your account if it suspects suspicious behaviour for which you are not responsible.
This is the simplest case of restriction to solve. You only need to contact your account manager if you're the one actually performing such unusual transactions.
Violations
In certain jurisdictions, the apex bank clearly defines what monetary violations are. For instance, if cryptocurrency trading is forbidden in a country and you are caught using your bank account to fund your crypto wallet or connect your crypto account to your account, your account may be frozen.
In late 2021, Nigeria's apex bank through its Director of Banking Supervision issued a statement to commercial banks:
"You are hereby directed to close accounts of the under listed bank customers and place the funds in the accounts in suspense accounts for engaging in cryptocurrency trading in contravention of CBN Circular BSD/DIR/PUB/014/001 dated February 5, 2021."

CBN
Investigations
During an investigation, an account of a company or individual may experience PND till the such investigation is completed.
Some online investment firms that use apps experienced frozen accounts some time ago in Nigeria because the apex bank suspected them of using their firm for money laundering.
The restriction was lifted on those who have convincing explanations of the transactions on their apps while some others found themselves in the hot soup of the CBN.
Terrorism Financing
The United States and the United Arab Emirates (UAE) are some of the countries that have tough laws against terrorism financing.
Any funds or property linked to financiers or terrorism whether in the USA or outside the country will be blocked.
The funds are not only frozen, but the operators of such accounts will also face the full wrath of the law. That's why on March 25, 2022, the U.S. Department of the Treasury's Office of Foreign Assets Control (OFAC) found six persons guilty of financing Boko Haram in Nigeria.
Boko Haram is a terrorist organization in Nigeria that has killed hundreds of civilians and security operatives in Nigeria while displacing millions of others in the North-East geopolitical, its stronghold.
Ho to avoid PND on your account
The most popular advice to prevent a bank from freezing your account is to steer clear of any questionable and illegal inflow or outflow of funds or illegal movement of funds as a receiver or as the sender.
How to Unfreeze Your Bank Account
There are steps you can take to challenge the freezing of your account or whenever you noticed PND on your account, they include:
1) Seek an explanation from your bank why there is PND on your account. Definitely, your bank would unravel the reasons your account is blocked from debits
2) If you have not violated any rule, ask the bank to lift the PND
3) You can sue the bank if there is no convincing explanation why there is PND on your account and seek damages from the bank.
Can I deposit money into a frozen account?
A frozen account can receive money (deposit) but money cannot be withdrawn (deposit). A frozen account can be accessed, but no withdrawal can be effected from PND.
Can I use another bank account if one account is frozen?
If you have multiple accounts and one is affected by Post No Debit order, it means other accounts will be affected especially when there is a tool that links details of account holders to all other banking accounts.
One thing that has made this possible is Bank Verification Number. It contains the biodata of account holders.
Can I sue my bank for freezing my account?
You can sue your bank if they've violated the agreement between a customer and a bank. In the case of Access bank, as earlier stated, it was sued for failing to lift the PND on the account of Blaid Construction Limited and Blaid Properties Limited sued Access Bank.
References: