Last updated on September 5th, 2022 at 09:08 pm
The last couple of months has seen Nigerians lose monies to non-certified fund managers who promised investors mouth-watering ROI (Return On investment).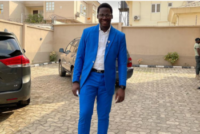 There are regulations for individuals and corporate bodies to operate as fund managers in Nigeria. But investors who should do their due diligence failed to do so. Now, the latest failed investment platform in Nigeria is Ovaioza Farm Produce Storage Business owned by Imu Ovaioza Yunusa
To set up a fund management firm, two most important registrations are required by law: 1) registration with the CAC or Corporate Affairs Commission, 2) fund manager must meet the registration requirements of SEC or Securities and Exchange Commission.
On the contrary, we've seen just anyone persuading some gullible Nigerians to bring on their hard-earned money with the aim of getting a huge interest at the end of the month. The sponsors of such investments are called failed fund managers in Nigeria.
Using MMM Model
There have been fraudulent firms around the world for decades, but the coming to the limelight of the now-defunct MMM founded by Sergei Mavrodi, some of the collapsed fund managers in Nigeria may have studied the MMM model to launch and swindled many of their savings.
MMM was a Russian company adjudged to have perpetrated one of the world's largest Ponzi schemes of all time, where over five million people around the world lost their savings.
In Nigeria, similar fraudulent Ponzi Scheme includes:
| | | |
| --- | --- | --- |
| Failed Fund Managers in Nigeria | Founders | Notes |
| Wales Kingdom Capital Limited | Adewale Daniel Jayeoba | It was a commodity and currency trading company. He allegedly disappeared with NGN40 billion in investors' money |
| Tush Farmer Global Ltd | Comfort Ogunlade | It claimed to be an agricultural investment company, the founder disappeared with at least NGN400 million belonging to investors |
| Viyola Foods Nigeria | Olayinka Odunayo Ayowole | Tow cassava investors lost over NGN4 million in the process |
| Benignant Forte Nigeria Limited | Akor Philip Paul | The founder promised a 15% return and claimed to handle real estate development, logistics, haulage, and agro-allied services. Investors lost at least NGN10 billion |
| Brisk Capital Limited | Dominic Joshua | The founder was 21-year-old as of May 2021 when he was arrested for over NGN2 billion in fraud. He promised investors a 60% ROI |
| HO Corn Farm | Harrison Osemwengie | The founder promised a 50% return before he was declared wanted by the Interpol |
| Imagine Global Solution Limited | Bamise Ajetunmobi and Elizabeth Ajetunmobi | The couple fled to Antigua and Barbuda after defrauding investors of over NGN20 billion |
| MBA Capital and Trading Limited | Maxwell Odum | The founder hid under forest trading and made aways with over NGN170 billion |
| Pipminds International Ltd | Emem Alban | The founder promised investors 15% ROI. At least 2000 investors lost money worth billions of naira |
| Voltac Global Capital (VGC) | Dapo Abiola | Founder promised 20% ROI before things crumbled |
| Ovaioza Farm Produce Storage Business | Imu Ovaioza Yunusa | Founder promised investor unspecified ROI |
Failed fund managers in Nigeria
In the face of the prevailing circumstances surrounding how the above firm collapsed and disappeared with investors' money, SEC usually issues warnings to Nigerians about the authenticity of fund and portfolio fund management firms in Nigeria.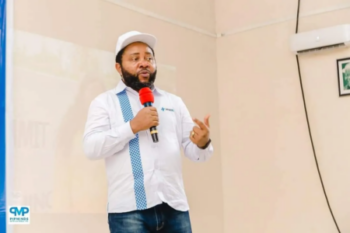 There are red flags one needs to watch out for before investing with fund managers, one such is to check if the company meets the requirements of SEC.
Caution: Investors should fully review the investment style of fund managers before they consider investing in a fund. The recent one that collapsed is Chinmark Group Investment which promised 4% per month.
How To Know Fraudulent Fund Managers in Nigeria
When you see an individual or firm that claims to be a fund manager, it should have CAC certificate and must be licensed by SEC. SEC will never approve dealings with any company or portfolio manager that promises 40%, 50% or more ROI.
As such, licensed fund managers are usually listed on SEC Capital Market Operator Search, to get started, enter the name of the founder or name of their company into SEC CMOS and hit search.
If no name comes up, then that's a red flag. They must have violated or failed to meet the SEC requirements.
Most importantly, at least 70% of them claim to be forex traders or agricultural product investment managers.
Don't let any of the failed fund managers in Nigeria re-package another bubble investment for you, Shine your eyes!
Sources:
Featured image by fin.ng
Tola Owoyele (September 17, 2021). "

Freed by a Court, 'Tush Farmer' Comfort Ogunlade Disappears With 300 Investors' N400m

". fin.ng. Retrieved April 4, 2022
SaharaReporters (February 22, 2022). "

Interpol Declares HO Corn Founder, Harrison Osemwengie Wanted Over Multibillion-naira Investment Fraud

". Saharareporters.com. Retrieved April 5, 2022
Guardian Nigeria (28 October 2021). "

Ajetunmobi couple granted citizenship after 'intense examination

' – Antigua and Barbuda". Guardian.ng. Retrieved April 6, 2022