The ideal approach to purchasing Bitcoin and other cryptocurrencies in Portugal is through a licensed exchange.
Investors can transfer Euros (EUR) from their Portuguese bank accounts safely using this technique in order to purchase, sell, and stake digital assets.
Table of Contents
The cryptocurrency industry is developing in Portugal, where there are numerous exchanges providing a variety of features and services to investors.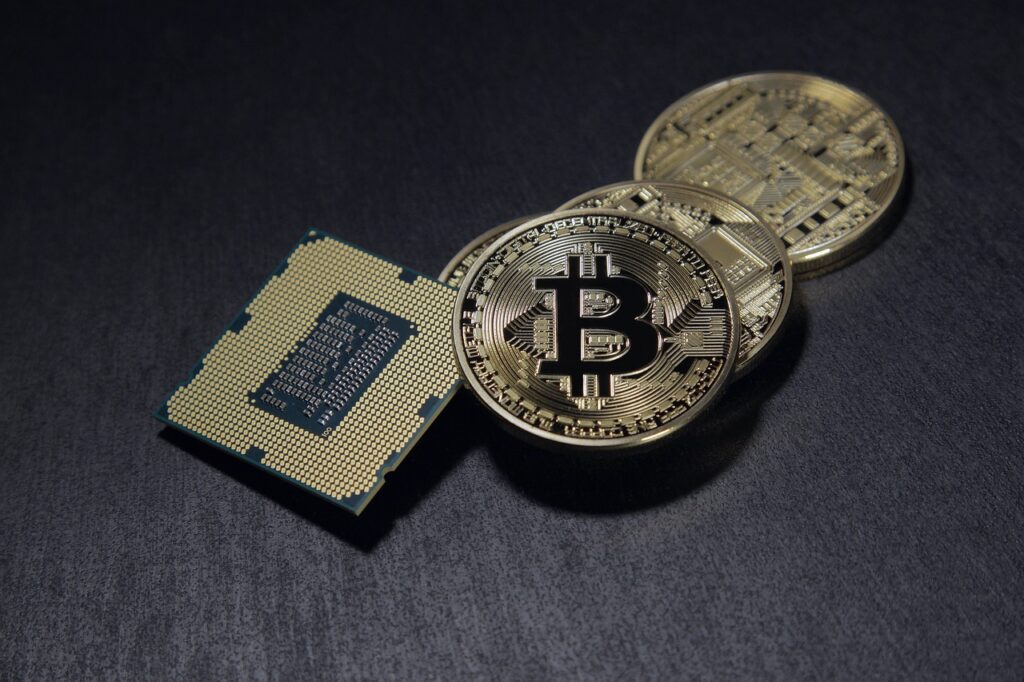 Here are the five best crypto exchanges in Portugal. Most of these exchanges also have app to buy bitcoin. Let's see the features of these exchanges:
Uphold
In Portugal, Uphold is a well-known cryptocurrency exchange. Uphold is popular for Portuguese cryptocurrency traders due to its low fees and variety of assets.
In addition to trading, users can stake a variety of tokens for high returns or use the Uphold Crypto Card to make real-world transactions using any of the supported cryptocurrencies.
One of the few exchanges with certified 1:1 proofs of reserves is Uphold. Uphold provides free custody, and all purchases can be made using the Uphold debit card.
The exchange offers its fractional equities service to users who want to trade US stocks for as little as $1 in order to obtain exposure to the US equity markets.
Those who use the fractional equities service can receive dividend rights and proportional ownership.
Amazon.com, Alphabet, Apple, Boeing, Disney, Facebook, Netflix, Tesla, Visa, and other companies have shares available on the platform.
Also, Uphold stands out from many other Portuguese exchanges due to its zero-fee structure, making it a viable choice for traders who want to keep their trading expenses to a minimum.
OKX
Another well-known crypto exchange in Portugal that provides a number of helpful services is OKX.
The trading platform provides up to 100x leverage for trading in spot, margin, options, and futures.
Trading features:
Users can also lend, borrow, and bet hundreds of tokens with cheap interest rates and huge yields.
It is one of the few crypto exchanges in Portugal that offer audited proofs of reserves, demonstrating that user money is always 1:1 backed.
They are included in our top 5 because of their clean interface that makes it simple for new users to trade and stake more than 300 crypto assets.
Almost 10 million users trust their platform, which has been licensed and regulated internationally.
Usability:
With native OKX staking functionality, OKX also offers trading fees that are competitive, significantly lowering these costs.
Users in Portugal will also profit from the company's distinctive features, such as the OKEx Academy, which offers instructional materials to investors to help them learn more about digital assets and the cryptocurrency market.
Both the desktop client software that is downloaded and the in-browser version of the OKEx exchange platform are accessible.
BitPanda
One of the most well-known cryptocurrency exchanges in Portugal is Bitpanda, which is situated in Austria.
It provides sophisticated features, including futures trading, margin trading, and others.
Users can invest in equities, commodities, indices, and ETFs in addition to cryptocurrencies (exchange-traded funds).
Usability:
Even for a novice user, Bitpanda's UI is remarkably simple and simple to use. You will be prompted to provide your passport or other forms of identification after signing into your account to confirm it.
After that, you can pick the cryptocurrency you want to purchase and your preferred payment method.
Because Bitpanda is a web application, there isn't a mobile application that can be downloaded. Yet, the website is completely mobile-friendly and is simple to use on tablets and smartphones.
Security:
To make sure your money is secure, Bitpanda has put in place a number of security precautions.
Transactions are safe and trustworthy because of the two-step authentication (2FA) procedure and the multi-signature functionality, which also ensures that users have adequate control over their money.
SSL encryption and DDOS protection are both used to protect the platform (as well as the website).
Bybit
Bybit distinguishes itself from other exchanges with its distinctive qualities. With up to 100x leverage available on Bybit's futures and options trading, investors can profit from market gyrations to boost their potential earnings.
For more seasoned traders trying to improve their trading tactics, this makes it a fantastic choice.
Usability:
Bybit also provides a user-friendly interface and a powerful trading engine, allowing traders to carry out their transactions swiftly and effectively.
A secure platform to trade digital assets, Bybit is also renowned for its cutting-edge security features, including multi-signature cold wallet storage, DDoS protection, and two-factor authentication.
Bybit offers a user-friendly online trading and investment platform for cryptocurrencies.
BitYard
Trading crypto on BitYard is 100 per cent secure and safe. As of right now, BitYard has a rating of 9.5/10 and is rated #1 out of 201 crypto exchanges in Portugal's Crypto Exchange ratings.
BitYard's company slogan is "BitYard = Easy," and they believe that their product is ideal for beginners.
Usability:
This exchange has a user-friendly design, making it simple for traders to access the site. It also offers competitive trading fees to its clients.
One of the main benefits of this platform is that traders can place trades with a minimum investment of 5 USDT and a maximum investment of 20,000 USDT, both of which come with an industry-standard interest rate of 0.05%.
BitYard provides its traders with quick, easy, and secure digital contract transaction services.
Requirements for account opening
The sole requirement to open an account with BitYard is to register with an email address or cell phone number.
Anyone can register to become a customer in less than 30 seconds. This broker accepts trading with 16 different cryptocurrencies and makes it incredibly simple to deposit money into a trader's account.
Also, it takes the protection of the trader's funds very seriously by using a number of security measures, including KYC for deposit only, multiple offline signatures, anonymous transactions, real-time risk audits, cold storage, a full refund warranty, and many more.
BitYard is unarguably one of the most reliable crypto exchanges in Portugal. It provides comprehensive promotion and client acquisition techniques, such as a 20% trading margin deduction for novices and coupons for initial deposits.
Conclusion:
There are many exchanges that provide trading services, but if you are looking for where to buy Bitcoin in Portugal, the above five crypto exchanges in the country as reliable ones because of their wide variety of features and services to investors.
With the easy setup process and the favorable treatment of Bitcoin by financial authorities, Portugal presents a promising market for cryptocurrency investors.