Because there are no regulations against the use of bitcoin in Switzerland, residents of the European country can safely buy and sell crypto assets.
Most importantly, there are Initial Coin Offering (ICO) guidelines and a framework for regulating cryptocurrency enterprises released by the Swiss Financial Market Supervisory Authority (FINMA).
In this article, we'll explain the irresistible features of the eight best crypto exchanges in Switzerland.
The best place to purchase Bitcoin and other cryptocurrencies in Switzerland is via a digital asset exchange with a FINRA or FCA license.
Table of Contents
To buy, sell, and stake various cryptocurrencies using this approach, investors can securely deposit Swiss Francs (CHF) or Euros (EUR) using any Swiss Bank or payment method.
Uphold
A unique multi-asset trading platform in Switzerland is Uphold, which gives users access to a wide range of assets and services.
Uphold, founded in 2014, provides a user-friendly exchange with reasonable costs, support for multiple currencies, and strong security measures, making it a fantastic option for novice and seasoned investors who are based in Switzerland.
Bybit
Bybit is one of the top-rated crypto exchanges In Switzerland that offers a variety of trading options and leveraged contracts.
The platform's cutting-edge analytical tools and round-the-clock client support make it simple to carry out trades swiftly.
It is also a non-KYC exchange. Therefore, using it will not require you to confirm your identity.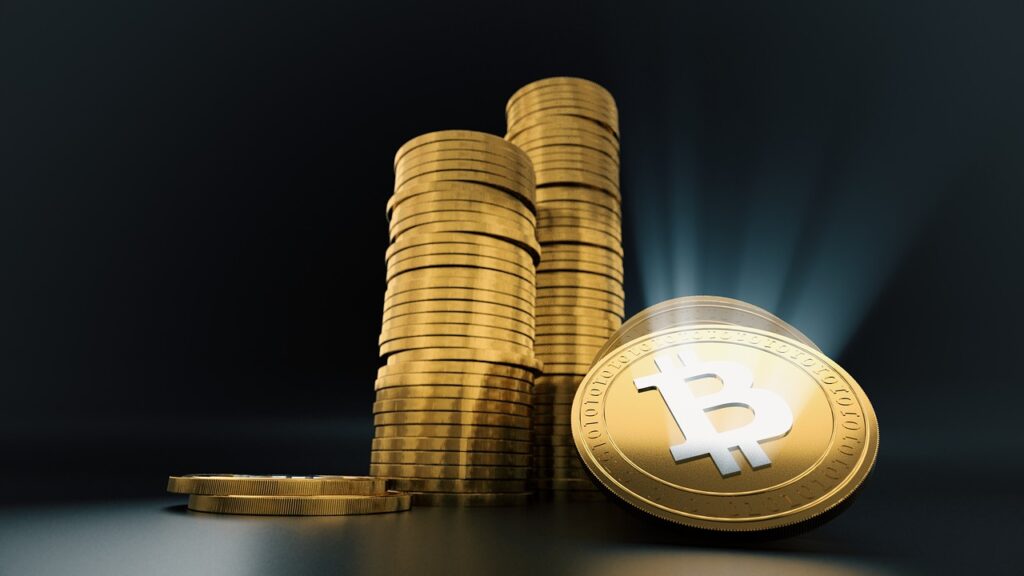 With several authentication layers and the usage of cold wallet storage, security is a top priority.
For each referral, Bybit pays $20, and referred users get $20. It offers 13 languages of support for traders.
The Bybit exchange currently offers 20 cryptos including Aave ("AAVE"), Bitcoin ("BTC"), Bitcoin Cash ("BCH"), and Cardano's ADA ("ADA") among others.
Binance
With over 120 million users in 100+ countries including Switzerland, Binance is the biggest cryptocurrency exchange in the world.
It offers sophisticated trading features and tools and accepts CHF deposits from Swiss investors.
For crypto traders wishing to advance their cryptocurrency investments, Binance is one of the best exchanges in Switzerland because of its dependable platform, quick transaction speeds, and first-rate customer service.
Bitcoin Suisse
One of Switzerland's oldest and most reputable cryptocurrency exchanges is Bitcoin Suisse.
They are a licensed, multi-service financial company providing cryptocurrency and fiat currency trading.
Low fees, high liquidity, quick deposits and withdrawals, API interfaces, and cryptocurrency staking are just a few of the significant advantages provided by Bitcoin Suisse.
Trading in cryptocurrencies, over-the-counter (OTC) trading, custody services, and initial coin offerings are some of the services provided by Bitcoin Suisse (ICOs).
According to the official website, 'the clients trust this exchange with over CHF 5 billion in cryptocurrencies.
The service also aggregates the best available market prices from across the most popular cryptocurrency exchanges on a global scale, and crypto-assets can also be traded against various FIAT currencies, which also makes this a solid option for beginners who are just getting into the crypto sphere for the very first time.'
SwissBorg
Looking for the finest alternative cryptocurrency exchange in Switzerland? SwissBorg is another top-rated digital asset exchange.
Users of SwissBorg have access to a wide range of tokens that may be staked on both set and flexible terms; some tokens, like SAND, provide up to 12% APY. It also offers a Launchpad option so new projects can debut on its platform.
Relai
Based in Switzerland, the Relai app is a Bitcoin-only exchange. The main goal of Relai is to make Bitcoin trading as simple as possible.
eToro
eToro, one of the top cryptocurrency brokers, offers social trading and user-friendly mobile trading tools.
For traders looking to buy Bitcoin in Switzerland, eToro is a popular option because of its affordable fees and small spreads.
Users in Switzerland can use their eToro accounts to buy Shiba Inu, Solana, XRP, Polkadot, Litecoin, and others.
Customers can also make payments using many methods, such as a PayPal account, a credit or debit card, or other supported plans. It provides special functions like copy trading.
Users can trade various financial assets on the social trading and investment platform eToro.
This covers commodities, stocks, ETFs, and cryptocurrency. The Financial Conduct Authority (FCA) in the UK and the Cyprus Securities and Exchange Commission (CySEC) oversee the platform, which has its headquarters in Cyprus. Almost a hundred nations, including Switzerland, provide eToro.
Interestingly, consumers at eToro can start investing in digital assets right now with just a $50 minimum deposit requirement.
eToro is regarded as one of the top bitcoin exchanges in Switzerland. The minimum trade amount is $10, so keep that in mind while buying cryptocurrencies. But you must first meet the requirements for the $50 deposit.
Coinbase
Coinbase is one of the best cryptocurrency exchanges for new investors. The exchange had over 70 million members at the time of writing, many of whom could select this particular option because it has one of the most accessible user interfaces available.
Users can open a Coinbase account in minutes and use one of the numerous accessible payment methods, such as a debit or credit card or an e-wallet, to invest in any cryptocurrency the exchange offers.
Moreover, users should know that credit or debit card transactions cost the most for a 3.99% account.
Coinbase might be one of Switzerland's customers' best options if they wish to purchase more than 100 cryptocurrencies on a secure exchange with a sizable user base and an excellent reputation.
Conclusion:
In conclusion, Bitcoin and other cryptocurrencies are increasingly popular in Switzerland, and investors are looking for cryptocurrency exchanges where they can buy, sell, and trade these digital assets on a registered and secure platform.
The best platforms in Switzerland for buying and selling Bitcoin are Uphold, Bybit, and SwissBorg, which accept CHF deposits from investors.
Each platform offers trading in a number of cryptocurrencies, and you can buy or sell Bitcoin and other publicly available cryptocurrencies.
There are several platforms you can buy digital assets in the country, but trying out any of the above best crypto exchanges in Switzerland might convince you that you indeed need a reliable platform to trade crypto assets.