Last updated on August 21st, 2023 at 11:16 am
The Broad Impact of Nigerian Footballers in Society
Nigerian footballers have always been a source of pride, dominating pitches globally. Away from the stadiums, their contributions extend to social causes, business, and even entertainment. This article dives into their vast influence beyond the game.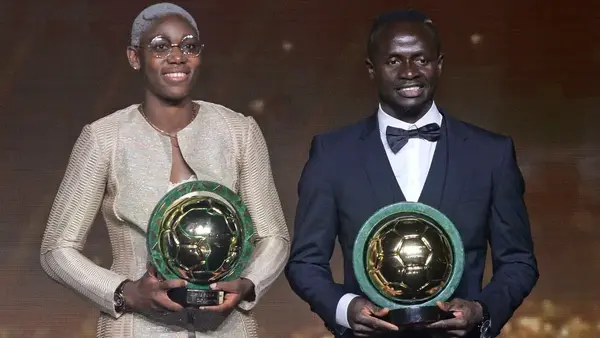 Charity and Philanthropy: Giving Back to the Community
Many Nigerian footballers have started foundations or directly contributed to social causes.
Didier Drogba: Although Ivorian, his influence in West Africa is notable. His foundation has made significant contributions to healthcare and education in the region.
Nwankwo Kanu: The ex-Arsenal star set up the Kanu Heart Foundation, which has helped numerous children get life-saving heart surgeries.
Business Ventures: Investing in the Future
Jay-Jay Okocha: Apart from his dazzling skills on the pitch, Okocha has ventured into various businesses, including a chain of relaxation spots and clubs in Lagos.
Mikel John Obi: His ventures include an investment in the real estate sector.
Advocacy and Social Influence
Footballers often use their platform to shed light on societal issues.
Asisat Oshoala: The star of the Nigerian women's football team, she has consistently advocated for better conditions and recognition for female athletes in Nigeria.
Odion Ighalo: He used his platform to raise awareness about the challenges and tragedies occurring in Nigeria, particularly in areas affected by conflicts.
Engaging with Fans: Football and Betting
For fans wanting an active engagement with football, platforms like Sure bet offer a way to predict game outcomes, enhancing their footballing experience. As one of Nigeria's top online sports betting sites, Surebet247 serves as a nexus between fans and their beloved sport.
Cultural Impact: Promoting Nigerian Heritage
Nigerian footballers actively promote the nation's rich cultural tapestry.
Victor Moses: He often showcases his Nigerian heritage, sharing posts about local food, music, and traditions, serving as a cultural ambassador.
Ahmed Musa: Frequently spotted donning traditional Nigerian attire, Musa's pride in his heritage is palpable.
The Broader Influence of Sports Celebrities on Culture and Society
Role Models for the Youth
Sports stars often play a pivotal role in shaping the aspirations and morals of the youth. Their discipline, determination, and commitment to excellence serve as tangible examples for young individuals.
Samuel Eto'o, another footballer from neighboring Cameroon, has always been vocal about the importance of education and hard work, inspiring millions of African youths.
Nigerian Olympic athletes, such as Blessing Okagbare, have showcased resilience and determination, demonstrating that with hard work, one can achieve greatness on the global stage.
Bridging Cultural Gaps
Sport, being a universal language, bridges cultural gaps. Nigerian sports stars, by performing internationally, introduce diverse audiences to Nigerian culture, values, and traditions.
Football tournaments like the FIFA World Cup or the African Cup of Nations provide platforms for players like Wilfred Ndidi and Victor Osimhen to represent not just their skills, but their homeland's rich cultural fabric.
Philanthropy and Development: A Cycle of Giving Back
It's not uncommon for sports celebrities to reinvest in their communities, understanding the impact of their support.
Emmanuel Emenike, a Nigerian footballer, once rebuilt a hospital in his hometown, understanding the healthcare needs of his community.
Many sports personalities also sponsor scholarships, understanding the power of education in transforming lives and breaking the cycle of poverty.
The Global Picture: Advocacy on a Larger Scale
Sports celebrities often have a reach that goes beyond borders. Their influence can be harnessed to address global issues like racial discrimination, poverty, and climate change.
Anthony Joshua, the British-Nigerian boxer, consistently showcases his pride in his Nigerian heritage, and his platform allows him to address broader social issues affecting the diaspora and beyond.
In Conclusion: A Legacy Beyond the Game
The tales of Nigerian sports celebrities offer more than just records, titles, or thrilling matches. They provide stories of hope, perseverance, and the unyielding spirit to give back. These athletes have skillfully used their platforms to shine a light on societal needs, and in doing so, have transcended their roles from mere sports personalities to significant agents of change.
In an era where the line between fame and responsibility often blurs, Nigerian sports icons stand as a beacon, reminding us that influence, when wielded correctly, can have ripple effects far beyond the confines of a stadium or a sports arena. Their stories inspire not just upcoming athletes but every individual to look beyond personal achievements and understand the broader impact one can make in society.
Ultimately, these figures remind us of the potent blend of passion, purpose, and platform. They reiterate that success is not just about personal accolades but about the difference one can make in the lives of others.