Last updated on September 20th, 2023 at 12:30 pm
The Nigerian National Petroleum Corporation (NNPC) has produced 19 Group Managing Directors (GMD) since its formation in 1977. NNPC formation is tied to the discovery of oil in commercial quantity in 1956 at Oloibiri, present-day Bayelsa state
The NNPC was formerly known as the Nigerian National Oil Corporation (NNOC) which was in charge of the oil management in the country in 1971, the same year Nigeria joined the Organisation of the Petroleum Exporting Countries (OPEC) as its tenth member.
Table of Contents
Who is the first GMD of NNPC?
Chief Festus Remilekun Ayodele Marinho was the first GMD of NNPC in April 1977 under the military regime of Chief Olusegun Obasanjo.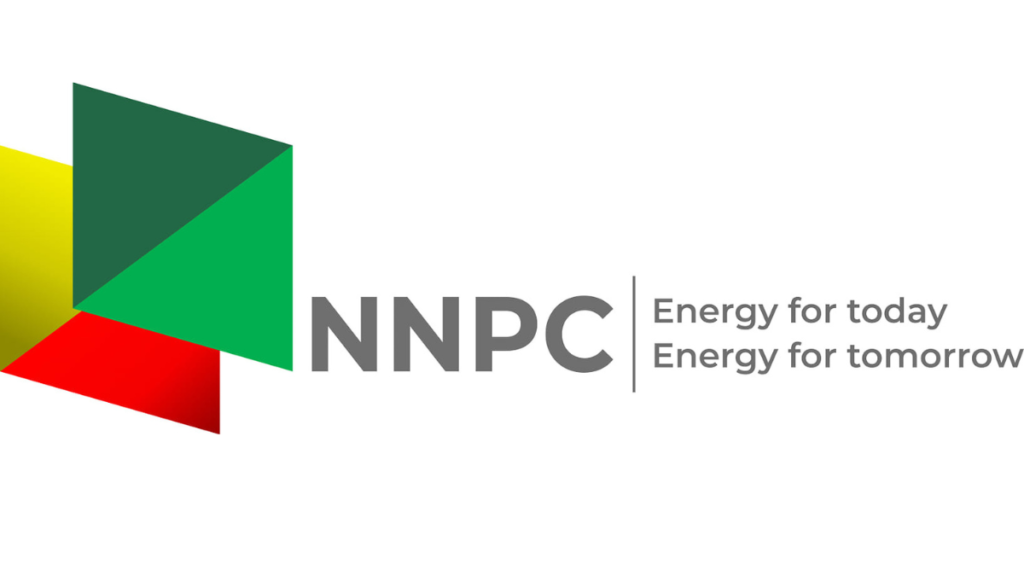 This is a sequel to the merger of NNOC with its operational functions and the Federal Ministry of Mines & Power with its regulatory responsibilities that birthed the Nigerian National Petroleum Corporation (NNPC) in April 1, 1977.
Since the appointment of Chief R. A. Marinho as the pioneer Managing Director of the NNPC, the corporation which is now known as NNPC Limited had 18 MDs to steer the affairs of Nigeria's 'money-making machine'.
From 1977 to date, here is the complete list of GMDs of NNPC:
Chief R. A. Marinho (April 1977 – April 1980)
Chief Festus Remilekun Ayodele Marinho also known as the Doyen of Nigeria's oil corporation was in charge of NNPC from April 1 1977 to April 1980.
Chief Marinho, an alumnus of the University of London was born on December 30, 1934, in Ijebu-Ode. He attended St. Gregory's College Obalende, Lagos.
He was a 'College Scholar' in 1957 at the then University of College, Ibadan, graduating with a Bachelor of Science (Special Honors) in Physics from the University of London in 1960.
He would later return to the United Kingdom for his postgraduate studies in Petroleum Reservoir Engineering from 1960-61 at the Imperial College, London.
He will forever be remembered for his assertiveness during his reign at the NNPC. He stepped on toes because he was a symbol of transparency and accountability.
Odiliyi Lolomari (April 1980 – August 1981)
The interesting career path between the second NNPC GMD Chief Odiliyi Lolomari and his predecessor is that both men joined Nigeria's oil corporation on the same day and they both had Physics as their first degree.
Chief Lolomari was appointed as the GMD of NNPC by the civilian administration of President Shehu Shagari from April 1980 to August 1981.
Lolomari was a graduate of the University of London and later got a diploma from Imperial College, London.
He was also Nigeria's representative at the Organisation of Petroleum Exporting Countries (OPEC).
Lawrence Amu (October 1981 – November 1985)
Alhaji Shehu Shagari appointed Mr. Lawrence Abiodun Amu as the third head of NNPC in October 1981, he was in charge till November 1985. Born on December 231933, Amu died on August 26, 2019, aged 85.
Aret Adams (November 1985 – April 1990)
Aretenekhai Godwin Adams was the fourth man to head NNPC. He was appointed by the military regime of General Ibrahim Babangida in November 1985. The former NNPC GMD died on August 8, 2002, at Lagoon Hospital in Lagos, at the age of 64.
Thomas John (April 1990 – June 1992
The fifth Managing Director of NNPC was Dr. Thomas John from April 1990 to June 1992. After 27 years he left the NNPC, the administration of President Muhammadu Buhari appointed Chief Thomas as the Acting Alternate Chairman of the NNPC's Governing Board on June 25, 2019.
Edmund Daukoru (June 1992 – October 1993)
His Royal Highness Edmund Maduabebe Daukoru was appointed as the sixth boss of NNPC by IBB in June 1992, he vacated the office in October 1993.
Born October 13, 1943, HRH Daukoru would later be appointed by the civilian administration of Chief Obasanjo in July 2005 as the Minister of State for Energy and became the Secretary General of OPEC in January 1, 2006.
Before Daukoru's appointment as a cabinet member, he served as Presidential Advisor on Petroleum and Energy to Obasanjo in 2003.
He ascended the throne of his forefathers as the Amayanabo of Nembe Kingdom in Bayelsa State on February 23, 2008.
He was a former employee of Shell International Petroleum Company. He joined Shell in 1970 as Chief Geologist to General Manager of Exploration in Nigeria and rose to become Group Managing Director of the Nigerian National Petroleum Corporation. Daukoru has a PhD in Geology from Imperial College, London.
Chamberlin Oyibo (November 1993 – August 1995)
Chamberlin Oyibo steered the affairs of the Nigerian National Petroleum Corporation between November 1993 to August 1995.
Dalhatu Bayero (August 1995 – May 1999)
The military regime of Nigeria's late despot leader Gen Sani Abacha appointed Kano Prince Alhaji Dalhatu Bayero in November 1993. He was the last man to head Nigeria's oil corporation during the military era.
The former MD of NNPC died in June 2008 and was buried according to Islamic rite at Kofar Kudu in Kano emir's palace on June 16, 2008.
Despite being from a flamboyant Kano royal family, Alhaji Dalhatu Bayero lived the simplest life as the head of NNPC. No NNPC boss lived such a humble life since he left the corporation in May 1999.
When the NNPC headquarters was moved to Abuja, Alhaji Dalhatu Bayero chose to continue his simple living devoid of extravagance, until he was compelled to move into the NNPC official exotic apartment at Asokoro, Abuja.
Jackson Gaius Obaseki (May 1999 – November 2003)
Gaius-Obaseki is the ninth MD of NNPC and the first Group Managing Director of the oil corporation in Nigeria's fourth republic.
Obaseki joined the NNPC in 1972 and rose to become the overall head in May 1999. He bagged a Geology degree from the University of Ibadan.
Although Obaseki brought some policy changes during his reigns at the NNPC, that would not stop him from entangling himself in some controversies.
For instance, Gaius-Obaseki once described himself as the most prudent and cheapest NNPC GMD when people raised questions about how he spent NGN500 million on hotel bill at Abuja Hilton.
Funsho Kupolokun (November 2003 – December 2007)
Funsho Kupolokun became the 10th GMD of NNPC in November 2003. Before his appointment as the NNPC boss, Engr Kupolokun headed several departments and units at the oil corporation, including Special Projects, Petroleum Engineering Department, and Commercial & Investment among others.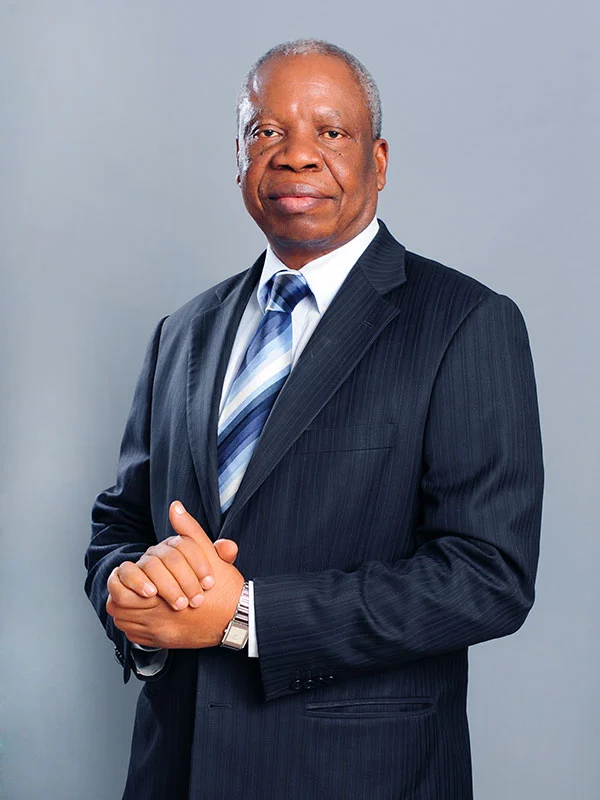 He was the Special Assistant to President Obasanjo on Petroleum Matters in 1999 before his appointment to head the NNPC.
Born in 1947, Kupolokun was one of the pioneer employees of NNOC which later changed to NNPC. He graduated from the University of Lagos in 1971 with a degree in Mechanical Engineering as a Shell scholar.
Abubakar Lawal Yar'Adua (August 2007- January 2009)
Appointed by the late President Shehu Musa Yar'Adua in August 2007, Alhaji Abubakar Lawal Yar'Adua started his career at the NNPC as a corps member in 1976 at the Kaduna Refinery and Petrochemical Company (KRPC).
After obtaining degrees in Chemical Technology at Sofia University, Bulgaria, he returned to Nigeria for one-year mandatory service.
He rose through the ranks, becoming the Executive Director of KPRC and becoming the MD of KRPC in January 2000.
From KPRC, Abubakar Lawal Yar'Adua managed the affairs of NNPC as the GMD from August 2007 to January 2009. He was the 11th head of NNPC.
Mohammad Barkindo (January 2009- April 2010)
Late President Yar'Adua appointed Mohammad Sanusi Barkindo as the Group Managing Director of NNPC in January 2009, he was in charge till April 2010.
Born on April 20, 1959, Barkindo was in charge of several departments of the oil corporation until his appointment as the head of NNPC, including General Manager of the London Office and coordinator of special projects.
A graduate of Ahmadu Bello University (ABU) with another degree from Southeastern University, Washington DC, Barkindo died on July 5, 2022.
Shehu Ladan (April 2010- May 2010)
Alhaji Shehu Ladan had the shortest tenure as the GMD of NNPC. The lawyer-turned-oil specialist was the Group General Manager of Human Resources in 2004.
He was appointed the Deputy Managing Director/CEO of Nigerian Liquefied Natural Gas (NLNG) Ltd in 2006. NLNG is a joint venture company that has NNPC, Shell, Total and Agip as shareholders.
He was appointed Group Executive Director (GED) of Commercial and Investment of NNPC in October 2007.
Alhaji Ladan had his bachelor's (LLB) and master's (LLM) Law degrees at Ahmadu Bello University in Zaria, Kaduna State
Austen Oniwon (May 2010- June 2012)
Appointed and fired by the administration of Goodluck Jonathan, Austen Oniwon was the 14th GMD of NNPC.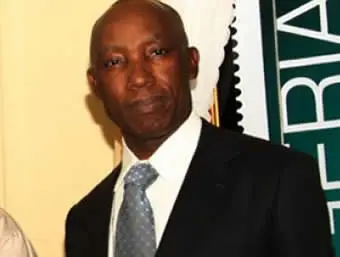 With a degree in Chemistry from the ABU, Zaria, Kaduna State, Oniwon headed many positions before he rose to become the head of the state-owned corporation.
On June 26, 2012, President Jonathan committed the entire management of NNPC to compulsory retirement including the GMD and six Group Executive Directors of NNPC: 1) Finance and Accounts; 2) Exploration and Production; 3) Corporate Services; 4) Refineries & Petrochemicals; 5) Commercial and Investments; and Gas and Power.
Andrew Yakubu (June 2012 – August 2014)
Andrew Yakubu was the 15th NNPC boss. He remained the most controversial NNPC chief because of several corruption allegations that bedevilled his leadership.
He was in charge of the NNPC when the PDP government along with the former Minister of Petroleum Resources Mrs. Diezani Alinson-Madueke were accused of failing to remit billions of dollars to the federation account.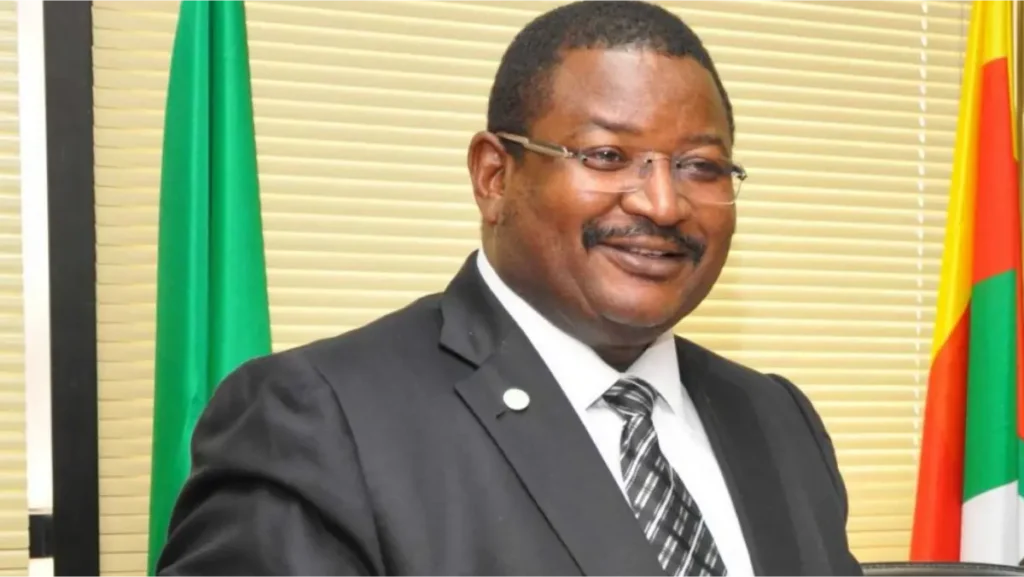 A graduate of Chemical Engineering from the Ahmadu Bello University, the Kaduna home of Andrew Yakubu was ransacked on February 3, 2017, by the operatives of the Economic and Financial Crimes Commission (EFCC) where he kept the sum of $9.8 million, and £74,000 stashed in a fire-proof safe.
He sued Nigeria's anti-graft agency that the monies were 'clean' and was acquitted by court in March 2022,
Joseph Dawha (August 2014 – August 2015)
Joseph Thlama Dawha was the former GED of Exploration & Production at NNPC before his appointment as the 16th NNPC chief by President Jonathan.
Ibe Kachikwu (July 2015 – August 2016)
Ibe Kachikwu was appointed by the civilian administration of ex-president Buhari. The University of Nigeria-trained lawyer has a diverse range of experiences in media and oil.
With a Master's and Doctorate Degree in Law from Harvard University, Ibe Kachikwu was a former Minister of State, Petroleum Resources.
Maikanti Baru (August 2016 – June 2019)
Maikanti Baru is an ABU-trained Mechanical Engineer with first-class honors. He also has a PhD in Mechanical Engineering.
He had a fantastic experience in the oil and gas sector before his elevation to the position of NNPC GMD in 2016.
Mele Kyari (July 2019 till Present)
Born on 8 January 1965, Mele Kolo Kyari is a trained Geologist from the University of Maiduguri. He is the incumbent and 19th GMD of the NNPC.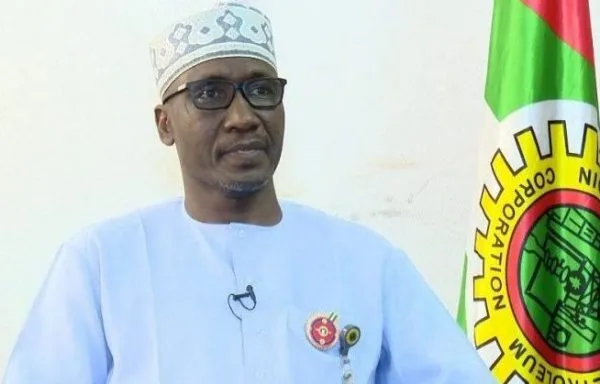 Under Kyari, the NNPC transformed from a corporation to a limited liability company on July 19, 2022 and is now known as Nigerian National Petroleum Company Limited following the signing into law Nigerian Petroleum Industry Bill on August 16, 2021, now known as Petroleum Industry Act, 2021.
His 'portfolio' changed from GMD to Group Chief Executive Officer (GCEO). He held several positions at NNPC before it metamorphosed into a limited liability company.
He once promised to make all Nigeria's four refineries working (Old Port Harcourt Refinery; Warri Refinery and Petrochemical Company (WRPC); Kaduna Refinery and Petrochemical Company (KRPC); and New Port Harcourt Refinery and Petrochemical Company (PHRC).
At the time of this publication, the four refineries remained unproductive and gulped billions of naira yearly as maintenance while Nigeria paid trillions of dollars as payment subsidy.
Mele Kyari was appointed as NNPC boss in July 2019 by former President Buhari. There are rumors that he was fired by the incumbent president Bola Ahmed Tinubu, but NNPC said it was not true.
Conclusion
Nigeria has had 19 GMDs of NNPC, no woman has ever been appointed as the oil corporation boss since 1977.