Oman will most likely experience a surge in its tourism following the release of a list of over 106 countries that can enter Asian country without a visa for up to 14 days.
Data from Oman's National Centre for Statistics and Information (NCSI) showed that the Arabian country attracted over 4 million visitors around the world in 2019.
When compared with the number of visitors to the country in 2017 which had 3.1 million, Oman's tourism has the potential to be one of the largest sectors in the country.
Table of Contents
Going by this, Oman's decision to open its doors to over 100 countries without a visa around the world is part of its plan to expand its tourism sector.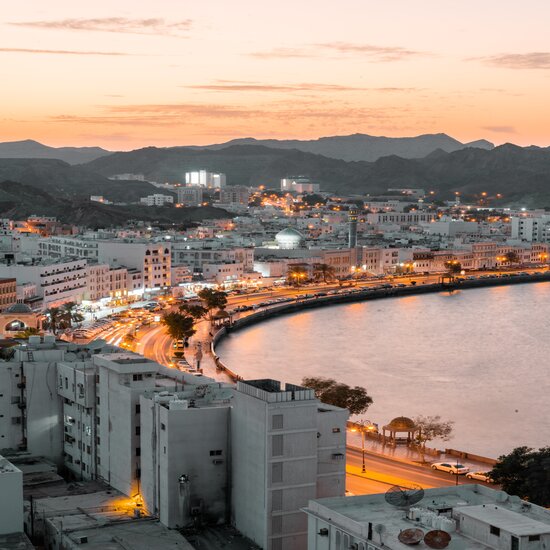 Oman Visa-free countries
Categorizing the countries based on their continent, they do not have equal numbers. Here is it:
Europe:
In total, 106 counties can enter Oman without a visa for up to 14 days or two weeks. A breakdown shows that countries in Europe have the highest slots.
Citizens from 48 European countries can enter Oman without a visa:
Albania
Andorra
Austria
Azerbaijan
Belarus
Belgium
Bosnia and Herzegovina
Bulgaria
Croatia
Cyprus
Czech Republic
Denmark
Estonia
Finland
France
Georgia
Germany
Greece
Hungary
Iceland
Ireland
Italy
Kazakhstan
Latvia
Liechtenstein
Lithuania
Luxembourg
Macedonia
Malta
Moldova
Monaco
Netherlands
Norway
Poland
Portugal
Romania
Russia
San Marino
Serbia
Slovakia
Slovenia
Spain
Sweden
Switzerland
Turkey
United Kingdom
Ukraine
Vatican
Asia:
One would have expected that Asia where Oman belongs would have the highest number, but it has 27 countries from the continent.
5 countries – out of the 27 – are members of the Gulf Cooperation Council (GCC). The five GCC countries are:
Kuwait,
Bahrain,
UAE,
Qatar, and
Saudi Arabia
GCC countries do not require visas to enter Oman. They also enjoy the privilege of entering Oman without visa limits.
Others with 14-day visa-free are:
Armenia
Bhutan
India
Iran
Japan
Jordan
Kyrgyzstan
Laos
Lebanon
Malaysia
Singapore
South Korea
Taiwan
Tajikistan
Turkmenistan
Uzbekistan
Vietnam
Thailand
Indonesia
Maldives
Brunei Darussalam
China includes Hong Kong and Macau
Africa:
Only seven African countries enjoy Oman's visa-free entry privileges. They are
Algeria,
Egypt,
Mauritania,
Morocco,
Seychelles,
South Africa, and
Tunisia
South America:
Passport holders from all the 12 South American countries may visit Oman with a 14-day visa-free entry.
They are:
Argentina
Bolivia
Brazil
Chile
Colombia
Ecuador
French Guinea
Paraguay
Peru
Suriname
Uruguay
Venezuela
North America:
Out of the 23 countries in North America, only 10 of them can enjoy this privilege, they are:
Canada
Costa Rica
Cuba
Guatemala
Honduras
Mexico
Nicaragua
Panama
Salvador
United States
Oceania:
In Oceania, only citizens from two countries can Oman visa-free, according to Oman's Foreign Ministry.
They are:
Other visitors
Visitors from other countries who wish to enter Oman are mandated to obtain a visa prior to travel. All visitors must hold a passport valid for 6 months
Oman visa-free entry for India
For Indian tourists, there are exemptions. For instance, Indian tourists or visitors can obtain a visa on arrival if they possess an entry visa from the following countries:
Canada
26 Schengen countries
US,
Japan
The United Kingdom,
Additionally, Indian tourists can also obtain visas on arrival if they have a resident permit from any of the GCC countries and work in an approved profession as specified by the Omani government.