Last updated on December 17th, 2022 at 11:28 am
In 2019, the number of visitors to Italy from the United States was 6,092,750. Italy receives second-highest visitors from the U.S during the period, according to Annuario Statistico Italiano 2019.
So, this information is for you if you're planning to visit some of the ancient places in Italy. You must know that you are subject to Italy's visa and immigration policy.
However, the US-Italy travelers enjoy some traveling privileges known as Visa Waiver Program (VWP) between the countries.
It is known as ESTA or Electronic System for Travel Authorization which enables US citizens to enter Italy without a visa for a maximum of 90 days. It is reciprocal.
Italy is among 32 European countries that enjoy the US' ESTA programme. That's citizens of countries that can enter US for up 90 days before they are required to obtain a visa. They are 40 countries on ESTA programme in all.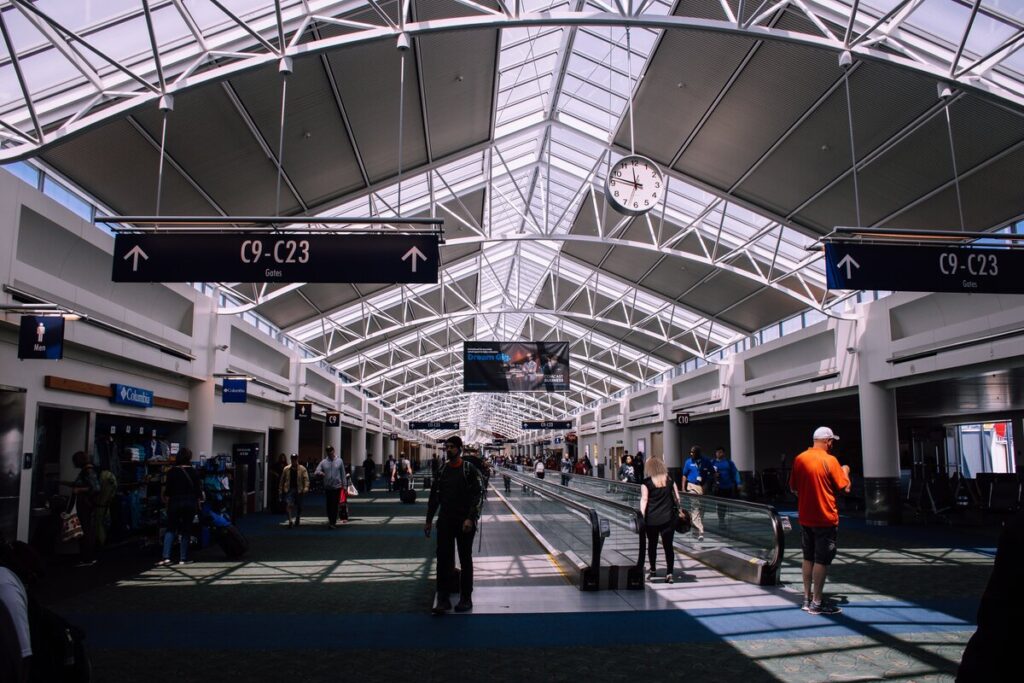 Note: If you are not a US citizen and your country does not share any visa waiver agreement with Italy, you MUST have a valid visa to enter Italy.
That said, it is also imperative to point out that there are no restrictions for US citizen to enter Italy whether for tourism or business US-Italy travel has no restrictions.
Also, the former Italy's Green Pass system is no longer needed by travelers to enter Italy.
US-Italy travel restrictions
At the peak of COVID-19 pandemic, the Italian government, like every other sensitive government around the world, put in place health safety measures that requires travelers to the country to have a negative COVID-19 test certificate or documentation known as the Green Pass system.
But from June 1, 2022, the Italian government relaxed this requirement, meaning travelers no longer need to show any Covid-19 vaccination for entry, according to the Italy's Ministry of Health.
What are the requirements for US citizens to enter Italy?
The requirements for US citizen wanting to travel to Italy depend on the status of travel because they considered Americans in Italy as:
non-resident or
resident, depending on the duration of stay.
Resident status:
A US citizen who stays in Italy for more than 90 days attain the resident status, these set of people includes Americans who travel to Italy for work or invest in Italy or who want to live in Italy. But, it isn't automatic, there are certain conditions to be met.
Requirements for resident status in Italy
1) US citizens must obtain an entrance visa at an Italian consulate in the US.
2) An American who is already in Italy but wants to stay for more than 90 days is required to go back to their country to apply for an entrance visa for them to gain resident status.
3) They must obtain a permit of stay (permesso di soggiorno) upon arrival in Italy.
4) Get permit of stay application kit at any of the 14, 000 national post office and keep a copy of the receipt issued, according to details obtained on Italy's immigration portal.
5) It is mandatory for the holder of permit of stay to visit the Italy's local Vital Statistics Bureau to submit application for residency.
Getting Italy's certificate of residence takes 30 days or a maximum of 60-day.
6) If a US citizen wants to stay in Italy for more than a year, Italy's Presidential Decree no. 179 of September 14, 2011 requires that the person sign an "integration agreement" at the local prefecture or at the provincial police headquarters.
Failure to sign the integration agreement may lead to expulsion from Italy.
Work Permits: For US citizens who have a job offer in Italy:
must obtain a work permit provide by the prospective employer
must obtain a work visa from the Italian Consular authorities in the United States.
Benefits of Italian residency
1) A holder of Italian residency can import duty-free cars within six months of receiving the certificate of residence from the Anagrafe.
2) The person can import household goods duty free within six months of receiving the certificate of residence.
3) In case of a lost, US citizen has the ability to request for replacement of documents such as Permission to Stay, Residence Permit, Motor vehicle documents registered in Italy, and Passport or other identification issued by the U.S. Government.
Non-Resident Status
US citizens non-resident in Italy are persons who visit Italy on a 90-day visa-free programme. This set of people may include American tourists to Italy's historical locations, or persons who are vacation or a duration-based research.
Requirements:
That fact that US citizen can enjoy a 3-month visa-free visit Italy doesn't mean there are no conditions to be met.
1) Under the Italian Law, beginning from May 28, 2007, you are required to complete a declaration of presence or dichiarazione di presenza in Italian.
2) US tourists are mandatory to obtain a stamp in their passport upon arrival at the Italy's airport, the same rule applies to all non-Schengen-countries.
3) Keep a copy of the receipt issued by the Italian authorities.
US-Italy travel advice
As of October 4, 2022, US-Italy travel advisory was on level 2, which means an increased caution. Regardless, US citizens who wish to travel to Italy need to take their personal security seriously.
Here are some security tips to help you and your family safe whenever you visit Italy.
1) Italy recorded some terrorist attacks between April 25, 1969 and August 2, 1980, while several individuals have been deported in the past for the terrorism views. What this means is that terrorist groups may continue to plot attacks in Italy (just like any country). Stay alert when you visit locations that are usually targeted by extremists.
2) You no longer need to the green pass system at the time of publication, but this regulation may change if there is need to.
3) Internet romance and financial scams are prevalent in Italy, don't fall for their tricks.
4) Take care of your belongings at crowded tourist centers of Italy.
5) They can fine touristsAvoid buying counterfeiting products when you're in Italy because tourists can be fined for doing so.
6) Keep your car doors locked.
It is advisable to enroll in the Smart Traveler Enrollment Program (STEP) to receive Alerts. STEP also makes it easier to locate you in an emergency.
Summary:
As a citizen of the United States, you can travel to Italy without a visa and stay up to 90 days
The U.S and Italy have Visa Waiver agreement for three months.
The US citizen who wants to stay or work in Italy for more than 3 months needs to obtain an entrance visa and residence permit in the the US before coming to Italy. Such person attain an Italy's resident status upon application.