Last updated on April 14th, 2023 at 01:16 pm
Update: On Friday, May 6, 2022, some aides to political office holders in Osun and party loyalists said the batch 5 OYES cadet portal has been opened for a fresh application, but it took the authorities a few days before the application was opened for interested Osun residents to submit their applications. 
OYES which means Osun Youth Empowerment Scheme was the brainchild of the former governor of the Osun State Ogbeni Rauf Aregbesola.
Governor Ademola Adeleke has now changed the name of OYES to Imole Youth Corps.
This article shows you the process of applying for OYES 2022, the requirements, and the dos and don'ts to have a successful application.
OYES vs N-power
Federal Government took the OYES scheme template in 2015 to design its N-Power job programme which had temporarily engaged up to 1,000,000 Nigerian youths under its graduate scheme and thousands of others under the non-graduate programme.
Requirements:
Must be residents of Osun State
Valid email address preferably Gmail
A passport photograph must not be more than 100 KB
Note: Batches 1-4 are not eligible to apply.
OYES Application Process
Use the OYS application link portal.oyes-osun.org.ng to sign up
An activation link will be sent to your email address
Activate your account and login to proceed with the application process.
After filling out the online form, ensure to check that the information you supplied is accurate
Click the submit button.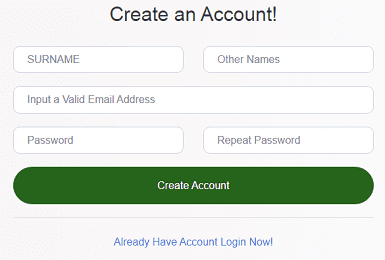 Components of OYES Programme:
OYESTECH,
O'AMBULANCE,
Traffic Marshals,
Green Marshals,
Public sanitation,
Public Works Brigade,
Green Gang,
Osun Sheriff Corps,
Osun Paramedics,
Sanitation Czars and Teachers Corps are thereafter deployed to productive services in these identified areas of our socio-economic life.
Other states in Nigeria have borrowed the creativity and the model of the programme to empower their youths.
It is also believed that N-power, Nigeria's government youth empowerment programme, was designed using the OYES template.