Last updated on June 8th, 2022 at 07:43 pm
Do you know you don't have to break the bank to set up a recharge card printing business in Nigeria? This is one of the businesses you can start with less than N105,000 or less (depending on the tools you already have). In this guide, I'll show you how and why it's a good time to start this business at the time bank charges an extra N6.98K on the N100 voucher and others when you are using the USSD code.
If you need a format of business plan for a recharge card venture, you can check for more details at https://infomediang.com/recharge-card-printing-business-plan
So, let's get started…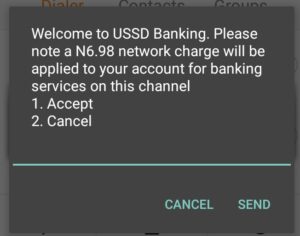 One good thing about this business is that you can quickly rise to be the distributor in your area. You can also sell vouchers through share etc for all networks like Glo, mtn, airtel, Etisalat (9mobile), and other vouchers available.
Tools To Start Voucher Printing Business
As earlier stated, you don't a large amount of money to get started, however, to make things simpler for the smooth running of this business, here are some of the tools you need (depending on your method of printing):
Starting capital
Laptop or pad
Stable internet connection
A valid e-mail address.
Recharge card printing machine.-printing press
A3/A4 paper
Software for de-encrypting the pins
Before I outline some of the specifics for you to roll out your business, let's first explore two major ways to start printing vouchers.
Two Major Ways of Printing Recharge Card:
Voucher card machine
Voucher software
Card Voucher Printing Machine
There are recharge card printing machine vendors spread across Lagos, Port Harcourt, Abuja, and other parts of the country.
The price ranges from N50, 0000 to N80,0000, depending on the brand and your location. It is portable. Its something you can put in your bag and move around with.
How the machine works
To print telecom vouchers from your machine, deposit into the account associated with the machine, just like the way your phone works, without credit you can't make calls, likewise the machine.
The machine has a dedicated account which you deposit into. After getting the machine, you need a minimum deposit of N10,000.
The higher the money you deposit into the account associated with, the higher the number of vouchers you are able to print. Without recharging it by depositing money into the account you can't print cards.
Once the deposit is done into the account, the bank credit the machine back with that same amount.
Voucher software
If you already have a laptop and a printer, you can order the recharge card software. With just N20,000 you can start on a small scale and start printing cards and sell in your community.
Recharge card software is always cheaper than the machine, but you'll need a laptop plus a personal printer to use the software.
How to use software to print vouchers
First, contact your mega dealer to order the software
Download the software on your laptop
Encrypted pin codes will be sent to your email address. The pin codes can then be de-encrypted by using the software
Connect with your printer and start printing them out for sale.
How much is recharge card software?
Most times, there are some mega dealers that offer the software free for their customers, you would only need to pay for e-PINS which is between N10,000-N15,000 depending on the dealer.
Advantages of recharge card business
To go into any business, you must have done your market research and be sure that its benefits outweighs its challenges. Here are some of the advantages of the recharge card business:
Affordability than online recharge:
To use the online recharge, you will have to pay an extra N6.98 network charge, which makes the printing cards cheaper than the online recharge. It also means that more Nigerians will buy the printed version more because it's now more affordable than the online version.N100 voucher through your bank cost N106.98 or more plus the VAT. The paper voucher is N100.
Always in high demand:
People buy cards to make calls, to subscribe for data, and to send SMS to loved ones. This means you can make a profit as long as you have enough customers in your community.
Now that you have the direction you want to go in starting your recharge card printing business, here are some other tips to help run a profitable business.
Is the recharge card printing business profitable?
Recharge card printing is a lucrative business considering the number of Nigerians that use mobile phones and still use the conventional method of recharge top-up.
Even though online recharge card/top-up is doing great, millions of Nigerians still buy paper recharge cards.
If you're financially buoyant to get the voucher printing machine, then you could start selling at cheaper prices in your community to have upper hands over other retailers.
You could even be supplying other small sellers around
If you are starting on a small scale or distributor in your community, you can get started with N150,000 or less most especially if you already have laptop, printer.
Cost of setting up a voucher printing business in Nigeria:
Fairly used laptop: N40,000
A4 paper (for printing): N1,500
Printer: N15,000
Refill printer turner cartridge: N1,200
Cost of ePins for a start: N15,000
Small Generator: N30,000
The cost of starting a recharge card printing business in Nigeria is between N100,000-N120,0000 (This is a small-scale costing).
NOTE: One-time refill alone can print more than 30,000 pins
As your business grows, you can purchase a small generator in case of poor power supply.
The last part I'll like to talk about, which I'm sure is going to interest anyone who wants to go into business is:
How much can I make from printing recharge cards?
When you buy GLO from your mega dealer for N92-N93, you will make at least N7 on a voucher.
If you sell in bulk, you may sell it for them at N96. That means you will making N4 per voucher. If the retailer buys 200 pieces of glo voucher, that's a profit of N800
If you have a big market and able to sell double of that, that N1600.
The truth is that Nigerians use recharge cards a lot, you can be making N4,000 on glo alone in a day (depending on your market and location).
For MTN, it's most expensive than GLO directly from the telecom company:
For instance, MTN was N95 at the time of this guide, which means you make less profit selling MTN than Glo (if you sold the same quantity).
Let me quickly remind you that you will need a business plan for this business if you are planning to get a loan, know the difference between a proposal and a business plan at https://infomediang.com/difference-between-business-plan-business-proposal
Marketing secret:
The secret is if yours is N1 cheaper than your competitor, you can begin to experience an influx of retailers from other places into your office. You need to do marketing if you're just starting off.