Are you an Information and Communications Technology (ICT) graduate in search of how to turn your skills into a successful business venture? We've got you covered with profitable entrepreneurial ideas for ICT graduates in this blog post.
Table of Contents
What is ICT discipline about?
Information communication technology (ICT) addresses the need for companies, and businesses both in the private and public sectors to safeguard their technology and telecommunication systems in order to minimize the effect of disruptive activities.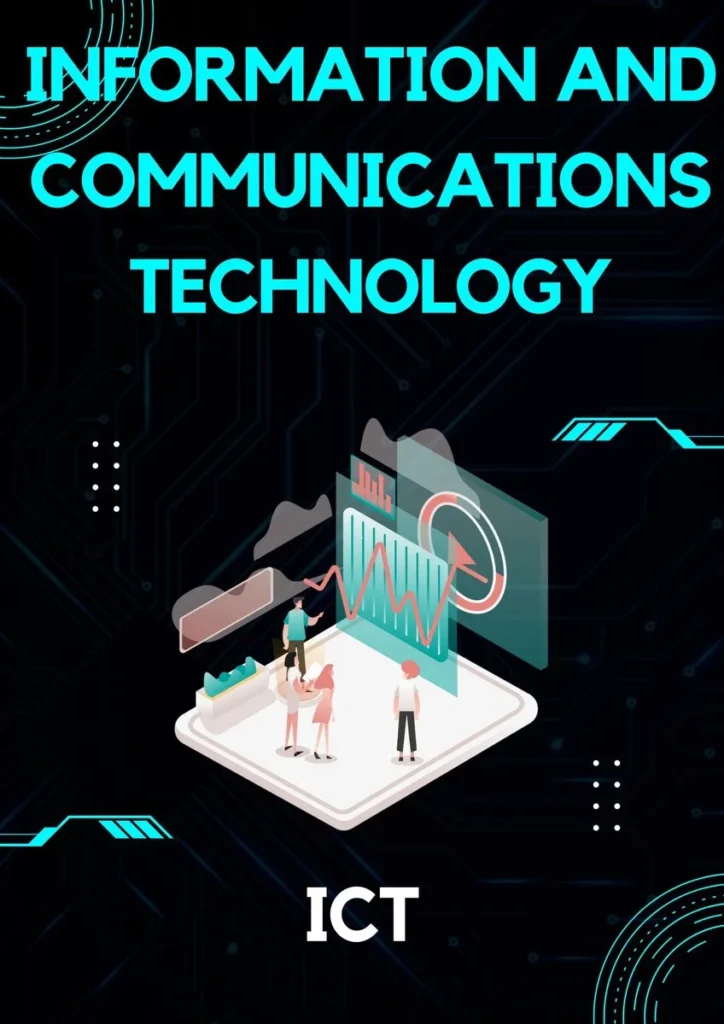 With the increasing acceptance of technology worldwide, tech services are widely sought after and tech businesses are experiencing a boom unlike before now.
Companies like Amazon and Apple are leading tech companies ranking in trillions of dollars annually.
If you're an ICT graduate or you just have a passion for the tech industry, now is the best time to plug into the industry and make some money.
And if you're still sceptical about which business to start, this article covers at least 20 Entrepreneurial ideas for ICT graduates who are not interested in endlessly searching for jobs.
SEO Consulting
As most businesses are now online, there's increasing competition among business owners to have search-friendly content in order to reach their target audience quicker.
As a specialist in Search Engine Optimization, you will help your clients to optimize their marketing content to be visible by search engines and reach the right audience.
Digital Marketing Service
ICT graduates can build a career without relying on government jobs.
One of the lucrative business ideas for them is by making their digital skills available for clients.
Your services will include online advertisement, SEO, and content marketing.
Web Designing:
If you major in coding or have coding knowledge, then you will be able to provide services around website design.
In a world that is being assisted by Artificial Intelligence (AI), you can ask AI tools like ChatGPT to write a code for you, then you will need to cross-check to be sure the AI-generated the code that suits your need.
You can learn coding online. YouTube is also a good place to learn for free.
Software Development Services
As a software developer, you will be designing and creating programs for clients among others.
This is one of the profitable entrepreneurial ideas for ICT graduates.
As a software developer, you can work from home and have clients in any part of the world without having to meet one-on-one.
Also, you don't have to wait for government jobs to kick-start a career in ICT and software development.
Tech Shop
Your extensive knowledge of communications technology gives you an edge over others to start a tech shop.
You can set up a one-stop retail-based tech shop if you have the capital. It can operate both offline and online.
People should be able to walk in or order online and buy any tech item they need.
In your tech shop, you can also offer gadget repair services.
IT Equipment Business:
Your services are needed by IT businesses to repair and service their infrastructures.
However, this Information and Communications Technology business ideas require that you build a strong network to get recurring customers.
Smartphones Repair Service
The use of smartphones is common these days and so there's a growing need for repair services.
You can set up a small shop to start offering this service.
If you can't afford to rent a shop, you can liaise with tech sales shops and secure a spot where you can set up your table and tools.
Online Tutoring
Online learning has gained a wide acceptance recently because of data affordability and internet expansion.
People who want to acquire skills but don't have the time to attend physical classes resort to online learning.
You can offer this service by providing course materials or setting up video classes with your students.
Library
As a techie, you can set up a website or platform where people can have access to a library of books.
You will make it in such a way that these books can only be accessed on rent and charge a fee for use.
Computer Training Service
If you are tech savvy with computers and software, you may want to consider making some money from it.
You can help people boost their computer knowledge at beginner or advanced levels.
Data Entry Services
There are increasing opportunities in data entry businesses.
It's a kind of business that supports working from home.
If you're detailed and an excellent typist, you may want to consider going into this business by making yourself available online for clients who need your service.
IT Support
Small businesses that cannot afford to have a full time IT support team may decide to outsource IT support services.
You can provide services like data backup and recovery, network setup and software management depending on your clients' needs.
Online Bookstore Sale
Create a platform where you can display books for sale online.
These can be e-books or hardcover books which are originally yours or from other authors.
Technical Writing
One of the services where the tech skills are required is technical writing.
If you're good at technical writing, you can offer writing services such as articles, blog and social media posts to technology-related businesses either full-time or as a freelancer.
Sell Digital Products Online
If you have startup capital and are ready to implement one of the business ideas for ICT graduates, then you can start online sales and marketing of digital products.
All you need to do is have your products ready, register on platforms where you can sell your products and display them.
Start a Tech Podcast
You can use your platform to talk about the latest tech gadgets, innovations, and give reviews about products.
As you grow your podcast, you can monetize it and make money.
Video Production
If you possess the skills and you understand the technology behind editing videos, you can start a video production and editing business.
There are hundreds of part-time video editing jobs online. You can find them on Upwork, Fiverr, and LinkedIn.
Become a Chatbot Creator
Using AI, you can create a Chatbot that can help business owners communicate with their customers and provide solutions to their problems in real time.
Business owners will be willing to pay for your service.
Web Analytics
Website data analysis is another startup idea for ICT graduates.
This involves gathering analytical data, you can offer businesses and website owners various insights on how they can run their business and improve online performance.
Create a food delivery app
As the food industry is rapidly growing with an increasing number of people ordering foods online through mobile apps, small businesses will appreciate this service as it will afford them the opportunity to meet local demand.
ICT graduates can provide this service to solve the tech needs of cooks who are willing to embrace technology in food delivery.
In case Information and Communications Technology isn't your area of study, we've covered other business ideas for discliplines like Architecture majors, Estate Management, and other Arts courses like Creative Arts, take time to check them out.
Conclusion
Entrepreneurial ideas for ICT graduates are numerous because nearly all the businesses in today's world need technology and online presence.
However, these ICT business ideas in this post should boost your entrepreneurial spirit so that you can indeed put your skills to work and become an employer in a few years to come.