In 2020, a friend called my attention to pinkoin, a digital asset by InksNation which claims to reduce poverty in the World by allocating coins to every member of its community.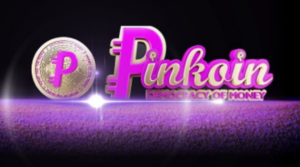 In this post, I'm not going to delve into how it plans to pay a member (who joins with N1,000) a lifetime of N120, 000 or $342 monthly, rather I'll tell you eight cogent reasons why I believe that iBSmartify, the company that registered the coin, is another scam set out to rip you off your hard-earned money.
From what happened in China a few years ago, Inksnation is similar to how the scammers behind PlusToken project scam operated, 109 members of the project were arrested a few days ago after investors lost several billion dollars.
Quickly…
Is iBSmartify registered?
Hiding under iBSmartify Nigeria, InksNation claimed to be the World's First Philanthropic Blockchain (InksLedger) and the World's First Charitable Trust DAO (InksNation) which can end poverty in any country in less than 9 months by promoting love, unity, oneness, peace and equitable distribution of wealth.
It also claimed that through its PinKoin, it will pay every single Nigerian, African and Human being on earth including babies born every day a minimum of N120,000 ($330) monthly for life as UCBI (Universal Child Basic Income).
Other products of iBSmartify are:
How true are these claims?
How on earth can you pay everyone a monthly salary with no work?
Let's get started…
8 Reasons Why Inksnation Is A Scam
Not certified by SEC
iBSmartify Nigeria and InksNation are not permitted to conduct investment activities
Hiding under a fake identity
Failed SiBAN verification process
Vague lifetime bonus
It has ponzi scheme model
The timing
Act quick fact methodology (Register now with 1k before it's too late.)
Inexplicable monthly payment
Not certified by SEC
Our research shows that Inksnation is a subsidiary of iBSmartify Nigeria which is registered by the Corporate Affairs Commission (CAC), Nigeria's government agency that registers companies.
It isn't the mandate of the CAC to verify whether a company's name is going to be used for legitimate dealing, provided the CAC forms are filled appropriately, you're good to go.
However, the company which promises millions of Nigerians securities failed the requirements of the Stock Exchange Commission (SEC), an agency that maintains surveillance over dealings in securities and protects the market against insider trading abuses.
Inksnation or whatever name it uses to lure some gullible Nigerians into the shady investment isn't alone, collapsed Chinmark Group Investment owned by Marksman Chinedu Ijiomah and MBA Capital and Trading Limited owned by Maxwell Odum are some of the bubble investments in Nigeria where the founders disappeared with billions of naira belonging to investors.
Is SEC aware of InksNation?
SEC is aware of the existence of the scheme and as SEC did in 2016 when it warned Nigerians about MMM, it issued a statement warning intending members towards the end of June 2020 that iBSmartify Nigeria is a scam.
"iBledger and InksNation are unregistered, and therefore a financial risk outside of the local commission's regulatory protections.

"The general public is hereby warned that any person dealing with the said entity and others in the same business in any manner whatsoever, does so at his/her own risk," SEC said a statement.
Not permitted to conduct investment activities in Nigeria
Similar to the SEC's statement which also shows that Pinkoin is a scam is a fact that iBSmartify Nigeria is not allowed to conduct investment activities in Nigeria.
InksNation is one of the illegal coins worldwide. This is why the general public must take SEC warning very important so as to battle against cryptocurrency-related fraud and loss.
Neither iBSmartify Nigeria nor InksNation is listed on SEC Verified Legal Companies in Nigeria on the regulator official portal.
Hiding under a fake identity
An investigation has also shown that Inksnation is under a fake identity, claiming that Elohim JahGah (names of God) is the Trustor & Grantor of InksNation with Udi Omotade-Spark Amos Sewanu as the founder.
The owner has created social media accounts for it to make it real.
Failed to complete SiBAN verification process
Afraid of the verification process of SiBAN (Stakeholders in Blockchain Technology Association of Nigeria), Udi Omotade-Spark Amos Sewanu abandoned the SiBAN verification process.
SiBAN is founded by stakeholders in Nigeria's blockchain and cryptocurrency community for the purpose of supporting players in the cryptocurrency space and ensuring consumer protection and safeguards against crypto and blockchain scams in Nigeria.
There was an attempt by Udi Omotade-Spark Amos Sewanu to get the endorsement of the SiBAN but he fizzles out of the process after making a payment of 0.00882816 BTC ($83.14 or N29,547.2).
SiBAN doesn't just receive a membership fee, you have to pass the verification process and SiBAN also carries out their own due diligence to ensure that fraudulent blockchain firm doesn't listed or endorsed by the association.
"Regardless of the outburst from Inksnation and its followers or members, SiBAN's position is that members of the blockchain community and the general public should BEWARE of  Inksnation project.

"We have labelled it a scam because it has a Ponzi scheme model, whether the promoters and followers concede to this reality or not. Sooner or later, the promoters and their followers will come to realize this, if they do not already do. "
As such, Stakeholders in Blockchain Technology Association of Nigeria warned Nigerians that InksNation is a scam and warn them to steer clear in a statement entitled is not a InksNation member of SiBAN.
Fake lifetime bonus
It promises to pay its member a lifetime monthly salary. How possible is this? I found it funny that an educated population like Nigeria can believe that a company from nowhere will promise to pay at least N120, 000 as a monthly salary to its members.
The bad news is: hundreds of Nigerians who invested in the scam are already counting their losses in Benue, Rivers, and other parts of the country.
Check out the plan it promises below:
Bronze plan registers with N1000 to start receiving N120, 000 monthly when it launched in August
Silver registers with N10, 000 to receive N180, 000 monthly
Gold member registers with N100, 000 to start receiving N240, 000 worth of PinKoin
Diamond member registers with N1,000,000 to receive N300,000 monthly.
This is obviously a vague lifetime payment. Leaders in the cryptocurrency world will never promise anyone a lifetime payment.
Is inksnation real?
It says, "We are Strategically Distributing Blockchain Money to the Masses to Drastically reduce or/& eradicate Poverty in a short space of time with 10 Million," I couldn't believe my eye when I saw this. This is obviously meant for gullible people who know nothing about cryptocurrency.
That claim is only meant for those who see cryptocurrency as a get-rich means. In fact, you can get rich overnight by trading crypto or other assets.
It further promised that the usage of all funds in PinKoin will be active by August 12th, 2020
Amazed by the claims, a Quora user Huw Pritchard writes:
"Alright, let's assume that their numbers do stack up – let's see how this works out. In exchange for paying them ₦1,000, in my first month I'll get back:

"₦5,580 signup bonus, ₦120,000 monthly salary, ₦2,000 of my doubled membership fee back and assuming we're in a 30 day month another ₦120,000 based on a daily payout.

"That's ₦247,580 based on an initial payment from me of only ₦1,000 – that's nearly 250 times what I originally paid in,"
The timing
Ponzi schemes and quick double investment schemes are popular during hard times in Nigeria. Considering the effect of COVID-19 in Nigeria and others around the World, this is the time questionable schemes are rolled out to people who want quick money.
Act quick fact methodology
An act-fast statement like "Register now with 1k before it's too late" is one of the gimmicks peculiar to ponzi scheme.
Inexplicable monthly payment
Its registration gimmicks is designed to show numbers to potential members of its community.
How can you register with N1K and start earning N120, 000 monthly worth of Pinkoin?
What does Udi Omotade-Spark Amos Sewanu or iBSmartify Nigeria plan to invest the money in that would yield such a huge turnover with a couple of weeks?
Final thought:
From the above, I can confidently say that iBSmartify Nigeria is a scam. The founder Omotade-Sparks Amos Sewanu was declared wanted and was arrested by Nigeria's anti-graft agency after weeks of hidding, he was released on bail.
It will only take time for this to be glaring to everyone who gullibly believes in the project. The question of how to make money through inksnation shouldn't exist in the first place because the guy behind it has designed a crypto ponzi that is out to scam gullible investors. MMM-model is what he's using the founder uses
According to Huw, "This is a scam targeting people who see a big number and don't pause to think about whether it's remotely likely that they'll ever achieve it".
References: