Last updated on October 12th, 2022 at 06:12 am
Deployment for the N-Power Batch C stream 2 has commenced and the beneficiaries are advised to login into their NASIM portal to know where they've been posted.
PPA Resumption Date: October 4, 2022
If you've completed all the processes discussed on this page, you're advised to check our guide on how to change your PPA or redeploy to another state.
Here is a simple guide on how to download and print your N-Power deployment letter and get it signed and re-upload it back to the portal within three working days.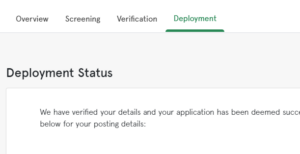 Login to your NASIMS dashboard. There are three menus on the landing page, they include: 1)

Overview, 2)

Screening, 3)

Verification, and 4)

Deployment

Click the "deployment" button. This would reveal your Place of Primary Assignment (PPA),
Click on "Download PPA Letter"
Print the PPA letter and take it to your PPA to have it signed by the PPA contact person

"Please note that beneficiaries are to resuming with the first 3 days of posting. On resumption, they will be assigned to a supervisor that will appraise them"
How To Upload N-Power Acceptance Letter on NASIMS Portal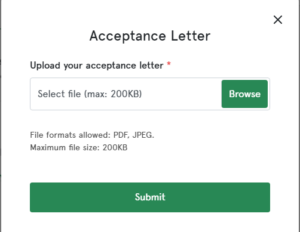 Scan the signed letter
Login back to your NASIMS portal
Scroll down to the page and upload the signed letter.
Attention:

Login to your dashboard to check if something is missing in what you uploaded. You may need to update your data again. You can edit every detail if you want as long as it allows you to.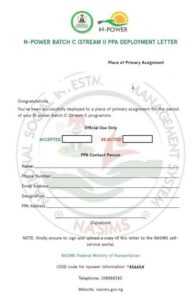 This is how NPower PPA letter looks like. You're expected to print and take it to your PPA for signing, then scan it and upload it on your portal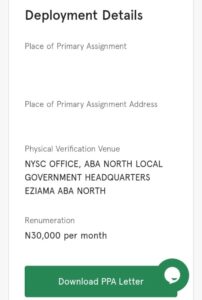 Final thought:
If you're unable to print your letter at this time, run a check on your profile once again, some documents are missing, re-upload them, and retry.