Meaning of NIMASA
NIMASA stands for Nigerian Maritime Administration and Safety Agency, a government agency that is in charge of regulating shipping, maritime labour and coastal waters in Nigeria.
Table of Contents
It is one of the most important agencies domiciled in the new Ministry of Marine and Blue Economy. The agency was formerly under the Federal Ministry of Transportation until the creation of the new ministry by President Bola Tinubu.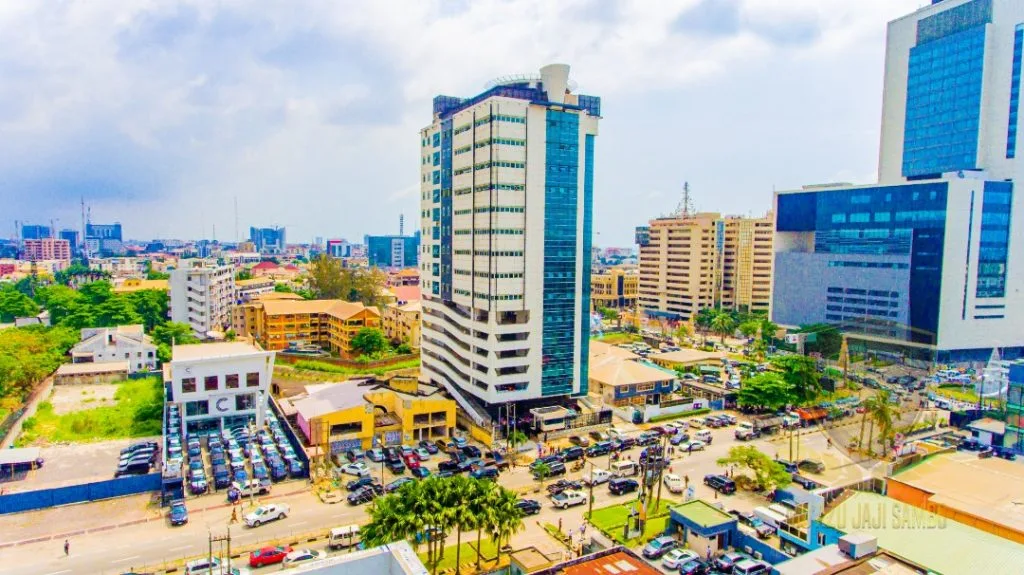 Origin of NIMASA
The military regime of Gen. Ibrahim Babangida established the National Maritime Authority (NMA), through the Shipping Policy Decree of May 11, 1987. The first DG of NMA was Bassey U. Ekong.
Then came onboard the Joint Maritime Labour Industrial Council (JOMALIC) in 2003. But the administration of Chief Olusegun Obasanjo in a move to restructure the maritime sector to be result-driven merged the National Maritime Authority (NMA) and Joint Maritime Labour Industrial Council (JOMALIC), which birthed the Nigerian Maritime Administration and Safety Agency on August 1, 2006.
Barrister Mfon Usoro was appointed as the pioneer DG of NIMASA in August 2006 by Chief Obasanjo and to date the first and only woman to have headed the 'controversial' agency.
Therefore, NIMASA derives its legal power and functions from three Acts:
Coastal and Inland Shipping (Cabotage) Act, 2003
Nigerian Maritime Administration and Safety Agency Act, 2007
Merchant Shipping Act, 2007
The Act establishing NIMASA states that 5 per cent of annual income would be allocated for supporting the Maritime Academy of Nigeria (MAN) while the development of maritime infrastructure would get 35 per cent.
Functions of NIMASA
Following the merger of NMA and JOMALIC, the Nigerian Maritime Administration and Safety now has a broader role in the maritime sector. NIMASA mandates include:
1) Its core mandate is to primarily administer Maritime Safety Seafarers Standards and Security.
2) To implement shipping regulation as specified in the Act establishing it.
3) To undertake inspections and provide search and rescue services.
4) To implement International Labour Organization (ILO) Conventions.
5) NIMASA also has it as a mandate to implement a domesticated International Maritime Organization (IMO).
6) To promote Commercial Shipping and Cabotage activities,
7) To monitor and prevent maritime pollution and spillage in Nigerian waterways.
8) To implement Maritime Labour in line with the International Labour Organization (ILO) in the maritime sector.
9) To regulate and administer certificates to seafarers.
10) To undertake development, protection and manpower training in the shipping industry
11) To administer, issue, and regulate shipping licenses.
12) To adequately regulate shipping-related businesses, especially in the area of merchant shipping and seafarers.
13) To organize Maritime training and ensure maritime safety standards in Nigeria are met in accordance with global standard in line with IMO.
14) To provide cabotage services
15) To specify requirements for the issuance of cabotage waiver.
16) To collect, screen, verify, and register applications for ship registration.
17) To register and renew application for shipping company and shipping agent licence.
18) To provide array of services in the maritime sector, including navigation system, hydrographic services, survey and inspection, port state control, and flag state control among others.
Structure in Nigerian Maritime Administration and Safety Agency
The highest decision-making body in NIMASA is the Governing Board while the Managing Director and Director General manage the day-to-day administration of the agency.
The MD is assisted by three Executive Directors:
Executive Director of Operations
Executive Director of Finance and Administration
Executive Director of Maritime Labour and Cabotage Services
Each of the executive directors has different departments under their supervision and coordination for the agency to deliver on its mandate. While the heads of the departments report to their EDs, who relay such to the DG, some heads of departments report directly to the Director-General.
Governing Board:
The governing board of NIMASA is made of:
Chairman,
DG of the agency,
Executive Director (Cabotage),
Executive Director (Admin & Finance),
Executive Director (Operations), and
Three other three persons, who are appointed by the President.
Departments:
Here is a full list of departments under NIMASA:
Cabotage services department
Maritime labour services
Administration and human resources
Financial services
PR/Corporate Communication
Legal services department
Planning, research and data management services
Maritime safety and seafarers' standard department
Shipping development department
Marine environment management
Procurement department
Other important units in the agency are:
Health and safety environment
ISPS unit
Internal audit unit
Nigerian Ship Registration Office
Protocol unit
Marine Accident Investigation unit
Servicom unit
Special duties
Maritime Guard Command
Deep Blue project unit
Public-Private Partnership
Zones:
With its head office located in Apapa Lagos, NIMASA has three zones:
Central zone: Warri and Sapele, Delta State
Western zone (Lagos)
Eastern zone: Onne, Calabar, Yenagoa, Eket, Bonny, and Oron.
It also has offices in Abuja, and the United Kingdom.
Past and Incumbent DG of NIMASA
Bassey U. Ekong: 1988
Alhaji Munir Jafar'
Engr. Buba Galadima: 1996 to 1998.
John Egesi: (spent just 3 months as DG)
Dr George Mbanefo Eneh: 1999-2000
Architect Ferdinand Agu: 2000 to 2005
Engineer Festus Ugwu
Mrs. Mfon Usoro: August 2006 to May 2007
Dr. Shamsideen Adegboyega Dosunmu: 2007 to 2009
Lawyer Temisan Omatseye: July 2009 to December 2010
Zaikede Patrick Akpobolokemi: December 22, 2010 to July 16, 2015
Dr. Dakuku Adolphus Peterside: March 15, 2016 to March 2020
Dr. Bashir Y. Jamoh: March 4, 2020 to date
Criticisms against NIMASA
Major criticisms against the Nigerian Maritime Administration and Safety Agency are:
Corruption
Job racketeering
Procurement violations
Transparency issues
Problem in implementing cabotage waiver
Job racketeering:
The core the agency has been dealing with even since its days as NMA, is the issue of corruption. For instance, in the 1990s, recruitment into the agency was shrouded in secrecy, and at the end, it was alleged that most of the employees were given jobs based on their political connection instead of experience.
A recent publication by Nigeria's online platform Sahara Reporters, revealed how the incumbent NIMASA DG Dr. Bashir Jamoh secretly employed 500 people who are connected to powerful politicians and political elites. SR alleged that the jobs were given out to the powerful class without an official advertorial or interviews. It is described as "slots". The DG denied the allegations.
Almost all government agencies and ministries which some analysts described as "juicy" agencies have been accused of job racketeering in the past.
Corruption:
During the military regime, it was also alleged that the National Maritime Authority administered the Ship Acquisition and Ship Building Fund and disbursed the highest percentage of the loans to close allies of the military government at the time, The loans were intended to boost ownership of ships by Nigerians.
The same corruption allegations that plundered the agency to comatose during the military regime continue unabated even during civilian rule.
For instance, a former Director at the agency Captain Warredi Enisuoh was arrested early in 2023, for alleged embezzlement by the officials of Nigeria's anti-graft agency (EFCC). He had been facing alleged financial crimes since 2015 along with a former Director-General of the agency, Patrick Akpobolokemi.
In April 2023, another case of N1.1 Billion came up in Lagos against a former Executive Director of NIMASA Ezekiel Agaba.
Another one in April 2023, borders on the former DG of the agency Akpobolokemi, as Justice Tijjani Ringim of the Federal High Court sitting in Lagos granted an order of interim forfeiture of the sum of N725,345,897.77 and property located at Plot J 37A 218 Close, 2nd Avenue, Banana Island, Ikoyi, Lagos, which were connected with the former DG, reported The Punch.
Procurement violations
NIMAS board have also been accused of violating Procurement Act, 2007, in the manner they arbitrarily sign contracts worth billions of Naira. Just before the end of August 2023,  the DG was also accused of inflating the budgets of the agency.
In July 2022, the Senate Panel on Public Accounts ordered the arrest of Dr Jamoh, for allegedly paying $5m to a legal firm as a professional fee for the recovery of a $9.3bn loss.
The list of corruption and violations of law establishing the agency goes on and on.
Who is the first DG of the National Maritime Authority (NMA)?
Bassey U. Ekong is the first NMA DG. He was appointed by IBB.
Who was the first DG when NMA became NIMASA?
Barrister Mfon Usoro was the first DG when NMA became NIMASA in 2006.
Which ministry controls NIMASA?
The Ministry of Marine and Blue Economy. It was formerly under the Ministry of Transportation.
How many departments are in NIMASA?
NIMASA has 11 departments and 11 units.
What are the powers of NIMASA?
The agency derives its power from the 2003 Cabotage Act, the 2007 NIMASA Act, and the 2007 Merchant Shipping Act.
Where is the headquarters of NIMASA in Nigeria?
NIMASA Head Headquarters is located at Victoria Island, Lagos. It was commissioned in November 2022.
What are the authentic social media handles of NIMASA?
@nimasaofficial is the official social media handle of the agency on Twitter, Facebook, Instagram, and @@nimasaofficial2745 on YouTube
Is NIMASA recruiting now?
At the time of this report, the agency isn't recruiting. Besides, most of its recruitment is allegedly done in secrecy, according to SaharaReporters in its report.
Sources:
Gazettes Africa: "Shipping Policy Decree of May 11, 1987". Retrieved September 3, 2023
ILO.ORG: "Nigerian Maritime Labour Act, 2003". Retrieved September 3, 2023