Last updated on June 19th, 2023 at 10:42 pm
The appointment of DIG Kayode Egbetokun as the Acting Inspector General of Police by President Bola Tinubu on June 19, 2023, brings to a total number of 22 IGPs since Nigerians have been in charge of the force in 1964 till date. Although, the appointment of Egbetokun is subject to the confirmation of the National Assembly.
Alkali replaces Abubakar Adamu Mohammed who was sacked on April 6, 2021 while on an operation visit to Imo State. The full details of what led to the unceremonious sacking of Adamu can be found at: https://infomediang.com/abubakar-adamu-mohammed-biography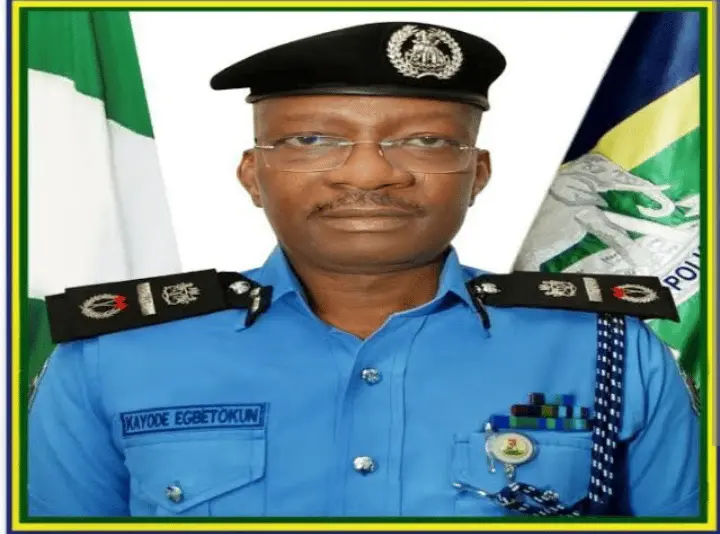 With the new appointment, below is the list of past Inspector General of Police in Nigeria from 1964 till 2019.
List of Past And Present Inspector General of Police in Nigeria from 1964 Till Date
IGP Louis Edet: 1964–1966
IGP Kam Salem: 1966–1975
IGP Muhammadu Dikko Yusufu: 1975–1979
IGP Adamu Suleiman: 1979–1981
IGP Sunday Adewusi: 1981–1983
IGP Etim Inyang: 1985–1986
IGP Muhammadu Gambo-Jimeta: 1986–1990
IGP Aliyu Atta: 1990–1993
IGP Ibrahim Coomassie: 1993–1999
IGP Musiliu Smith: 1999–2002
IGP Mustafa Adebayo Balogun: 2002 – 2005
IGP Sunday Ehindero: 2005–2007
IGP Mike Mbama Okiro: 2007–2009
IGP Ogbonna Okechukwu Onovo: 2009 – 2010
IGP Hafiz Ringim: 2010 – 2012
IGP Mohammed Dikko Abubarkar: 2012 – 2014
IGP Suleiman Abba: 2014 -2015
IGP Solomon E. Arase: 2015 – 2016
IGP Ibrahim Idris: 2016-January 15, 2019
IGP Abubakar Mohammed Adamu: January 15, 2019 – April 6, 2021
Usman Ali Alkali Baba: April 6, 2021 – June 19, 2023
DIG Kayode Egbetokun (Acting): June 19, 2023