Last updated on November 10th, 2022 at 09:02 am
When you hear black Friday, you know it is time for awesome deals at excellent prices. Black Friday is usually the Friday following Thanksgiving Day that retailers consider marking the beginning of the holiday shopping season.
The thrill and excitement of getting the best deals are what most of us, especially those who still need to complete our Christmas shopping lists, are looking forward to.
Excitedly, South Carolina is the 15th U.S state where residents search for deals the most during the Black Friday season.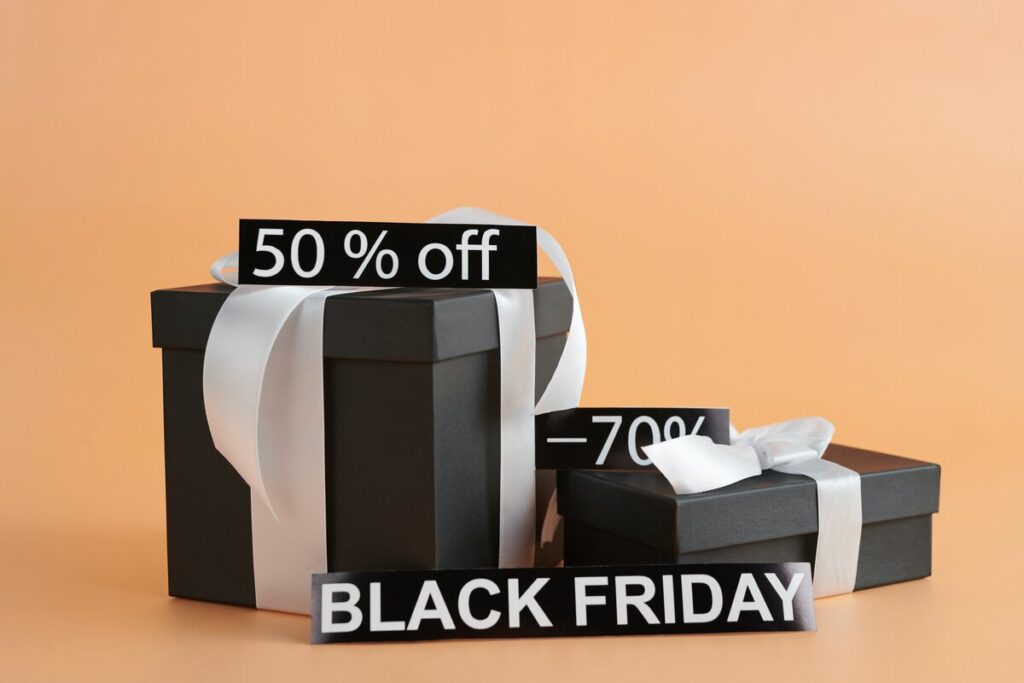 Brief History
The term Black Friday, coined in the 1960s, first represented the history of pedestrian chaos on the Friday after Thanksgiving.
In the late 1980s, retailers worked to change the negative connotation to reflect businesses going from operating "in the red" (at a loss) to "in the black" (generating profit) as a direct result of shoppers spending so much on discounted items the Friday after Thanksgiving.
Another concept is that it was a term formed by police to describe their long nightmare shifts dealing with a mob of shoppers swarming into stores to take significant discounts.
Some high-street retailers offer price reductions beginning at midnight on their websites before opening their doors at 6 am.
Stores that offer Black Friday Deals in South Carolina
Many retailers start their sales in the days leading up to Black Friday. The date for this year's Black Friday is November 25. Some of the stores that are known for black Friday deals in The Palmetto State are:
Sears:
Sears has a long and distinguished history of providing high-quality goods at reasonable prices. Sears was founded in the late-1800s and has evolved into a department store with a global and online presence.
Like many other retailers, Sears does not limit its Black Friday sales to just one day, and the department store offers numerous additional savings opportunities.
Sears is well-known for its Black Friday sales on tools and appliances, clothing, and home goods. For Black Friday shoppers, Sears is a must-stop location with so many ways to save on the Biggest Shopping Day of the Year and beyond.
Beaufort Lowe's:
In 2021, Lowe's Black Friday sale started on November 25 and ran until December 1. Except for Thanksgiving Day, when stores were closed, deals were available in-store and online throughout the sale.
Lowe's Black Friday sales typically include discounts on everything from tools and home appliances to smart home devices and holiday decor. We anticipate similar sale dates in 2022.
Bargain Box:
Bargain Box, Hilton Head Island's original thrift store, will be slashing their prices on quality used items by half come Black Friday.
The store will be closed on Thursday and Friday as the volunteers and staff celebrate Thanksgiving.
Target:
Target kicked off its early Black Friday deals on October 9, so you can start shopping and saving early; you can already score significant deals on Apple AirPods Pro, a Kitchen Aid Stand Mixer, video games, FAO Schwartz toys, and more. These early Black Friday deals are available online, in stores, and on the Target app.
Target has a reputation for having some of the best Black Friday deals. Target's Black Friday sale represents the company's slogan, "Expect More.
Pay Less." Target is one of the major stores for Black Friday Shopping, with a comprehensive Black Friday ad that offers deep discounts on products in every department.
Educating yourself is the best way to get the most out of the Target Black Friday sale. You'll want to know everything about it, from what you can buy to when it starts.
Apparel, shoes, and accessories are available for great prices during the Target Black Friday sale. With the cold-weather months coming up, this sale is the perfect time to get winter essentials.
Finally, home goods and small appliances are some of the best Target Black Friday deals. You can pick up bargains from a Kitchen Aid mixer to holiday decorations like Christmas trees.
Walmart:
This year, Walmart's "Black Friday Deals for Days" events will launch on Walmart.com every Monday in November, giving customers a reason to look forward to the start of the work week.
Walmart is also reintroducing its much-anticipated Early Access program, and it's better than ever.
Paid Walmart+ members will have an extended early access window that begins seven hours before the event's scheduled start times on Walmart.com.
Best Buy:
A well-thought-out strategy is an excellent way to maximize your success on the year's biggest shopping day.
That strategy should include anticipating the best Best Buy location/store to visit by answering the question, "Where can I find Black Friday sales near me?"
Before the big day, you should also check out their Black Friday Deals and Black Friday ads to help you prioritize and get what you want.
Also, remember that you don't need to go to the store to take advantage of money-saving deals. If you shop online from home, you can have your order shipped to the nearest store and then pick it up to avoid paying shipping or delivery fees.
Kohl's:
Kohl's is famous for offering amazing discounts on accessories, apparel, home goods, and small appliances all year.
Most items at the retailer are always on sale, and when you join Kohl's promo codes and coupons, the prices are unbeatable. On the other hand, Kohl's Black Friday sale takes things to the next level.
The department store ups its game around the holidays by offering discounts on electronics, apparel, shoes, home goods, toys, jewelry, and beauty products. You'll be relieved to learn that Kohl's Black Friday sale is a shopping extravaganza that frequently begins before Thanksgiving.
The Kohl's Black Friday sale lets you buy holiday gifts and update everyone's winter wardrobes. Home goods and small appliances are popular items at Kohl's on the Biggest Shopping Day of the Year.
Cozy blankets, festive holiday decorations, countertop coffee makers, and even the famous Kitchen Aid mixer are available.
Toys and technology are two of Black Friday's most popular product categories. Kohl's has the hottest holiday toys for kids of all ages and excellent tech products such as TVs, video game consoles, smartwatches, and tablets.
Belk:
Stretch your holiday budget to cover more gifts for your friends and families, and have everything on your list with a checkmark at Belk's Black Friday Sale, from gadgets to toys and more.
Plus, they can win up to $250 with their Friday $1 million Mystery Scratch Off. You can do the shopping for Black Friday 2022 deals in-store and online.
When you shop in-store or online at Belk, you'll find the latest fashions for you and your family at unbeatable prices.
In addition to clothing, shoes, and accessories, you can also find home goods and kitchen appliances to keep your home looking its best.
The retailer generously provides numerous opportunities to save big with events such as pre-Black Friday, Black Friday, and Cyber Week sales.
The Belk Black Friday ad typically includes dozens of page doorbusters and deals on items from every store department.
TVs, top toys, beauty products, boots, holiday decor, and clothing for the entire family are among the most popular sale items.
Costco:
At Costco's Black Friday sale, you'll find a wide range of items at steep discounts. Televisions, laptop computers, tablets, vacuum cleaners, and small kitchen appliances. However, only a few of you can find it.
The Costco Black Friday sale also includes great deals on the following items: Smartwatches and earbuds; games and toys for children of all ages and interests; Food, including holiday gift sets; like jewelry such as earrings, necklaces, bracelets, and rings and apparel and accessories for every member of the family.
Costco's pre-Black Friday sale begins on October 31 and continues until November 13.
Then, another pre-Black Fridays savings event is from November 14 to 28. And right in the middle is Costco's official Black Friday sale, which runs from November 24 to November 28.
The November 24 sale is only available online; Costco warehouses are open on all other sale days.
Most deals available during Costco's Black Friday sale are only available to members. In-store shopping requires a Costco membership, but non-members can find select items online.
A basic Costco membership costs $60 per year, and a membership with 2% rewards and other perks costs $120 per year.
The Market Common:
The Market Common is an outdoor shopping center with a wide selection of upscale retailers. Brands such as Anthropologie, White House, Black Market, Williams-Sonoma, Pottery Barn, and more can be found here.
The Market Common opened at 10 am on Friday, November 26, 2021, but certain stores may open sooner this year.
The Market Common also has plenty of places to grab a bite to eat and refuel between store hopping and a movie theater for others in the group to enjoy.
Havertys Furniture:
Founded in 1885, Havertys has overhauled overtime period and has become a synonym with high-quality furniture and exhibition of craftsmanship.
Experience the joy of mellowed sofas that are 80's-inspired and still timeless. The amalgamation of velvet-hued sofas with the classic table has been in vogue forever and always leaves an indelible impression on your guests.
So, if you have been looking forward to savoring this experience, Havertys has come ahead with Havertys Black Friday 2022 Deals.
So, you have plenty of choices to take your pick for a quick revamp of your home before your guests arrive.
Tanger Outlets:
Tanger Outlets' Black Friday advertisement features some of the retailer's lowest prices of the year.
You can get great gifts for everyone on your list while staying under budget for your holiday shopping.
On Black Friday, stores open early, so set your alarm clock to ensure you don't miss out on the best deals from many great retailers.
Tanger Outlets does not offer special coupons or promo codes for Black Friday shoppers but occasionally provides ways to win gift cards.
Helpful Pointers for Black Friday Shopping in South Carolina
Although Black Friday is officially on November 25 this year, many sales will begin much earlier (some have already started), so you should prepare to ensure you get the best deals in the coming weeks.
Things to do before the sales start are straightforward, but you may not have considered everything on this list. Check out these pointers to make the most of future sales if you want to be as prepared as possible.
Decide what you want to buy and compare prices right now
While most Black Friday shopping is impulsive, a more effective strategy is identifying purchase targets ahead of time and making a list.
There are several reasons why this is a better strategy. For starters, you can now assess prices, which will help you with your budget and savings goals. Doing your research now allows you to determine what is a good deal worth purchasing.
Shop the early sales now or expect shipping delays later
As previously stated, Black Friday sales do not begin on Black Friday; many are already live! If you can lock in a low price now, you can not only spread out the cost but also avoid a significant shipping delay or miss out on a deal later.
It may be worth snagging what you need now for the few dollars difference between Black Friday and Black Friday. If you don't need something right away, you might be able to wait a little longer.
Come Prepared
Many retailers offer price matching, which means they will lower their advertised price to match a competitor's price.
Price matching allows you to get an item at your favorite retailer for the lowest price or an item sold out at a retailer with a lower-priced advertisement.
Request Gift Receipts
Gift receipts make it easier for the recipient to return or exchange the item. They usually include a description of the item but no price.
You can request a gift receipt for both online and in-store purchases so that your loved one can easily exchange or return their item.
Get following
Follow your favorite shops on social media and sign up for email newsletters to be among the first to learn about deals.
Brands often now give early access to their database a day or two earlier. This way, you can ensure you're getting your favorite item in the correct size or colour.
Search for discount codes.
Check out websites like Vouchercodes and MyVoucherCodes to see if you can get an additional discount.
These will save you money on your favorite brands, and you can discover deals for high street and designer retailers, restaurants, etc.
Conclusion
Black Friday is the start of the Christmas shopping season. It will be celebrated on November 25 this year, with many retailers and online stores offering Black Friday discounts in anticipation of one of the year's busiest shopping days.
Many stores in South Carolina have announced their Black Friday deals and freebies, and many of these are available until limited quantities are left.
To get better deals, start shopping earlier, and they should get up early and shop around with large crowds to find more items in stock.