Last updated on July 16th, 2023 at 07:42 pm
Victory Gbakara beat Precious Mac to win season 8 of Nigerian Idol which comes to an end on Sunday, July 16, 2023. Since Onyekachi Onwuka emerged as the first winner of Nigerian Idol in 2011, the music TV reality show has now produced eight winners from 211 to 2023.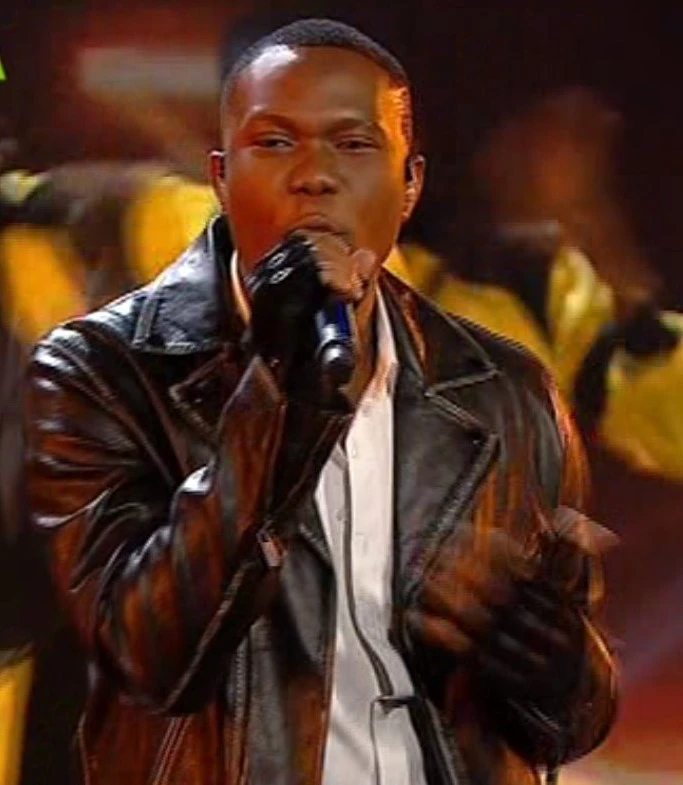 Table of Contents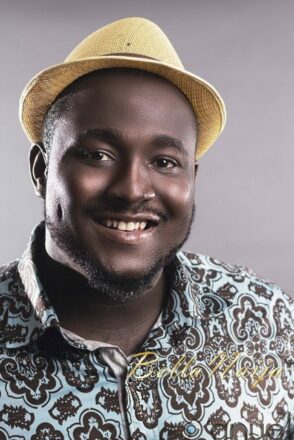 Apart from winners that headlined major newspapers during the finals of the show, it has also discovered and inspired many singers across Nigeria.
What is Nigerian Idol?
Nigerian Idol was an annual event from its commencement in 2011 till 2015. It went under for five years until Multichoice revived the music talent hunt show in 2021.
Multichoice has been able to bring on board big sponsors like Tecno Mobile and Bigi Drinks, Binance cryptocurrency Exchange, and Close-up among others.
This article covers the list of winners of Nigerian idols from season 1 to season 7, and of course, season 8 which commenced on Sunday, May 28, 2023.
Season 8
Winner: Victory Gbakara
1st runner-up: Precious Mac
The total prize is worth N100 million.
Season 8 of the Nigerian Idol began on Sunday, May 28, 2023, with 10 contestants who crossed the 5-week audition hurdle. The show comes to an end on Sunday, July 16, 2023.
Name of the contestants for season 8 are:
Savvy Henry,
Victory
Reigny
Constance,
Goodness,
Abraham,
Quest,
Precious Mac
Chisom, and
Ose Daniel
One of the contestants will work away with NGN100 million worth of prizes.
Panel of judges:
D'banj,
Simi and
Obi Asika
Channels to watch it:
Africa Magic Showcase,
Africa Magic Urban, and
Africa Magic Family
DStv channel 199 (for behind-the-stage scenes)
Time: 7PM every Sunday
Season 7: Progress
Winner: Progress Chukwueme aka Progress
Age: 21-year-old
Season 7 of Nigerian Idol which started on spectacular notes with hundreds of ambitious Nigerians across the country brought the list down to top 12 instead of 10.
And on Sunday, May 22, 2022, Progress from Delta State was crowned the show's winner, beating Zadok to take a bountiful prize worth one hundred million naira.
Progress who once said in an interview that his Mum is late was emotional as the host of the show announced him as the winner.
Runner up: Zadok
Judges: Simi, D'banj, Obi Asika featuring Yinka Davies, Mowumi
Season 6: Kingdom
Winner: Kingdom Kroseide
Age: 24-year-old
On July 11, 2021, Kingdom emerged as the winner of the show, beating other talented contestants.
Kroseide drove home a brand new Sport Utility Vehicle plus prize money of NGN30 million, a recording contract, all-expense-paid trips to Dubai and Seychelles, and one year supply of Bigi Drinks among others.
Runner up: Francis Atela
Judges: Obi Asika, Seyi Shay and DJ Sose
Host: IK Osakioduwa
Usually, 10 people make the top finalists, but that tradition was broken in the 2021 edition of the reality show, instead, the top 11 were picked by the judges.
Season 5: K Peace
Winner: Kunle Ogunrombi aka K Peace
Age: 32-year-old
On June 13, 2015, K Peace, an Ogun state born singer, was crowned the Nigerian Idol season 5, after proving himself special among other contestants across the country.
Apart from a cash prize of NGN7,5 million, he took home a SUV, galaxy tablet, and music record deal among others.
In an interview with Encomium after the show, he disclosed that he had always felt a special gift in him with his "fujirembi" music genre, saying his originality gave him an edge to be crowned the winner.
Runner up: Ogunmoye Modoluwamu
Judges: Darey, Yinka Davies, and Dede Mabiaku
Season 4: Evelle
Winner: Zibili Evely Ibhade aka Evelle
Age: 23-year-old
On June 7, 2014, Evelle was announced as the winner of season 4 of Nigerian Idol, beating her closet rival Eye-D, who many predicted might be the winner
Her victory during the show which was held in Lagos, Nigeria's commercial city, came with a cash prize of NGN7.5 million plus a Hyundai Four Wheel Drive Sport Utility Vehicle (SUV), an Android tablet phone, an ipod and a recording deal with Universal Music Group.
Runner up: Odugbemi Idowu Sarah
Judges: Dede Mabiaku, Darey, and Nneka
Season 3: Moses
Winner: Moses Obi-Adigwe
Age: 22-year-old
Crowned the winner of season 3 of Nigerian Idol on April 13, 2013, Moses who everyone thought walked home a brand new SUV plus NGN7.5 million and a recording contract, never received some of the exciting packages promised on the show.
The show which was at the time sponsored by a telecom firm, reneged on its promises. Moses couldn't get his prize money until some years after the show.
Five years after he was announced as the winner of the talent show, he told The Punch that:
"There were lots of dramas, issues surrounding the whole Idol thing. These are things I'll rather not get into because I am over it. Maybe sometime in my life, I will write a book and talk about it."

The Punch
He disclosed that he received the brand new SUV, but took a long time before he received the money.
Runner: Debbie Rise
Judges of Nigerian Idol season 3 were Yinka Davies, Femi Kuti and Jeffrey Daniel
Season 2: Mercy
Winner: Mercy Chinwo
Age: 21
One of the most successful winners of Nigerian Idol is Mercy Chinwo, now a gospel singer. She was crowned the winner of season 2 of the talent show on April 7, 2012.
Born on September 5, 1990, the Port Harcourt-born singer, released her first single "Testimony", three years leaving the Nigerian Idol show
She has also explored her potential in the movie industry, especially a year after the end of the Nigerian Idol 2012 as took a role in Yvonne Nelson's film, "House of Gold".
In the movie, she is Lucia starring alongside Yvonne Nelson, Majid Michel and Omawumi among others. The movie won Best Picture at the Ghana Movie Awards and Best Ghanaian Movie at the 2013 City People.
As a gospel singer, the former Nigerian Idol has won several awards including Best Gospel Artiste at the CLIMAX Awards 2018, Gospel Artiste of the year at the AFRIMMA Awards 2020 among others.
Some of her albums and singles include The Cross My Gaze released in 2018, Satisfied 2020, and more than 12 others
Runner up: Joe Blue
Judges: Yinka Davies, Charly Boy, and Jeffrey Daniel
Season 1: Onyekachi
Winner: Onyekachi Elizabeth Gilbert Onwuka aka Yeka Onka
Age: 26-year-old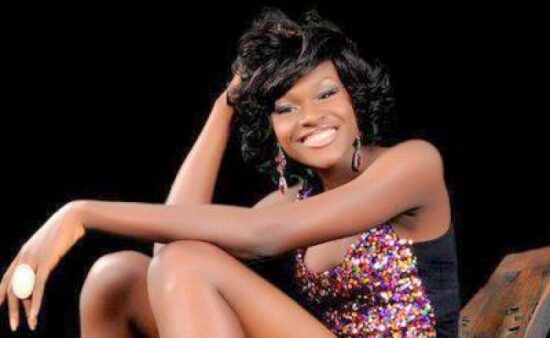 On March 26, 2011, Yeka Onka made history by winning the maiden edition of Nigerian Idol, going home with NGN7.5 million cash prize, a recording deal with Sony and an all-expense-paid trip to South Africa.
Since winning the music talent reality show, the graduate of History and International Relations at the University of Calabar had performed in many notable events including MBGN 2014 held in Yenagoa, Bayelsa State.
Runner up Naomi Mac
Judges: Audu Maikori, Jeffrey Daniel, and singer Yinka Davies
Recap:
With the level of talent exhibited since the show started, winners of Nigerian Idol show that there are hundreds of potential singers spread across villages, towns, and cities across Africa's most populous country.
Past Winners of the singing competition and their ages at the time of winning are summarised in the table below:
| | | | |
| --- | --- | --- | --- |
| Season | Winners' Name | Age | Year |
| 1 | Onyekachi Elizabeth Onwuka | 26 | 2011 |
| 2 | Mercy Chinwo | 21 | 2012 |
| 3 | Moses Obi-Adigwe | 22 | 2013 |
| 4 | Zibili Evely Ibhade | 23 | 2014 |
| 5 | Kunle Ogunrombi | 32 | 2015 |
| 6 | Kingdom Kroseide | 24 | 2021 |
| 7 | Progress Chukwueme | 21 | 2022 |
List of Past Winners of Nigerian Idol
Sources:
Encomium (August 15, 2014). "Nigerian Idol maiden winner, Yeka Onka reveals the man that will steal her heart". encomium.ng.
Taiwo Ojoye (April 15, 2018) "I wasn't fully paid until years later – Moses, winner of Nigerian Idol 3". punchng.com.