Last updated on August 30th, 2023 at 11:02 pm
Who is NIMC Agent?
As an agent of NIMC, your role is to capture the data and biometrics of Nigerians who want to get their National Identification Number (NIN) and the National Identity Card and forward such details to NIMC database.
Table of Contents
Do you want to become a NIMC vendor and start as NIN data-capturing agent in Nigeria and across the World? This article is for you because we've compiled the full list of requirements to transact business with the National Identity Management Commission.
NIMC Agent in Nigeria
Currently, there are over 200 accredited NIN data-capturing agents spread across Nigeria (the list available in our article).
What does the NIN entail?
NIN which is provided in the form of a "NIN slip" consists of 11 non-intelligible numbers randomly chosen and assigned to an individual after successful enrolment into the National Identity Database (NIDB).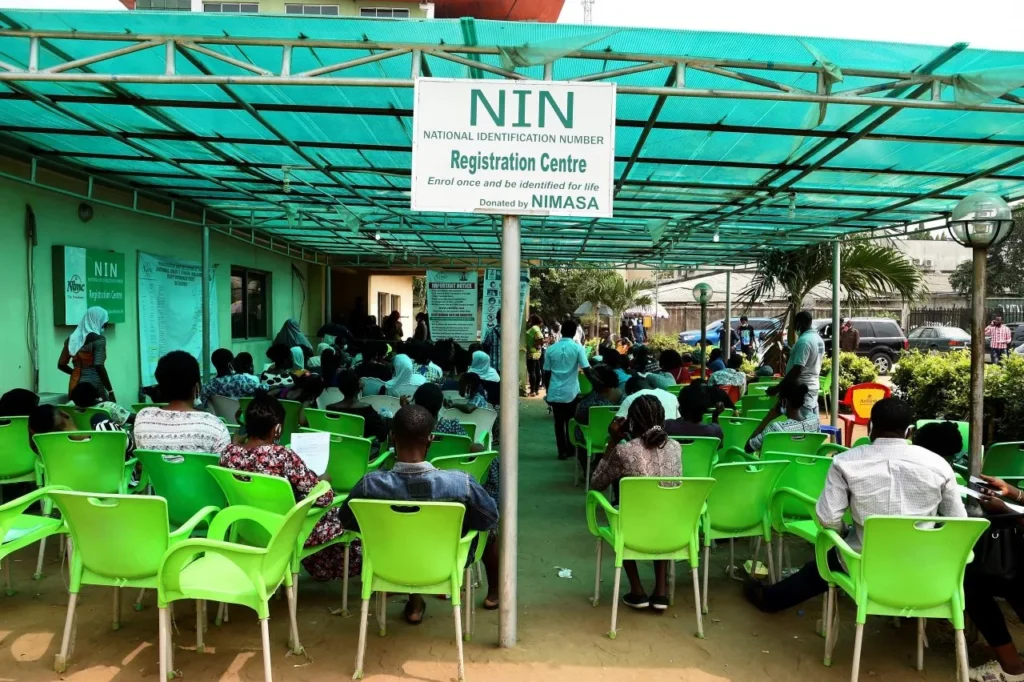 Two persons can't use the same NIN. Once it is assigned to an individual, it can never be reassigned, given or used by another person.
Why NIMC Wants to Partner with You or your company
Recently, the Federal Government announced its determination to disconnect any mobile line that isn't linked to their NIN.
It also said that Nigerians who reside outside of Nigeria will need NIN or National Identity card to renew or apply for a passport.
Private companies who were partners within and outside Nigeria (i.e diaspora agents) were announced by the government to capture biometrics.
NIMC knew it could not capture all Nigerians all alone, the reason for the award of the contract to some private companies.
Before the names of the registration NIN agents were announced, there was an announcement for bids. Interested companies submitted their application before the final list was made public some months ago.
Requirements to become NIMC vendor
To get access to the NIMC-accredited agent site, you must have completed all necessary documentation. Contracts aren't just awarded. You must first submit an expression of interest (EOI) form.
Here are the required documents to become NIN registration agent:
Evidence registration or incorporation with the Corporate Affairs Commission (CAC)
Evidence of Tax Clearance for the last three years.
Tax Identification Number (TIN)
Evidence of NIN registration with NIMC by Company Directors who are Nigerians
Company three years Audited Account
Evidence of Compliance Certificate with Industrial Training Fund (ITF)
Current PENCOM Compliance Certificate
Sworn affidavit that Directors have not been involved or convicted of any fraudulent activity
A sworn affidavit that your Company is not a replacement for a hitherto Tax defaulting Company
Evidence of Financial Capability and Banking Support
Current Evidence of Registration on the National Database of Contractors, Consultants and Service Providers of the Bureau for Public Procurement (BPP)
Evidence of Successful Conduct of Similar Projects in the Past, not later than five (5) years from date of bidding
Accompanying sworn affidavit of disclosure; to disclose clearly if any of the officers (or related persons) of the National Identity Management Commission (NIMC) or the Bureau for Public Procurement (BPP) is a former or present Director of the company
NIMC biometric scanning machine after other requirements are met
Why it's profitable to be NIMC agent?
It's basically to make a profit as a business. For instance, if the government claims that the registration is free (even though it isn't), private companies charge s certain fee for their services.
Some diaspora enrolment agents, for instance, charge $50 for adults, $40 for children below 16.
The 2019 census shows that 173, 680 Nigerians are immigrants in Canada alone and more Nigerians are immigrating, according to QZ article.
What does it mean for an agent?
Using the above data, an agent that is able to capture half of that number which is 86,840 could make as much as $4,342,000 (excluding taxes)
So, it's a good business for NIN agent in the diaspora.
For the local agents, there are no details of who bears the service charge. It's likely applicants bears the financial burden.
Registering under a major vendor
If you want to become NIN registration agent in Nigeria and you don't have the above required documents due to finance, you can register under a major vendor of NIMC. Yet, this also requires a registration fee, but more affordable.