As controversy continues to trail the real identity and true religion of the failed suicide bomber who attempted to detonate a bomb inside Living Faith Church AKA Winners Chapel Kaduna, his Facebook profile has revealed that the bomber is a Christian.
His Facebook profile name is Nate Samuel.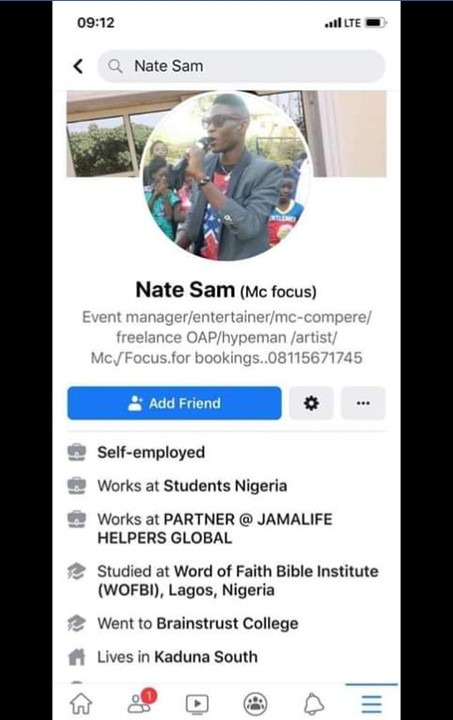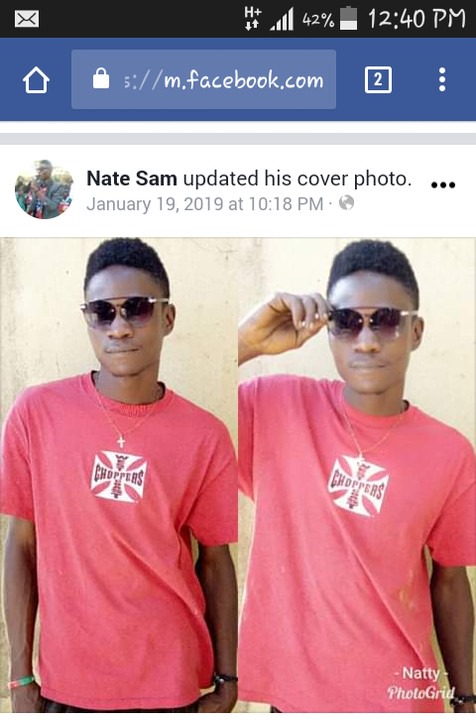 The Facebook profile has a lot of friends meaning that it was not created recently.
Also if you remember, the failed bomber claimed that he attended pastoral training. Here below is the certificate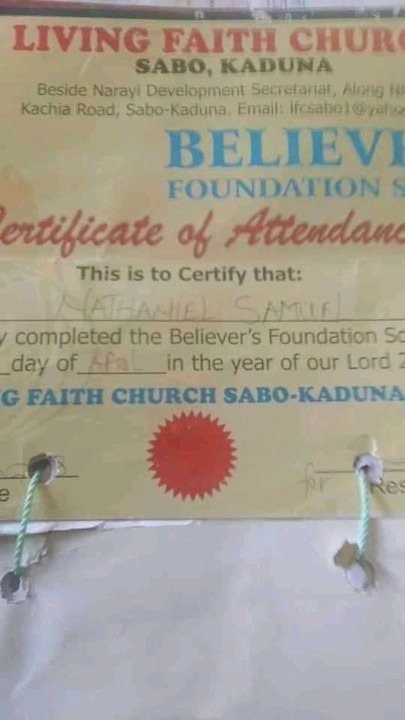 The religion of the young man had been a bone of contention before the latest revelation. Security operatives who are holding for interrogation were yet to issue further statement since he was arrested on Sunday, February 1, 2020.
Here is the link to his Facebook profile
https://m.facebook.com/profile.php?id=100027360245537
We'll keep you updated.