Cryptocurrency is growing everywhere in different places in the world, especially millions of people around the world who have realized the power and potential attached to these digital currencies. Its benefits have made individuals in Kenya ask if they can invest in cryptocurrency without sanctions from regulatory authorities.
Hence, crypto, although versatile, is often engaged for investment purposes, and has produced several millionaires whenever its price shoots upwards.
Certainly, thousands of people have lost millions of dollars within minutes because it has the highest volatility.
Kenyans have a significant and prominent seat in the category of people who buy and sell cryptocurrency.
There have been claims that the Kenyan crypto community hold over $1.62 billion worth of Bitcoin alone. The people of Kenya are serious with crypto investments and trading, and it appears more resources will be pulled in this direction.
Position of CBK on Crypto Assets
However, the Central Bank of Kenya seems uncool with virtual currencies just as several other apex banks all over the world.
Just like CBK, the Central Bank of Nigeria restricted the involvement of Nigerians in bitcoin and other coins in 2021, yet it isn't illegal to buy and sell crypto assets in Nigeria.
Authorities in Kenya were quick to issue a warning to discourage the people from having anything to do with bitcoin, ethereum, bitcoincash and other cryptocurrencies.
The Kenyan apex bank publicly announced in December 2015 that crypto is not a legal tender in the country and that there are no official frameworks put in place to ensure the financial protection of Kenyans engaging these digital currencies.
The authorities, therefore, asked Kenyans to avoid transacting bitcoin and other forms of digital coins in a press statement entitled, "Caution To The Public On Virtual Currencies Such As Bitcoin" in 2015.
As a result of their declaration, the question many want to know is this: "Is Crypto still legal in Kenya after this warning from the Central Bank?".
It should be noted that many governments around the world have a big issue with blockchain technology.
Why Is CBK Afraid of Crypto Assets?
Here is a phenomenon that eradicates centralized control and enables anyone to play their financial game the way they want – without being directed by the traditional financial systems erected by the government. The Central Bank of Kenya is not an exemption.
Nevertheless, there is a difference between the disposition of the government of Kenya towards crypto, when compared with the likes of China and Nepal.
Countries like China, Nepal and Bangladesh have outrightly placed a ban on the use of cryptocurrencies within their territories. But have the people stopped buying crypto assets?
The instructions given by the Central Bank of Kenya meant that the trading of cryptocurrencies in the country is not a legitimate affair, since it's not supported by the government. However, this doesn't make it something illegal, on the other hand.
It should be added that there are government authorities with a sincere concern towards crypto.
Due to its decentralized nature as well its anonymity, its blockchain technology is being utilized to carry out several illegal activities – including terrorism financing, money laundering, gambling, and the rest. This could be worrisome, as millions could be moved with crypto without a trace.
However, we should not forget that even currencies like the KES are utilized for mischievous purposes too – but this didn't mean the currency in itself is illegal. So it is with crypto.
How Do Cryptocurrency Work?
As stated already, no regulations have been put in place by the Kenyan government as touching the use of cryptocurrency (it's a general thing around the world).
However, we have realized that a major reason for this is that the authorities are not interested in understanding its essence (particularly how it works and how it can be utilized).
Cryptocurrencies are digital currencies that came as a result of the growth of technology (we can't but mention blockchain technology).
Amazingly, while many apex banks around the world are yet to approve cryptocurrencies, they are regarded as a means of exchange by crypto enthusiasts and are famously used to exchange products and services by individuals.
So, cryptocurrencies have disrupted what used to be known as "legal tender". We know it's meant to be any official medium of payment that is recognized by the law.
But since no government has publicly and outrightly approved crypto, you start wondering why citizens are comfortable using them to trade.
Don't forget that in Kenya, as it is in other sovereign countries, the Central Bank is the only institution authorized by law to issue what's known as legal tender.
Only the Central Bank of Kenya is permitted to issue currencies in the country, as it's backed by law.
But they aren't the ones issuing crypto like Bitcoin and the rest, and they didn't even approve them. These things make the usage of crypto in the country illegitimate.
One of the reasons crypto works the way it does is due to the structure behind its operations. This started with the programmers, who were pushing for decentralization in this matter.
Conclusion
The Central Bank of Kenya is the regulator of the country's financial system, and their words carry authority.
Having condemned the use of cryptocurrencies in the country due to their peculiar nature, engaging these digital currencies in Kenya should be done with caution to help prevent losing one's resources.
However, using crypto in Kenya is not illegal, as far as you are not using it for illegal stuff. Hence, it is not a crime if you decide to buy or sell cryptocurrencies in Kenya.
In fact, despite the warnings from the Central Bank of Kenya, more Kenyans are investing their money in these digital currencies, and it's still growing.
It is however necessary to encourage Kenyan crypto users to be meticulous in the manner they engage these digital currencies, by having an appropriate understanding of how it works, to avoid losing your resources.
Verdicts:
CBK should embrace the new technology that has come to stay. Instead of looking at the negative effects blockchain could have, banks should look at the roles they can play in cryptocurrency regulation.
It is not illegal to buy cryptocurrency in Kenya because the Kenya government has not criminalised trading in cryptos. However, as a trader, you are advised to only invest money you can afford to lose. Crypto assets are volatile.
Featured Image:
Has Kenyan Government Placed Outright Ban on Cryptocurrency?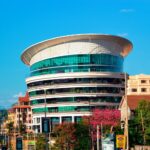 The Central Bank of Kenya wants to be in control and regulate the financial system of the country (which is an integral part of their job). However, they can't achieve this as far as blockchain technology is concerned. 
It should however be added that there are countries now taking steps to create their virtual digital coin like eNaira in Nigeria, and it's gaining worldwide attention too. 
Hopefully, maybe Kenya will take a step in this direction in the nearest future. The disapproval from the Central Bank of Kenya is not discouraging the people from using cryptocurrencies.
Are Cryptocurrencies allowed in Kenya?
The Central Bank of Kenya (CBK) had issued several warnings, but trading in crypto assets in the East African country has not been criminalised, meaning you trade in it at your risk. As such, cryptocurrency is still allowed in Kenya.
How can I buy cryptocurrency in Kenya?
There are several ways to buy and sell cryptocurrencies in Kenya. The most convenient ones without government control.
Popular and secured Peer-to-Peer platforms you can use in Kenya are:
1) Paxful,
2) Remitano,
3) Localbitcoin,
4) Yellowcard.io
5) Binance P2P
Some of the P2P crypto platforms have limited crypto you can trade. The good news is that most of them support the most popular coins like bitcoin, ethereum, tether. Check with their customer support for more inquiries.
Is crypto taxed in Kenya?
Cryptocurrencies are not taxed in Kenya since the government doesn't know how much you are spending on crypto assets.
If the government allows trading crypto whereby Kenyans can fund their wallet by using the debit card, then the government may come up with a crypto tax law.
Which Bitcoin wallet works in Kenya?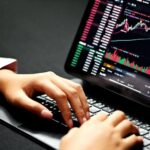 All the aforementioned P2P platforms will automatically create a bitcoin wallet for your use when you create an account.
Note: All the P2P crypto platforms mentioned above operate a custodian exchange. You may want to check the difference between Non-custodial and custodian exchange on one of our previous guides.