Last updated on August 5th, 2023 at 10:17 pm
Luminitsa Jemwa a South Africa-based socialite is back again with her mouth-watering and extremely captivating photos on social media.
Who is Luminitsa Jemwa?
Full Name: Luminitsa Dumbisa Jemwa
Date of Birth: July 7, 1988
Home country: Zimbabwe
Home City: Harare
Residence: Johannesburg, South Africa
Current Age: 31 years old (at the time of our last update)
Her recent photos, according to her, were taken in Dubai.
Luminitsa Dumbisa Jemwa a few months ago was named Zimbabwe's sexiest socialite by entertainment website, Zimbuzz, in the inaugural edition of Zimbabwe's Top 15 Sexiest Women, earlier this year.
She is a Zimbabwean based in South African. She is a socialite and sports manager.
Luminitsa Jemwa Background
Luminitsa Jemwa was born on July 7, 1988 in Zimbabwe. She works for the Confederation of African Football and professionally with football players on a management level.
Her pet project
Luminitsa is a philanthropist with her own pet project called Luminista's Dream foundation which she founded in 2017.
According to her, she had paid school fees of several students, saying clothing and giving them food isn't enough.
She was quoted as saying, "I started by giving out clothes, shoes and food with the little that I had because I know exactly what it feels like to have nothing until I realised that I would not always be around to give out these things and getting them through tertiary education was not an option, rather I gave them the net so they fish for themselves."
Social Life and Controversy
Luminitsa Jemwa got married to Warriors player Nyasha Mushekwi on December 31, 2011, but she filed for divorce in 2015, saying there was no love between them again.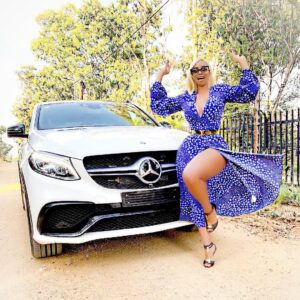 The couple was blessed with a child and while filing for a divorce, she prayed the court to compel her the father of her child to pay her $3, 500 monthly as a maintenance claim.
She is known for her sultry photos on Instagram and social media.
Life after divorce:
After her broken marriage with Mushekwi, it was gathered that she was in a romantic relationship with Russell Goreraza, Grace Mugabe's son.