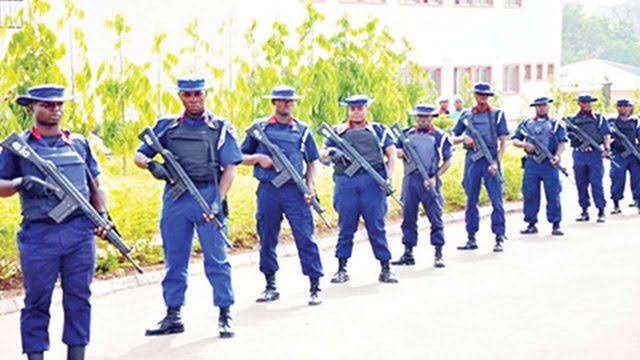 The CCTV recording surfaced online showing an official of the Nigerian Security Civil Defence Corp (NSCDC) stealing from the purse in a store, The purse is believed to belong to the salesgirl at the store.
It happened that the sales girl had just returned from the market and had sent the total sales amount to her boss prior to this event.
Unknowing to the fully armed Civil defence officer, he opened the purse and took the money.
As seen in the video, the officer took his time during the operation not knowing he was been captured by the installed CCTV
He initially took the whole amount but later returned some.
According to the sales girl, the total amount in the purse was N49, 050 but after the officer's stealing operation, she was left with 27,050.
It is terrible to see security officers who are meant to provide security turning around to become thieves.
Just imagine what could have happened if someone had caught him right there. Won't he shoot the person? Very scary.
VIDEO: Watch How this NSCDC official was caught red-handed stealing from the purse of a sales girl.

This is the height of shamelessness. 🤦 pic.twitter.com/gYesxRFHNJ

— Bankole Adebayo A. (@AdeBanqie) February 3, 2020