A terrifying image of a child executing a man believed to be a Christian in Borno State, North East, Nigeria, has surfaced online.
The young boy is alleged to be a member of the terrorist group the Islamic State West Africa Province (ISWAP) organization.
According to Rita Katz, who is the Director of SITE Intelligence Group which keeps tabs on activities of terrorist groups, believes the young boy is around the age of eight.
Katz explained via her Twitter account that the new style by ISWAP is an "older propaganda from Iraq and Syria of brainwashed children carrying grisly executions."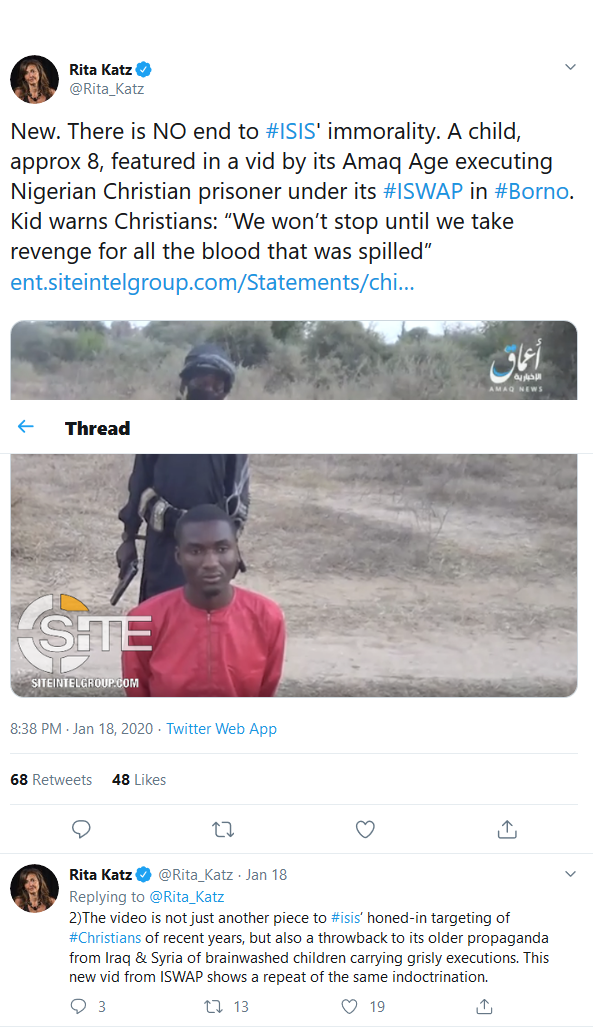 "The video is not just another piece to #isis' honed-in targeting of #Christians of recent years, but also a throwback to its older propaganda from Iraq & Syria of brainwashed children carrying grisly executions. This new vid from ISWAP shows a repeat of the same indoctrination," she stated.
She added that the recently released video of the young boy killing a man believed to be a Christian has a part where the child warned that "we won't stop until we take revenge for all the blood that was spilled."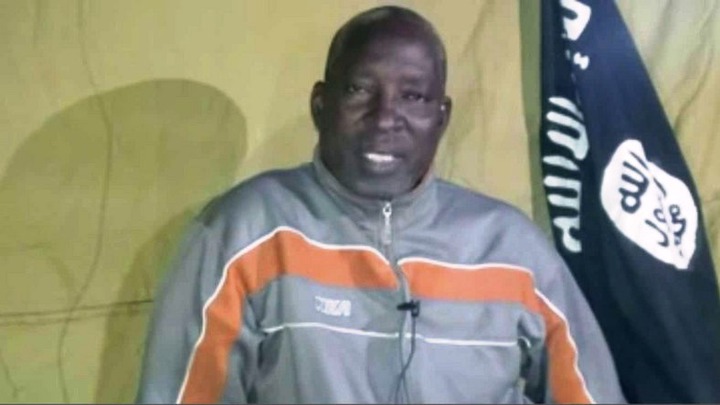 Terrorist activities in the northeast of Nigeria continue to remain disturbing as chairman of the Christian Association of Nigeria (CAN) in Adamawa, Reverend Lawan Andimi was reportedly executed on Monday following his abduction on January 2.
The video of his execution was also described as disturbing by those who have seen it.
Why are they killing Christians?