If you are looking for a trusted social media influencer or blogger to collaborate with to reach your target audience, we have the solution on our fingertips. Our business, Infomediang Business Solutions, is registered with the Corporate Affairs Commission (CAC) to provide content marketing, media, and publicity services.
Apart from having dedicated brand partnerships services on our platform, we can also connect you with other top brands for your publicity needs.
With a focus on quality, evergreen content, and transparency, we provide brand partnership services that resonate with our readers and deliver results that are worth every penny you spend.
Why choose our brand partnership service?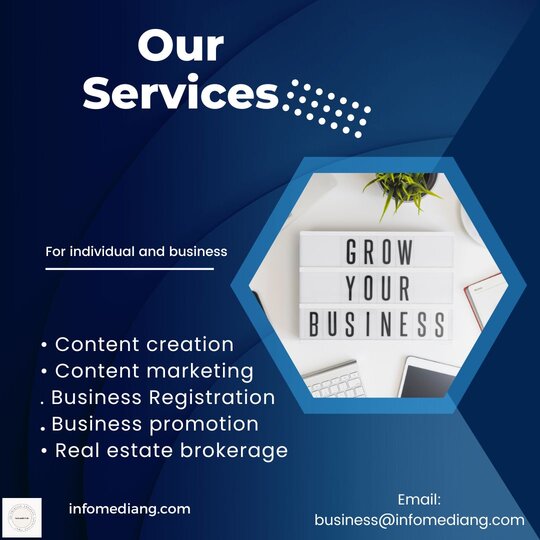 Engaging content:
Our readers are interested in startups, business ideas, finance, foreign exchange, and cryptocurrency because of our authentic and engaging content. Through researched and carefully blog posts, we will showcase your brand's unique and value proposition, connecting with your potential readers or buyers in a genuine way.
Established credibility:
With years of experience in content writing, we have cultivated a loyal audience. We have hundreds of readers that trust and value our content, that's why they keep coming back for more. By using Infomediang brand partnership service, you can tap into this trust and credibility to boost your brand awareness.
Customized collaboration:
We've worked with brands in the U.S., the UK, and Israel to mention a few. As we've done in the past delivering value to our partners, we'll work closely with your brand to understand your goals and target audience. Together, we will develop a tailored partnership plan to maximize your brand's visibility.
Multi-channel promotion:
Apart from featuring on infomediang.com, we offer multi-channel promotion across our social media platforms, including Twitter and Facebook. Our multi-channel promotion delivered desired results in the past, you can also tap from this to amplify your message to prospective audiences.
Summary of the services we offer are:
Sponsored blog posts
Social media promotion
Product reviews
Brand Ambassadorships
Contact us today if you are ready to elevate your brand's visibility through brand partnership service and connect with a highly engaged audience.